New Delhi Air Pollution Causes United Airlines Flight Cancellations
New Delhi's air pollution has reached levels so toxic that United Airlines is canceling flights to the Indian city until it improves.
Flights between Newark, New Jersey and New Delhi are canceled until at least Monday, after evaluations found the air quality to be around 40 times the World Health Organization's safety levels. One Delhi official said that the pollution is so bad that the city has turned into a "gas chamber."
United said the city's air conditions were severe enough to be considered a natural disaster, and to be avoided like a hurricane or wildfire would be.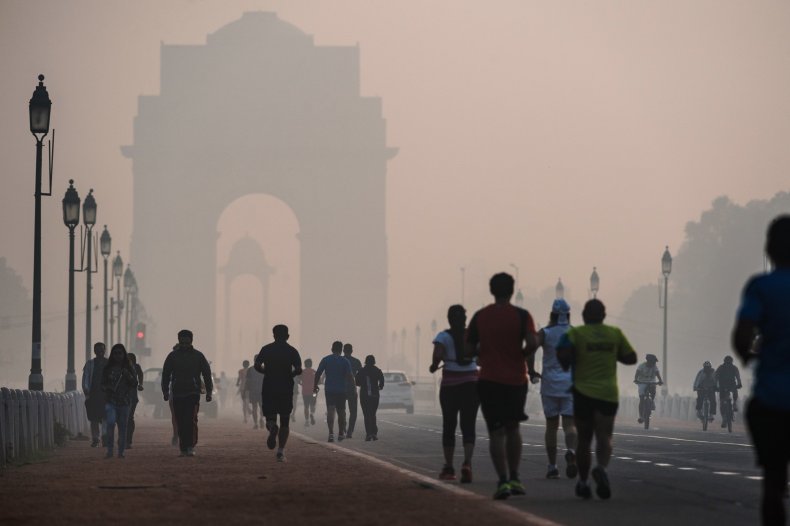 "United has temporarily suspended our Newark-Delhi flights due to poor air quality concerns in Delhi and currently has waiver policies in place for customers who are traveling to, from or through Delhi," said the company in a statement.
"We are monitoring advisories as the region remains under a public health emergency, and are coordinating with respective government agencies."
Passengers will be given vouchers to switch flights, or given assistance in flying with a different airline.
Delhi's air quality has worsened drastically in recent weeks in part due to dropping temperatures. Pollutants get trapped near the ground, condensing the particles into a thick smog rather than allowing them to disperse into the atmosphere. Farms in nearby towns have also contributed to the pollution problem, as farmers illegally burn crop residue to clear fields, reports NDTV.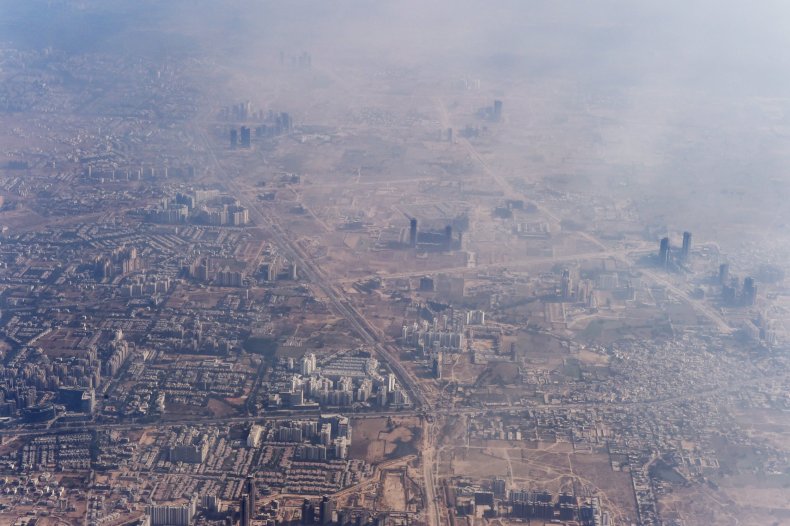 Delhi's air consistently ranks among the worst in the world. Vehicle and industrial emissions make the air quality dangerous to lung and heart health—a 2015 study found that half of Delhi's 4.4 million schoolchildren have diminished lung capacity.
The recent downturn has made the air even more of a risk. In the last week, Delhi's air was 10 times worse than the infamously polluted Beijing air. More than 6,000 schools have been closed, construction plans are on hold and driving is restricted until levels go lower.
"The situation as it exists today is the worst that I have seen in my 35 years staying in the city of Delhi," Arvind Kumar, a lung surgeon at a local hospital, told NDTV. "As a doctor, I have no problem saying that the situation today is a public health emergency. If you want to protect people, we should be ordering the evacuation of Delhi. Closing down all schools. Closing down all offices."