United joins Delta in Criticizing Election Reform That 'Infringes on the Right to Vote'
All four major airlines have now criticized recent election reforms after United Airlines joined Delta's efforts on Monday.
"Our mission is to connect people and unite the world. We believe that one of the most effective ways to do this is to engage in the democratic process, which begins with voting—a vital civic duty," United said in a statement. "America's democracy is stronger when we're all engaged, and every vote is properly counted."
"Some have questioned the integrity of the nation's election system and are using it to justify stricter voting procedures, even though numerous studies have found zero credible evidence of widespread fraud in U.S. elections. Legislation that infringes on the right to vote of fellow Americans is wrong," the statement reads. "We believe that leaders in both parties should work to protect the rights of eligible voters by making it easier and more convenient for them to cast a ballot and have it counted."
Delta, Atlanta's hometown airline and one of the largest companies in Georgia, was the first airline to come out in strong opposition of the state's new controversial election bill, which was championed by state Republicans and signed into law by Governor Brian Kemp last month.
In a memo to employees, Delta CEO Ed Bastian blasted the law, saying it is "unacceptable and does not match Delta's values."
"After having time to now fully understand all that is in the bill, coupled with discussions with leaders and employees in the Black community, it's evident that the bill includes provisions that will make it harder for many underrepresented voters, particularly Black voters, to exercise their constitutional right to elect their representatives. That is wrong," the memo read.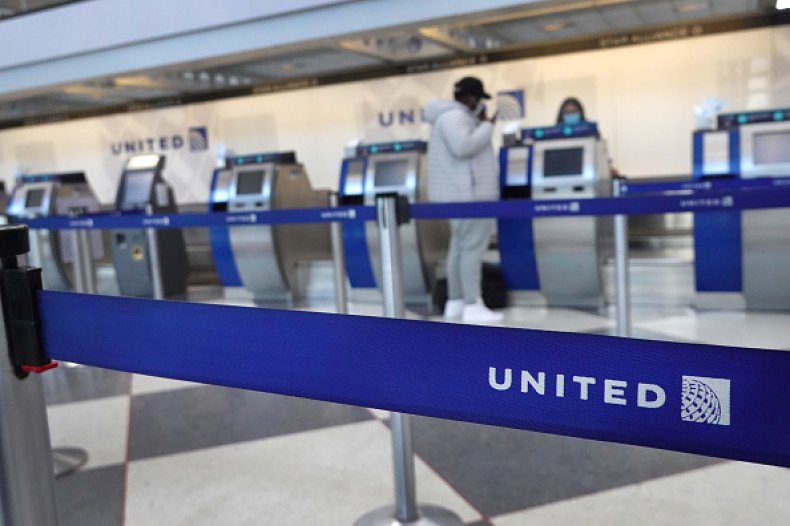 In an earlier memo, Bastian had praised the legislation—a move that garnered immense backlash and calls to boycott the airline. However, the CEO switched his position after the bill was signed into law.
Learning from Delta, American Airlines quickly issued a statement opposing such election reform measures in Texas right before legislation—that voting rights advocates have said will make it harder for people to vote—passed. Southwest Airlines also followed suit shortly after.
In an overnight vote last week, the Republican-led Texas Senate advanced a bill that would limit early voting hours, prohibit drive-through voting and ban local election officials from proactively sending absentee ballots to eligible voters.
"To make American's stance clear: We are strongly opposed to this bill and others like it," American Airlines, which is headquartered in Fort Worth, Texas, said in a statement. "As a Texas-based business, we must stand up for the rights of our team members and customers who call Texas home, and honor the sacrifices made by generations of Americans to protect and expand the right to vote."
Southwest, which is also based in Texas, echoed those sentiments in an email sent to Forbes.
"The right to vote is foundational to our democracy and a right coveted by all. We believe every voter should have a fair opportunity to let their voice be heard. This right is essential to our nation's success," the airline wrote.
With United's Monday statement, all four major airlines have now opposed the sweeping election reforms being spearheaded by GOP officials.
On Friday, Kemp criticized the companies that have spoken out against the new voting laws, saying they "caved to the cancel culture."
Earlier, the governor called out Bastian's remarks, saying the memo "stands in stark contrast to our conversations with the company, ignores the content of the new law, and unfortunately continues to spread the same false attacks being repeated by partisan activists."
Newsweek reached out to Kemp's office for further comment but did not hear back before publication.