United Methodists Contribute $30M to Sexual Assault Settlement for Boy Scouts of America
The United Methodist Church became the latest group associated with the Boy Scouts of America to provide an enormous contribution to a fund for those who say they were molested as minors while in the program.
The Boy Scouts are facing more than 82,000 sexual abuse claims as part of a bankruptcy case. The trust to handle a payout for those claims continues to grow. It's expected to reach $2.6 billion, which would make it the largest sexual abuse settlement in U.S. history.
A week ago, Century Indemnity Co. and affiliated companies agreed to contribute $800 million to the fund. Their sum came at a price: In exchange, they would be released from any future liability for abuse claims.
The Hartford, also a major Boy Scouts insurer, and The Church of Jesus Christ of Latter-day Saints, more commonly known as the Mormon Church, also followed the model Century Indemnity used. The Hartford contributed $787 million. The Mormons added $250 million. Both were released from future liability regarding sexual abuse claims because of their whopping financial contributions.
United Methodist churches also agreed to help raise an additional $100 million.
The Boy Scouts of America was founded in 1910. It filed for bankruptcy in 2020.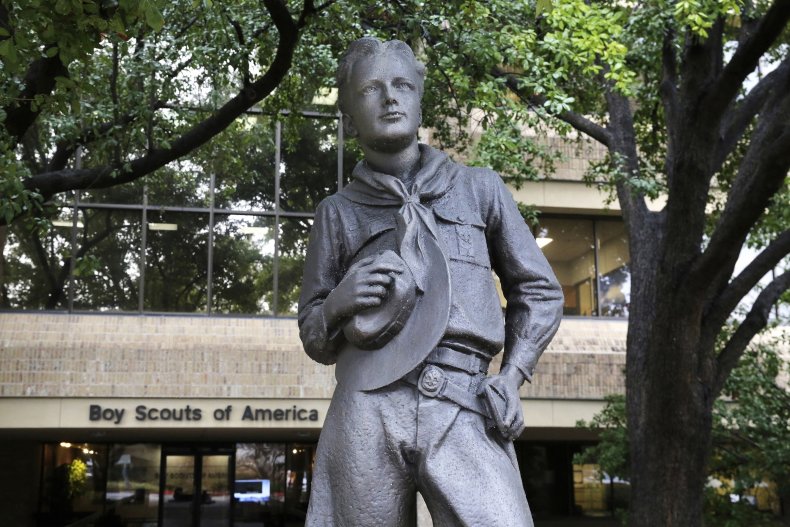 Jessica Lauria, an attorney for the BSA, told Judge Laurie Selber Silverstein about the planned agreement during an online hearing Tuesday in federal bankruptcy court in Delaware. Lauria said the United Methodist-affiliated churches would receive protected party status, which means they would be released from further liability for abuse claims.
Victims who say they were abused must vote by Dec. 28 on a Boy Scouts reorganization plan.
Judge Silverstein had originally scheduled a hearing starting Jan. 24 to consider the voting results and to decide whether the plan meets the requirements of the bankruptcy code and should be approved. But on Tuesday, the judge pushed the hearing start date to Feb. 22 to give attorneys more time to prepare.
The BSA is continuing to negotiate with Roman Catholic-affiliated churches that sponsored Scouting units.
The Boy Scouts, based in Irving, Texas, sought bankruptcy protection in February 2020, seeking to halt hundreds of individual lawsuits and create a fund for victims who say they were sexually abused as children.
The Associated Press contributed to this report.