U.N. Chief Warns Body Over Border Control Discrimination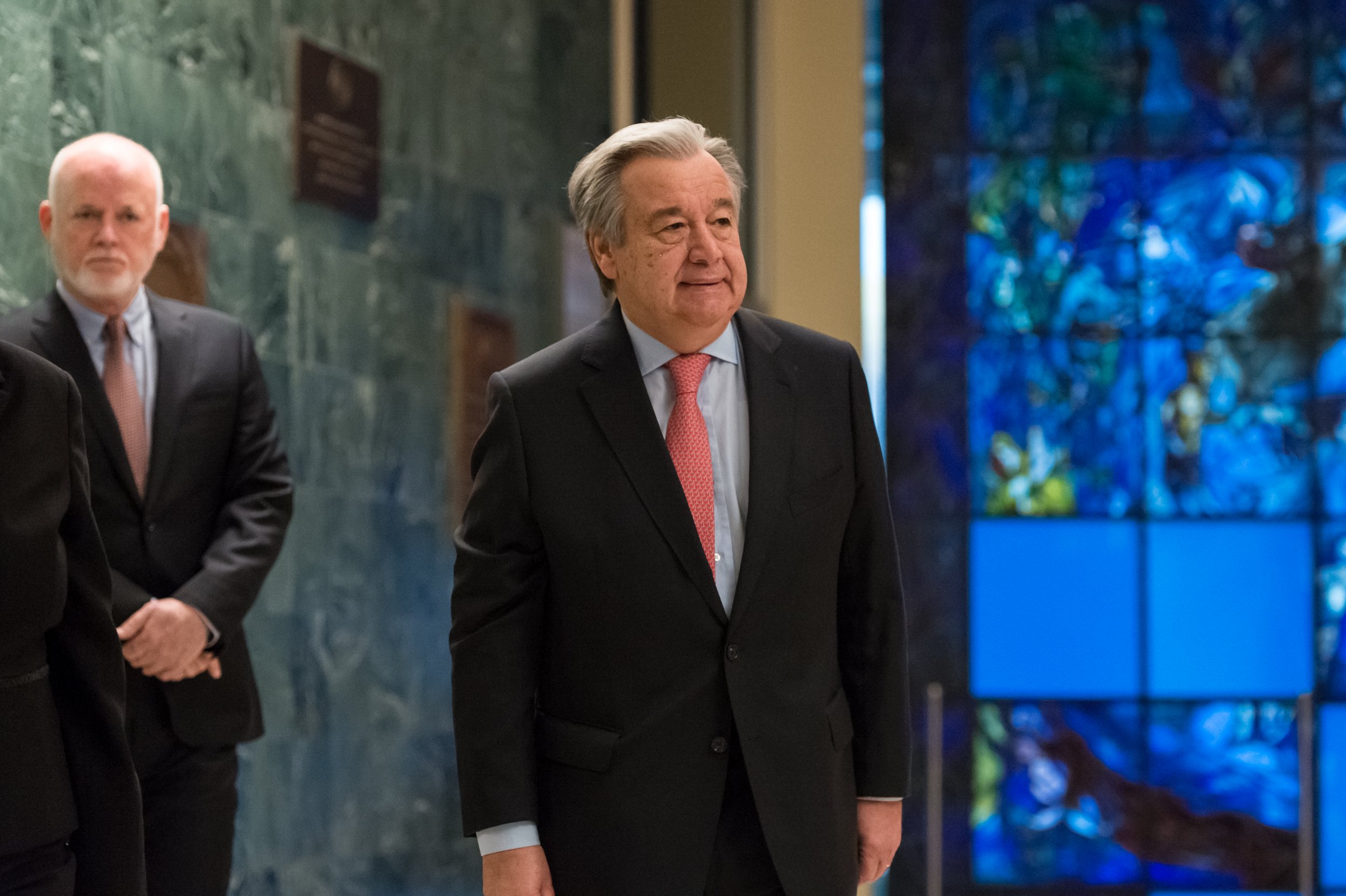 UN Secretary-General Antonio Guterres on Tuesday emphasized the need for nondiscriminatory border controls, comments widely seen as a criticism of U.S. President Donald Trump's temporary freeze on U.S. entry for all refugees and citizens from seven Muslim nations.
"Countries have the right, even the obligation, to responsibly manage their borders to avoid infiltration by members of terrorist organizations," Guterres said on Tuesday.
"This cannot be based on any form of discrimination related to religion, ethnicity or nationality because that is against the fundamental principles and values on which our societies are based."
Guterres did not mention Trump or his policies by name. The UN chief had made similar comments on the weekend while attending the Africa Summit in Ethiopia and on Friday at events commemorating victims of the Holocaust.
A diplomat at the UN, speaking on condition of anonymity, said the statement was intended as a commentary on Trump's actions.
"Blind measures, not based on solid intelligence, tend to be ineffective as they risk being bypassed by what are today sophisticated global terrorist movements," Guterres said in his Tuesday statement.
He also warned that discriminatory measures risked triggering "widespread anxiety and anger that may facilitate the propaganda of the very terrorist organizations we all want to fight against."
Trump signed his executive order on Friday that halted travel to the United States by people with passports from Iran, Iraq, Libya, Somalia, Sudan, Syria and Yemen for 90 days, and stopped the resettlement of refugees for 120 days.
There was widespread confusion at airports around the world as customs officials and airlines struggled to interpret the new rules. Several lawsuits have been filed blocking portions of the order, which drew harsh criticism from Democrats, human rights organizations and some Western U.S. allies.
Since the order, 721 travelers trying to enter from the seven countries were denied entry, according to Kevin McAleenan, acting commissioner of Customs and Border Protection.
The order halted travel by people with passports from Iran, Iraq, Libya, Somalia, Sudan, Syria and Yemen for 90 days. The order also barred resettlement of refugees for 120 days and indefinitely banned Syrian refugees.