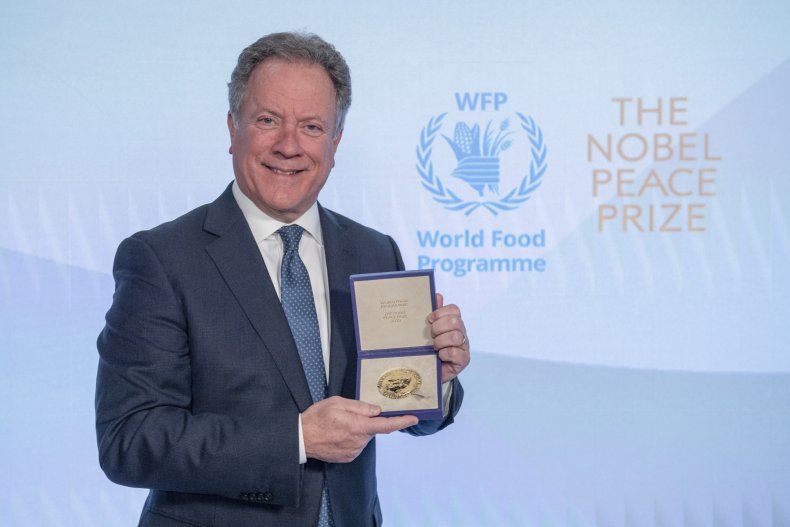 The head of the United Nations (UN) World Food Programme (WFP) has released a detailed plan on how spending $6.6 billion of Tesla CEO Elon Musk's money could help alleviate world hunger.
Musk engaged with WFP chief David Beasley on Twitter late last month after Beasley said that about $6 billion of Musk's wealth, equal to gains he at one point received in a single day, could help world hunger during a CNN interview. Musk shared an article on the interview and asked Beasley to show how the money would "solve world hunger," challenging him to provide a plan "in detail" and offering to "sell Tesla stock right now and do it" if he did.
"This hunger crisis is urgent, unprecedented, AND avoidable.@elonmusk, you asked for a clear plan & open books," Beasley tweeted on Monday. "Here it is! We're ready to talk with you - and anyone else - who is serious about saving lives. The ask is $6.6B to avert famine in 2022."
Beasley's tweet was accompanied by a link to a page on the WFP website titled "A one-time appeal to billionaires." The page argues that a "perfect storm of conflict, climate crises, the effects of the COVID-19 pandemic and rising costs for reaching people in need is causing a seismic hunger crisis," while asserting that the $6.6 billion "would help stave off starvation for 42 million people across 43 countries."
Details of the plan show exactly how Musk's money would be used to alleviate hunger. The largest portion, $3.5 billion, would be used to buy and transport food to areas where food is needed the most. The next-largest amount, $2 billion, would be used to issue food and cash vouchers in areas where markets are available.
Another $700 million would be used for "country-specific costs to design, scale up and manage the implementation" of the program, while $400 million would be for "global and regional operations management, administration and accountability."
The plan is further broken down to explain that the $6.6 billion would provide one meal per day, each costing $0.43, to people in 43 hunger-stricken countries. The WFP said that Musk's money "would feed 42 million people for one year, and avert the risk of famine."
Musk had not yet publicly responded to or commented on Beasley's detailed plan as of Tuesday evening. Newsweek reached out to Tesla for comment.
Beasley, who is also a former Republican governor of South Carolina, first responded to Musk immediately after the Tesla CEO challenged the WFP to show him how his money would solve the issue. The WFP chief pointed out that the article Musk was commenting on wrongly stated that he believed the money would "solve" hunger, arguing that it would instead "save 42 million people on the brink of starvation."
"I can be on the next flight to you," Beasley tweeted at Musk. "Throw me out if you don't like what you hear! ... We can meet anywhere—Earth or space—but I suggest in the field where you can see @WFP's people, processes and yes, technology, at work. I will bring the plan, and open books."