Potential COVID Outbreak at U.N. HQ in New York As In-Person Meetings Canceled
In-person meetings have been cancelled at the United Nations Headquarters in New York City due to the coronavirus which has reportedly broken out at the Mission of Niger.
Volkan Bozkir, president of the U.N. General Assembly, wrote a letter to all member states on Monday night, saying the organization's medical unit has advised the cancellation of in-person meetings at the headquarters on Tuesday.
Bozkir said he received information from the U.N. Secretariat that there have been five COVID infections at a mission of a member state.
He added that the meetings will be cancelled pending the results of contact tracing.
The letter, seen by Newsweek, did not specify which mission had seen the outbreak but Pamela Falk from CBS News reported that members of the Niger Mission have been infected.
Newsweek has contacted the U.N. and the Niger Mission for comment.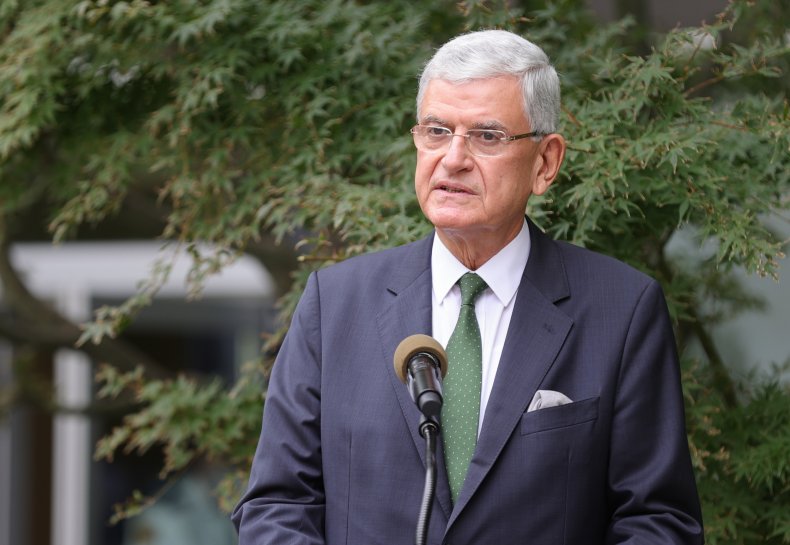 What the letter says
In the letter, Bozkir wrote that at least five infections have been reported in a member state mission and that in-person meetings would be cancelled.
He wrote: "Following information from the Secretariat regarding five COVID infections at a Mission of a Member State, the advice of the Medical Unit is to cancel in-person meetings at UNHQ tomorrow, Tuesday 27 October, pending contact tracing.
"Accordingly, after consulting the Main Committee Chairs, and in light of the need to safeguard public health, all in-person meetings of the Main Committees of the General Assembly tomorrow are cancelled. I am in touch with the Secretariat and will provide further updates."
What is Tuesday's schedule
October 27 is World Day for Audiovisual Heritage, the U.N. said on its website.
In the morning, the Security Council is also expected to hold a briefing on the Middle East, followed by consultations on the Middle East, focusing on Syria.
The Webinar on Voluntary National Reviews in the Arab Region is also set to start on Tuesday.
At midday, the spokesmen for the Secretary-General and the General Assembly president are scheduled to hold a hybrid press briefing, broadcast live on U.N. Web TV.
The security council is also expected to hold a private meeting with a briefing on the International Court of Justice on Wednesday.
It is not clear how these events may be affected by the reported outbreak or whether members of the Niger Mission may have come into contact with anyone at the headquarters.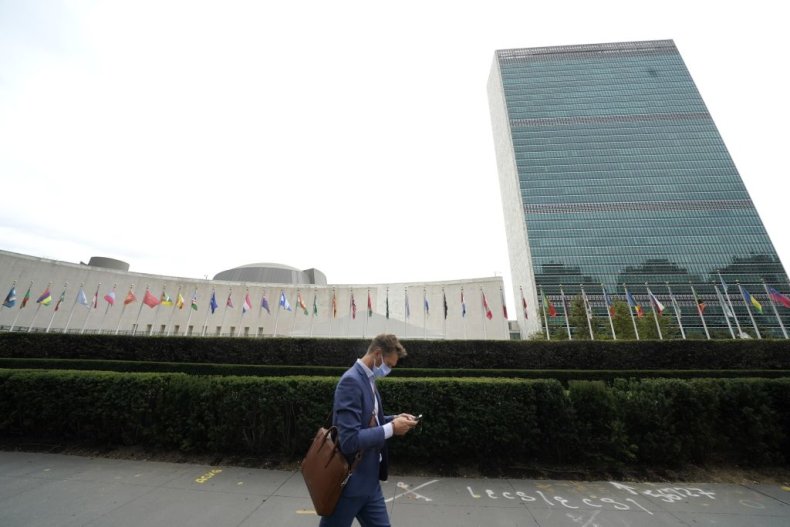 It comes after the General Assembly concluded its high-level meeting to commemorate the U.N.'s 75th Anniversary on Monday.
Several member states, including Timor-Leste, Côte d'Ivoire, Burkina Faso, Kuwait, Namibia and Palestine, paid tribute to the organization's peacekeeping and humanitarian efforts that helped to lift them out of conflict.
The meeting featured pre-recorded statements from Ministers for Foreign Affairs due to the Assembly's restrictions amid the COVID-19 pandemic.