United Nations Issues First-Ever Guidelines on How to Survive a Heat Wave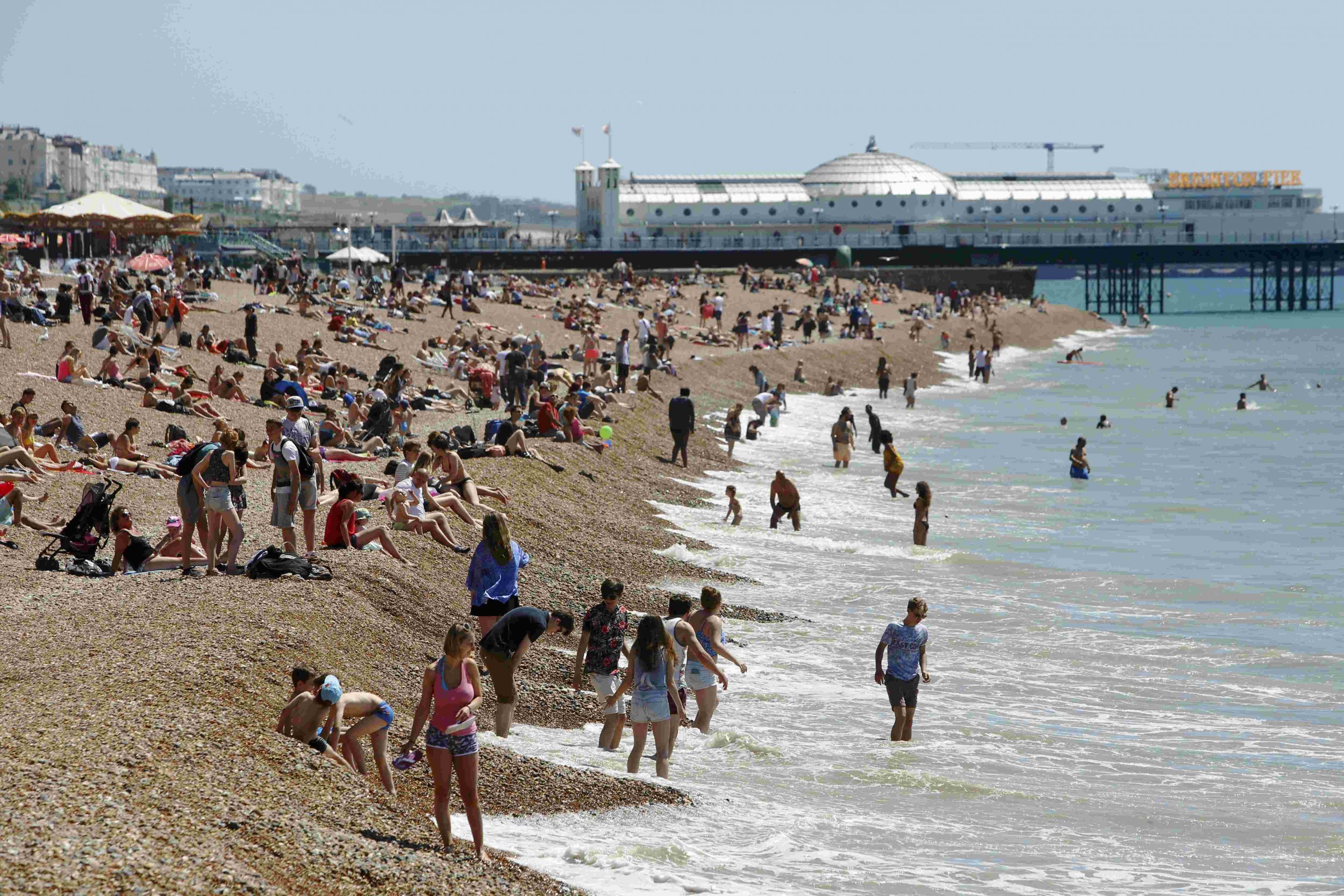 Soaring temperatures worldwide and a spate of deadly heat waves over the past decade has led the United Nations to issue its first-ever guidelines on dealing with risks posed by extreme and dangerous heat.
The World Health Organization (WHO) and the World Meteorological Organization (WMO), both U.N. agencies, published the guidelines Wednesday, the same day the U.K. saw the hottest July day on record, with a peak temperature of 98.1 degrees Fahrenheit (36.7 degrees Celsius) recorded at London's Heathrow Airport. The guidelines recommend early-warning systems for heat waves aimed at reducing the health effects of hot weather, which can include dehydration, heatstroke and sunburn.
The guidelines include information on how to manage heat-related medical conditions like heat rash, heat exhaustion and heatstroke and how different medications can affect reactions to extreme heat. The guidelines also outline factors that can increase the risk of heat-related illness and death, like age, body weight and fitness levels. Using air conditioning during a heat wave, characterized by the U.N. as heat or hot weather that lasts for several days, and wearing protective clothing is recommended to reduce heat-associated health risks.
Climate change is responsible for the increased frequency and intensity of heat waves around the world, the U.N. says. Earlier this year, the WMO announced that 14 of the 15 hottest years on record have been in the 21st century, 2014 being the hottest year on record. Average global temperatures in 2014 were 1.07 degrees F (0.57 degrees C) hotter than the 40-year average of 57.2 F (14 C).
"Heat waves are a dangerous natural hazard, and one that requires increased attention," U.N. officials said in a statement Wednesday. "They lack the spectacular and sudden violence of other hazards, such as tropical cyclones or flash floods, but the consequences can be severe."
Across the world, elderly people, children, those with pre-existing cardiovascular or respiratory conditions and people who live alone or work outdoors are all particularly susceptible to the effects of a heat wave, according to the U.N. "A direct societal impact of heat is death," the U.N. points out.
In 2003, a heat wave in Europe took the lives of more than 20,000 people, most of them in France. The extreme heat was accompanied by forest fires in Portugal, low river and lake levels in Serbia and melting glaciers in the European Alps. Several people drowned when trying to cool off in lakes and rivers, according to the U.K.'s Met Office.
A heat wave in Pakistan last month killed more than 700 people, and similar weather in India in May claimed the lives of hundreds. Along with the U.K., France, Spain and Portugal all saw temperatures push beyond 104 F (40 C) on Wednesday, The Guardian reports.