United Nations Launches $7 Billion Appeal for Syrian Refugee Crisis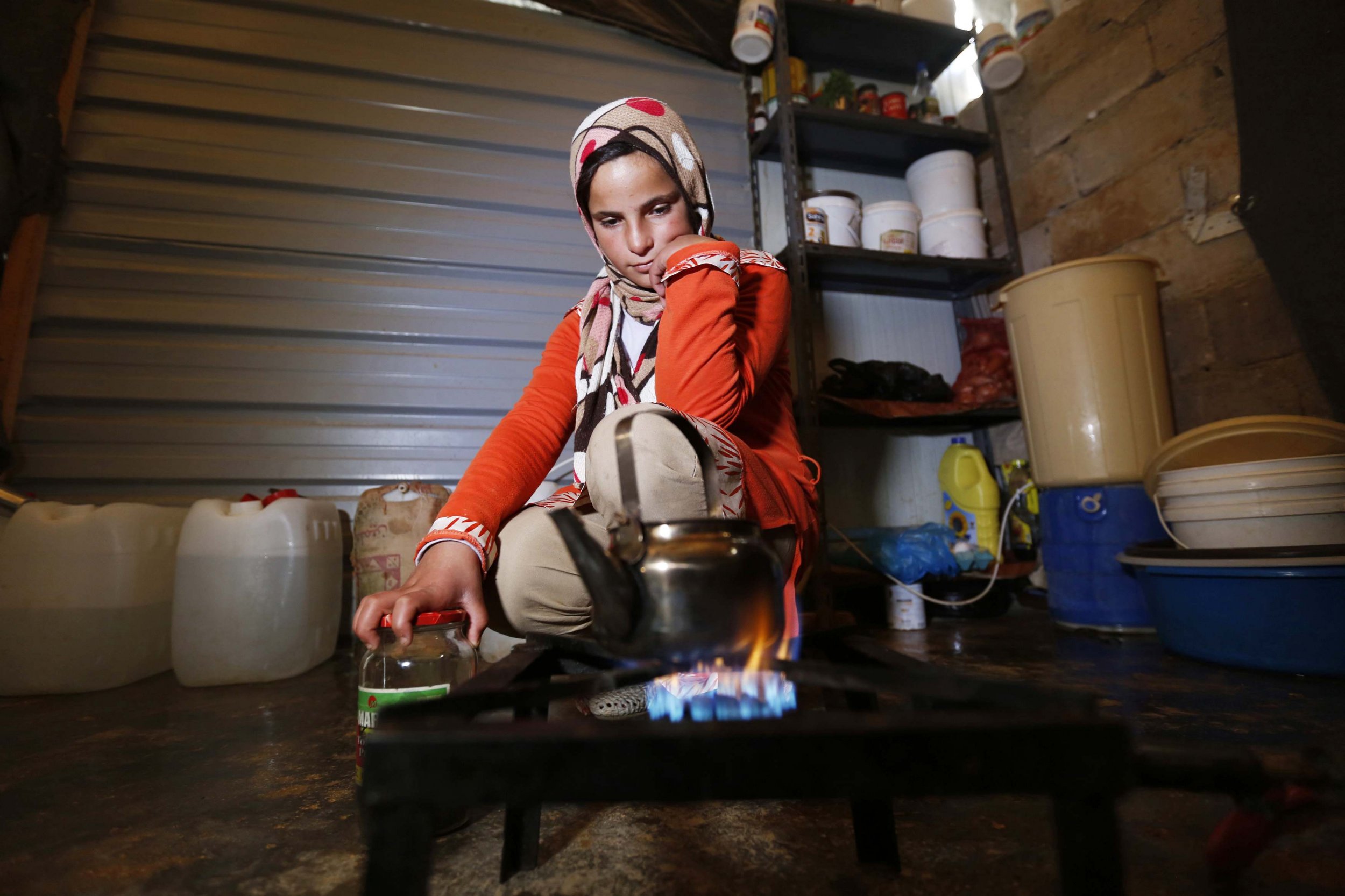 Almost 200,000 people have died over the course of four years of conflict in Syria between troops loyal to President Bashar Assad, antigovernment forces and ISIS militants.
Survivors that flee face another battle: trying to find a country that will take them in.
The United Nations has requested $7 billion from the international community to fund the response to Syria's refugee crisis, and on Thursday it detailed two programs it hopes to implement to support refugees and the countries hosting them.
"A traditional humanitarian response is no longer enough," Gina Casar, under secretary-general and associate administrator of the U.N. Development Programme, said in a statement. "The task ahead requires a comprehensive response to the crisis that builds the resilience of individuals, communities and government institutions, in neighboring countries, so generously hosting refugees from Syria."
The Syrian conflict has displaced 7.6 million people internally, and around 3 million refugees have fled across borders. Ninety-five percent of those refugees are housed in only five countries: Turkey, Lebanon, Jordan, Egypt and Iraq.
In a report earlier this month, Amnesty International charged that the global community has abandoned the Syrian refugees, saying the number of resettlement offers has been "shamefully low."
Representatives from international governments and the United Nations met in Berlin Thursday to discuss how to help the more than 12 million people, including 5 million children, in Syria who now require some form of humanitarian assistance.
The Office of the United Nations High Commissioner for Refugees, the U.N.'s refugee agency, has made six previous appeals for funds since the fighting in Syria began, requesting a total of $6 billion. It has received just over half of that amount, according to The Economist.
One of the two plans to be launched on Thursday, the Syria Humanitarian Response Plan for 2015 will cover humanitarian response inside Syria. It will be launched by Valerie Amos, the U.N. coordinator for humanitarian affairs and emergency relief. It aims to improve humanitarian coordination and capacity inside Syria and provide life-saving aid to those who need it. According to November 2014 estimates in documents from the U.N. Office for Coordination of Humanitarian Affairs, $2.8 billion is required to fund the plan.
The other plan, the Regional Refugee and Resilience Plan for 2015-16, will help provide support for Syrian refugees and their host communities in Lebanon, Turkey, Jordan, Iraq and Egypt. It will be jointly launched by António Guterres, the U.N. high commissioner for refugees, and Casar. The U.N. is requesting $4.3 billion for that plan. That number is in addition to hundreds of millions of dollars regional governments have said they will need to bolster their individual responses to the refugee crisis.
The meeting in Berlin is designed to acknowledge the scale of the crisis and highlight the fact that social services in neighboring countries are being pushed to their limit by the influx of refugees, threatening stability in the rest of the region.
One in five people in Lebanon's population of 4.5 million is now a Syrian refugee, according to Amnesty International's report. Lebanon and the U.N. launched a $2.1 billion crisis-response plan on Monday, which will improve the capacities of the country's education and health services and deliver humanitarian aid to refugees, The Associated Press reports.
On Monday, U.N. Secretary-General Ban Ki-moon said that all sides in Syria's civil war "continue to ignore the most basic principles of humanity" and that reports of early marriages, some involving girls as young as 12, are being carried out by ISIS fighters.
"The international community has become number to its impact with the vast numbers, regional reach and sense of political impasse," he said.
Children are being increasingly exposed to or co-opted into the conflict, particularly by militants associated with ISIS.
On December 8, the U.N. announced $16.4 billion as a price tag for global humanitarian assistance programs in 2015, up from the $12.9 billion it needed in 2014. Conflicts in Syria, South Sudan, Iraq and the Central African Republic account for 70 percent of the funding needs.
On December 9, the U.N.'s World Food Programme (WFP) was able to reinstate its $64 million-a-month scheme to feed Syrian refugees, after a successful social media fundraising campaign. A lack of funding meant the WFP had to consider stopping the program, which gives refugees e-vouchers to spend on food in markets in their host countries.
Another vocal advocate for Syrian's refugees comes in the form of American yogurt giant Chobani's founder and CEO, Hamdi Ulukaya. He launched a campaign on Tuesday to educate people on the refugee crisis and is writing letters to the foreign ministers of 10 governments to pressure them into action.
"The issue of refugees, what creates this and what's the solution to this, cannot be solved without ordinary people's attention and knowledge," Ulukaya, who is based in New York, told Newsweek.
In October, Ulukaya, a Turkish Kurd, pledged $2 million of his own money to the U.N. relief agency and the International Rescue Committee to help Yazidi refugees who have been stranded in Iraq and Turkey and driven to the top of Mount Sinjar by ISIS fighters.
"It caught my attention because I am from the region," said Ulukaya. "The faces are very familiar."
Ulukaya's campaign, which he said does not have a formal name, is focused around the idea that if Manhattan's 1.5 million residents suddenly left the city, people would notice. That's the equivalent number of Syrian children who have been forced from the country.
"In one corner of the world," Ulukaya said, "we are enjoying a good life and looking for opportunities. We cannot allow on the other end [for] kids to die of winter or famine because of lack of funds for foods."