United Nations Live Stream: When and Where to Watch Netanyahu, Macron, Erdogan, and More Address the U.N. General Assembly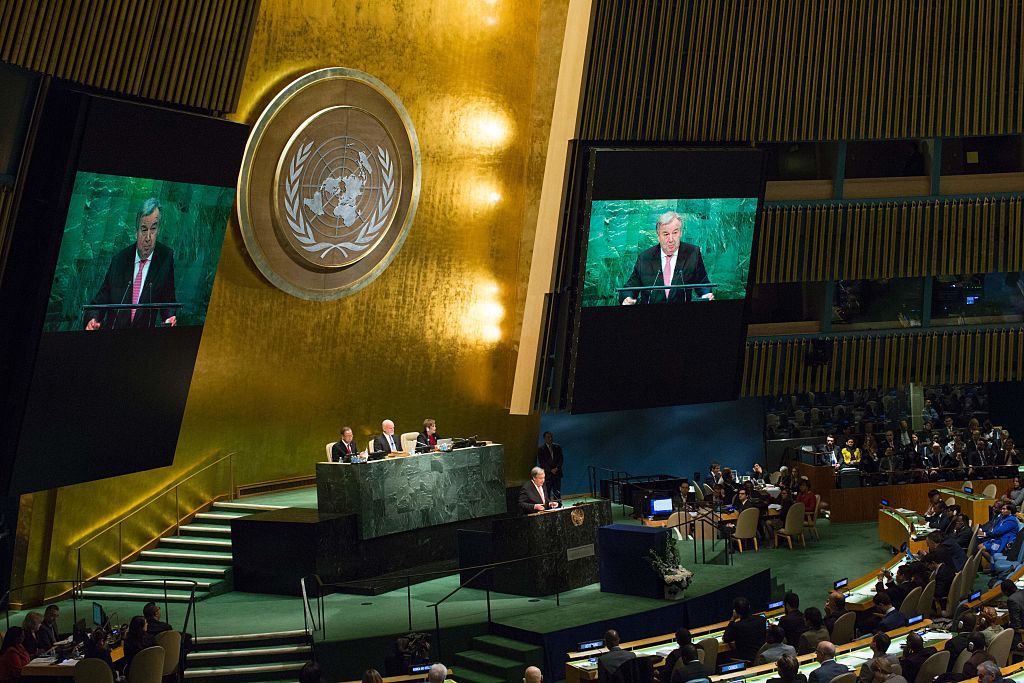 President Donald Trump, Israeli Prime Minister Benjamin Netanyahu, Nigerian President Muhammadu Buhari and French President Emmanuel Macron are among the 36 leaders to address the United Nations' General Assembly today.
Speeches will begin at 9:00 a.m. with welcome remarks from Secretary-General of the United Nations António Guterres, and U.N. President Miroslav Lajčák. Heads of state and government are expected to speak for around 15 minutes but in the past leaders have run long over this allotted period—former Cuban leader Fidel Castro spoke for four and half hours in 1960.
Read More: United Nations: What's President Trump Up to as the General Assembly Begins?
Trump and France's new leader Macron are expected to take much of the focus today as they make their first speeches to world leaders at the General Assembly. It is also Guterres's debut appearance at the event in his role as secretary-general.
The threat posed by an increasingly volatile North Korea, the attacks on Myanmar's Muslim Rohingya minority and the battle against international terrorism are expected to be dominant themes at the United Nations.
Twice in the past five weeks, the 15-member Security Council has followed the U.S. lead and unanimously boosted sanctions on North Korea. Guterres has called North Korea "the most dangerous crisis that we face today," according to the Associated Press.
The U.N. has called months of attacks on Myanmar's Muslim minority "ethnic cleansing" with 400,000 Rohingya forced to flee to Bangladesh over the past three weeks.
Also speaking Tuesday is Qatari Emir Sheikh Tamim bin Hamad Al Thani, whose tiny gas producing nation is under blockade from its largest neighbor Saudi Arabia and its allies. Turkish President Recep Tayyip Erdogan and South African leader Jacob Zuma are also scheduled to address the assembly as well as President of Gambia Adama Barrow who will make his maiden speech.
The General Assembly debate, the U.N.'s 72nd session of addresses by world leaders, will continue until September 25.