United Nations Peacekeepers Rescued in Golan Heights Firefight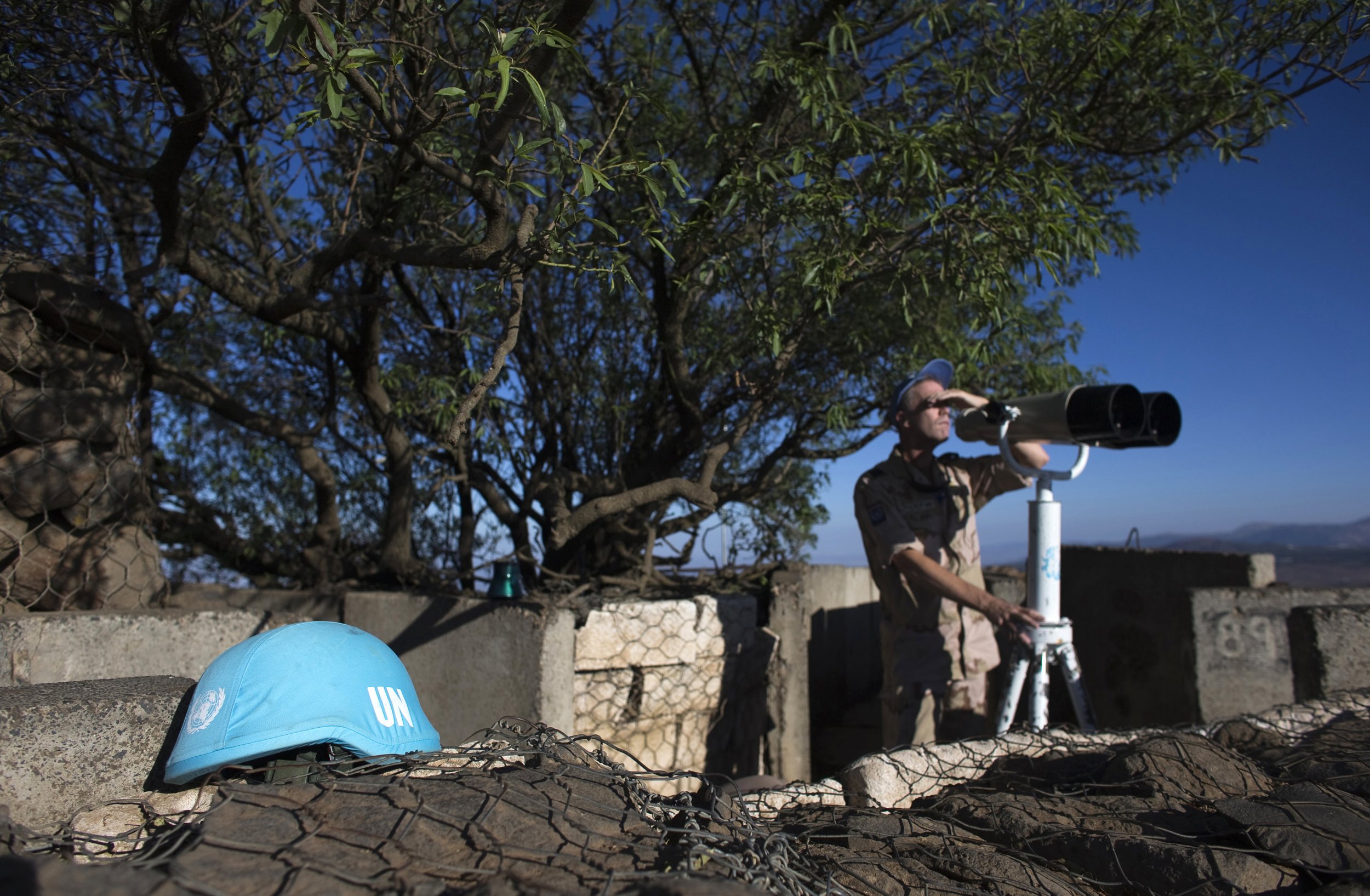 UNITED NATIONS (Reuters) - Nearly three dozen U.N. peacekeepers from the Philippines who had been surrounded for days by Islamist militants on the Syrian side of the Golan Heights were rescued during a firefight on Saturday, U.N. officials said.
"They were safely extracted, nearly three dozen of them," a U.N. official told Reuters on condition of anonymity. Other U.N. officials confirmed it. Officials in the Philippines have said all 72 of the trapped Filipino peacekeepers were safe.
The U.N. officials said the other Philippine peacekeepers remained trapped by the militants, who have been battling the Syrian army on the Golan Heights. Another 44 Fijian peacekeepers have been detained by militants nearby since Thursday.