'United Passions': Self-Serving FIFA-Funded Film Bombs at Box Office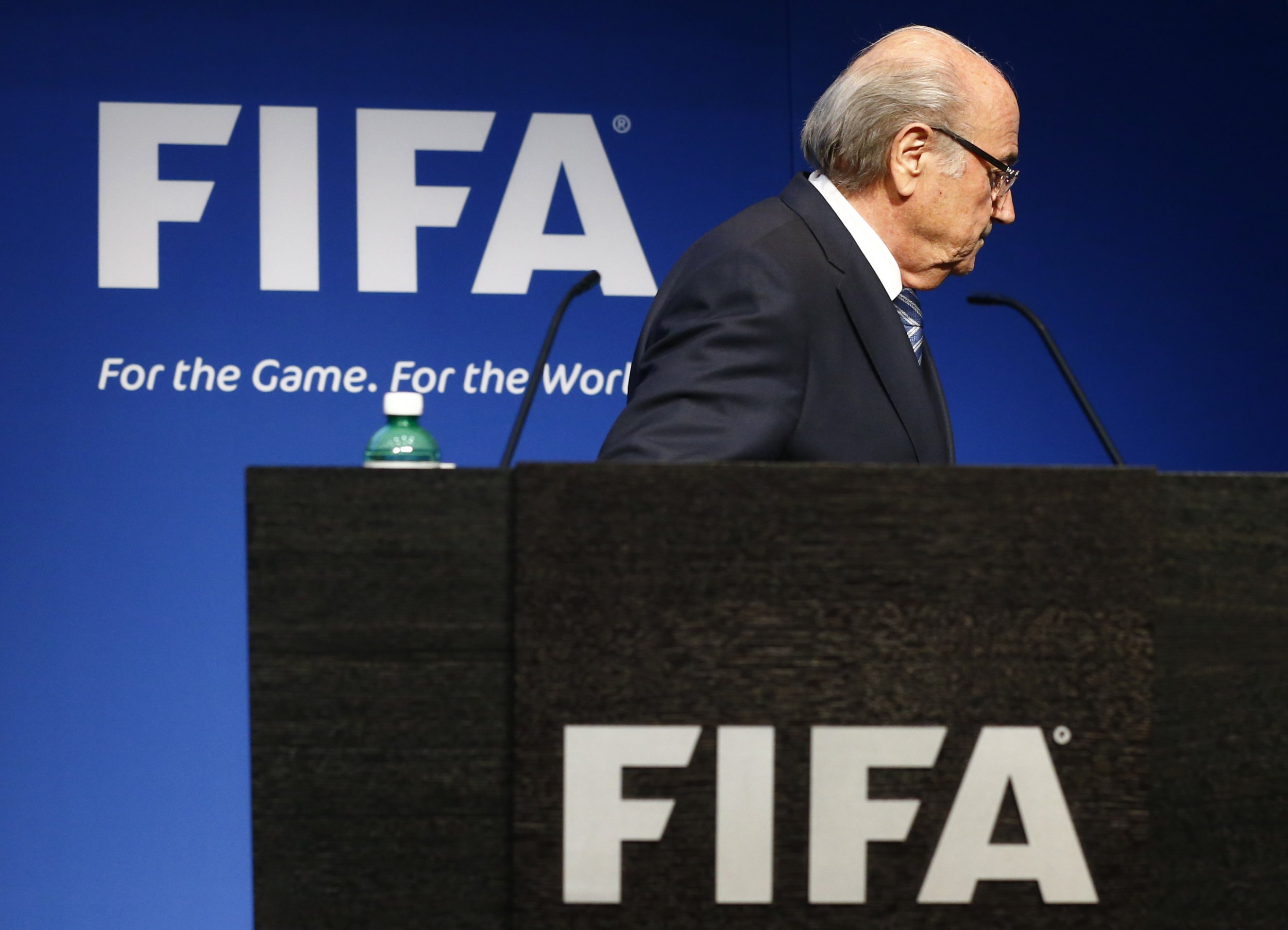 FIFA will likely never see any return on the roughly $20 million it put toward the making of United Passions, as the film reportedly made all of $607 during its first weekend. The film's release comes on the heels of 14 FIFA officials and marketers being arrested on corruption charges and of FIFA's president, Sepp Blatter, announcing his resignation following the scandal, only four days after being re-elected.
Due to a delay in their availability, the ticket sales numbers reported by The Hollywood Reporter didn't include rental and sales figures or a complete weekend box office tally, so the the movie likely made slightly more than $607. But it still must be considered a complete failure, much like FIFA itself has been seen as of late.
The movie opened in 10 theaters in the U.S. this weekend, one of which sold only one ticket to the film. On Friday, it sold $319 in tickets, and the total was a measly $288 on Saturday.
Considering FIFA has been the center of a recent international scandal, one would think the movie would be getting at least some attention. But as it turns out, critics consider it a terrible film. It has an average rating of 0.6 out of 10 on Rotten Tomatoes, and audience members on the film critic website rated it 1.9 out of 5. The New York Times called it "one of the most unwatchable films in recent memory, a dishonest bit of corporate-suite sanitizing that's not good even for laughs."
The obviously self-serving film cost between $25 million and $32 million to make. FIFA reportedly footed about 75 percent of that cost.
Considering that FIFA allegedly shelled out way more in bribes than the $20 million or so it spent on the awful film meant to prove how wonderful it is, FIFA's film foray can be seen as just a drop in the bucket of its poor decisions fund.