Russian Jets Intercepted by U.S. Air Force, New Video Footage Shows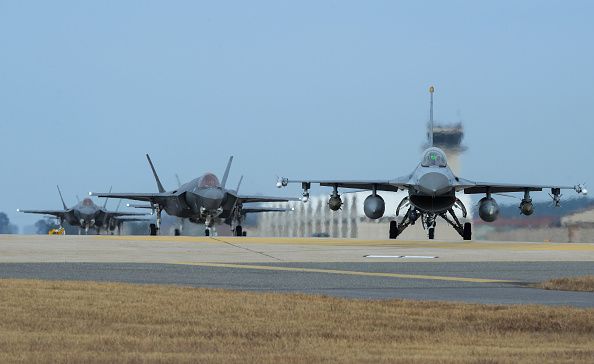 A new video released by the United States Air Force on Friday shows two Russian jets being intercepted in past two months.
The video shows two intercepts on November 23 and December 13 of two Russian Navy SU-30 Flankers flying in tight formation in international space near the Baltics, Stars and Stripes reported. The United States Air force in Europe said the flankers that were intercepted did not broadcast the appropriate codes air traffic control required and did not have a flight plan on file.
The U.S is giving NATO's Baltic air-policing mission to Denmark next week which will conclude a four-month stay in Lithuania. Officials said that U.S fighter jets would scramble about 30 times to identify Russian aircrafts flying near NATO airspace.
Captain Kay Nissen, U.S. Air Forces in Europe-Air Forces Africa spokeswoman told the publication that the number was comparable to air-policing rotations in the past, but that there was increased activity in the beginning of the rotation due to a Russian military exercise at the time.
The released video footage was part of a "safe and standards" intercept that happened during the U.S led rotation. Nissen said part of the footage was captured by cameras that were mounted on the inside of the cockpits of F-15s.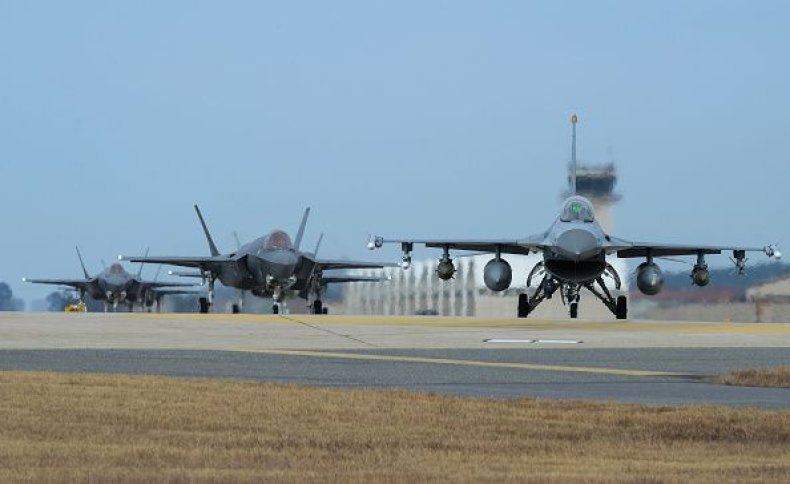 Russian jets often transit from one air base to another in the north to Kaliningrad, an isolated Russian enclave on the Baltic Sea.
NATO jets usually scramble whenever aircraft operate in an unusual, unsafe or unidentified manner near allies' airspace. According to Nissen, the intercept occurs over international airspace and might be in response to an aircraft that's not using its transponder, which means that it is not in radio contact with civilian air traffic control or did not file a flight plan.
The jets scrambled about 30 times to identify aircraft that did not follow the international flight regulations and approached Baltic airspace, Nissen said. All aircraft that were intercepted were from Russia and were in accordance with the International Civil Aviation Organization guidelines, she said.