Only 37 Percent of College Students Believe the United States Is a Force of Good in the World
While college students largely agreethat the United States used to be a force of good in the world, only about a third of students thought that was the case today, according to a new poll.
College students are not expected to be a majority voting demographic during the 2020 presidential election. However, it will mark the first time many of them are of voting age and with a high turnout expected, experts and polling companies invested in identifying key issues for the youngest voters and their views on the world.
When it came to the role the United States plays on a global scale, a recent poll conducted by Chegg, an education technology company, found that the majority of students didn't have a positive opinion. The majority of students agreed the United States used to be a force of good in the world but was no longer.
The poll was conducted in June and July but the years that applied to "used to" weren't defined, so it's unclear as to when college students felt America's global role changed.
Since taking office, President Donald Trump's supporters have applauded him for appearing strong on the global stage and standing up for America's interests. The president has also been criticized for his international policy. Critics argue his actions alienate America from the country's allies and lambast his approach to dealing with Russia and North Korea.
Of the 1,001 students that Chegg polled, only 12 percent strongly agreed that the U.S. was currently a force of good in the world. An additional 25 percent responded that they agreed and 30 percent disagreed or strongly disagreed.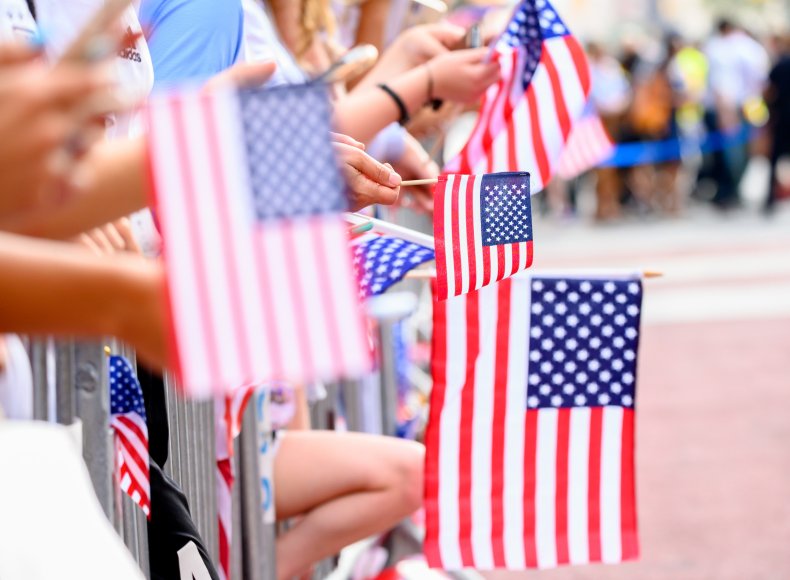 In comparison to the 37 percent that presently saw the U.S. as a force for good, 51 percent responded that they either agreed or strongly agreed that America used to be a force of good in the world. Only 15 percent disagreed. Almost the exact same percentage of students, 33 and 34 percent, responded to both questions that they neither agreed nor disagreed.
This was Chegg's second year issuing its "State of the Student" report, which aimed to gain a deeper understanding of the perspective of students at two and four year colleges and universities. Of those who were polled, 43 percent identified as Democrats, 36 identified as Republicans and 18 percent identified as Independent.
While more students felt the two-party system didn't work than responded that it did work, the majority of students, 59 percent, felt that one of the two political parties would reflect their future political views.