North Korea Missile Test: U.S. Should Consider Talks with Kim Jong-un's Regime, Says Nuclear Weapons Expert
North Korea's most recent—and apparently successful—missile launch has given Pyongyang the confidence to return to the negotiating table, a U.S. nuclear expert who has been involved in past talks involving the country has said.
Suzanne DiMaggio, a senior fellow at the Washington-based New America Foundation, told the South China Morning Post that entering into talks with the country should be America's focus to stop North Korea from more missile testing. "The best bet would be to focus on preventing the further development of Pyongyang's ICBM capabilities through an agreement that would suspend their nuclear and missile testing," DiMaggio said.
She added that the United States should consider "maximum pressure and engagement" and encouraged Washington to open talks with Pyongyang. In an interview with the Hong Kong-based newspaper, DiMaggio said pressure should continue to be put on the reclusive state using sanctions as a strategy.
The United States has long discussed demilitarizing the North Korea peninsula, but DiMaggio recommends that that goal is put aside for the time being, saying "there is a need to be realistic, at least in the near term." In the exclusive interview, she recommended that the focus should be on restraint and turning down the rhetoric with North Korea first. "Placing an immediate focus on reducing tensions and deterring North Korea from using and proliferating its nuclear weapons makes greater sense."
On July 4, North Korea launched what it declared was an intercontinental ballistic missile capable of carrying nuclear warheads. However, international experts have been unable to prove this.
DiMaggio added: "What cannot be denied is that North Korea is clearly focused on developing nuclear weapon delivery systems that can reach the continental United States.
"The rationale behind their single-minded focus is clear—the North Korean leadership sees their nuclear programme as the only source of security against regime change. This position has hardened over the past few years. They have concluded that the United States will not attack a country that has nuclear weapons, plus the means to deliver them," DiMaggio said.
"So now, North Korea has the capability of nuclear weapons and an ICBM, they have a strengthened position to go back to negotiation," she said.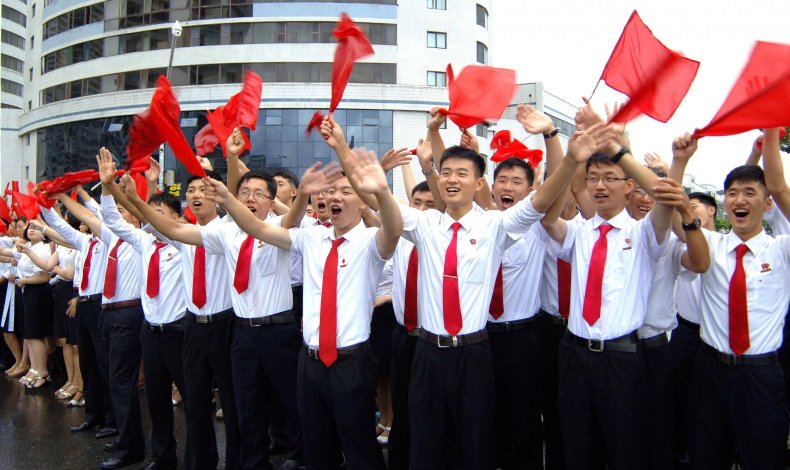 To hit the United States, North Korea needs more than just an ICBM—a miniature, attachable nuclear warhead is also essential.
Experts also doubt whether North Korea has developed its ICBM technology beyond simply firing a rocket a few hundred miles. To hit the U.S. mainland, Pyongyang would need to construct a missile that can travel about 3,500 miles, reaching Alaska.