United States Objects to Mention of "Sexual and Reproductive Health" in UN Resolution on Women, Says it Promotes Abortion
Shortly after a unanimous vote in the UN Security Council to pass a resolution on women, peace and security, the U.S. Mission to the UN, headed by Ambassador Kelly Craft, released a press statement criticizing references to "sexual and reproductive health."
The resolution referenced previously passed resolutions including the term, which Craft deemed unacceptable. "I must note that we cannot accept references to 'sexual and reproductive health,' nor any references to 'safe termination of pregnancy' or language that would promote abortion or suggest a right to abortion."
The statement continues, "The U.N should not put itself in a position of promoting or suggesting a right to abortion, whether it is humanitarian or development work."
Other countries in the open debate spoke strongly of including references to sexual and reproductive health, including the United Kingdom and Belgium.
This is not the first time that that the U.S. has pushed back against including these rights in Security Council resolutions.
In April 2019, a draft resolution circulated prior to the Security Council vote included the term. The U.S. Mission responded by threatening to veto, thereby killing the resolution, if the term was not taken out.
The resolution, which centered on sexual and gender-based violence in conflict, was passed without the inclusion of any reference to sexual and reproductive health.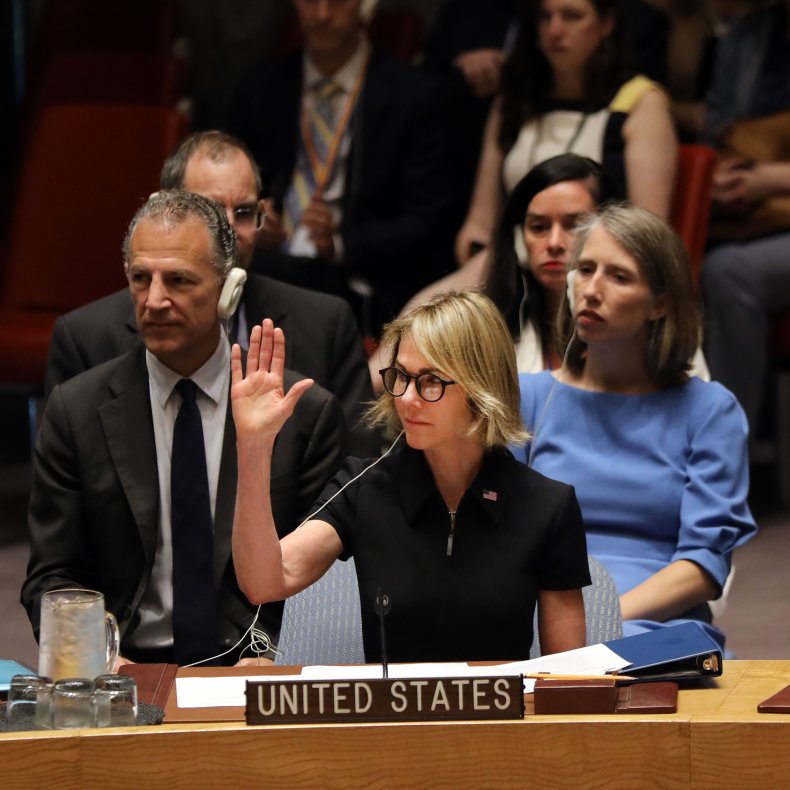 In an article on International Peace Institute's Global Observatory, Siri May from Center for Reproductive Rights wrote, "It is arcane to suggest that providing sexual and reproductive health (SRH) services to survivors of conflict-related sexual violence is even up for debate."
May also noted that quality sexual and reproductive health can address issues such as, "unsafe abortion, maternal and low birthweight, miscarriage, premature labor and sexually transmitted infections for women and girls." These quality health services are particularly difficult to access in conflict situations, May said.
Representatives of the Trump administration at the UN have been consistent with the position, pushing back on the inclusion of sexual and reproductive health not just in the Security Council, but across the UN.
In September, US Health and Human Services Secretary Alex Azar spoke at the General Assembly, saying, "We do not support references to ambiguous terms and expressions such as 'sexual and reproductive health and rights' in U.N. documents, because they can undermine the critical role of the family and promote practices like abortion in circumstances that do not enjoy international consensus and which can be misinterpreted by U.N. agencies."