Is the United States Ready for Webcam Doctors?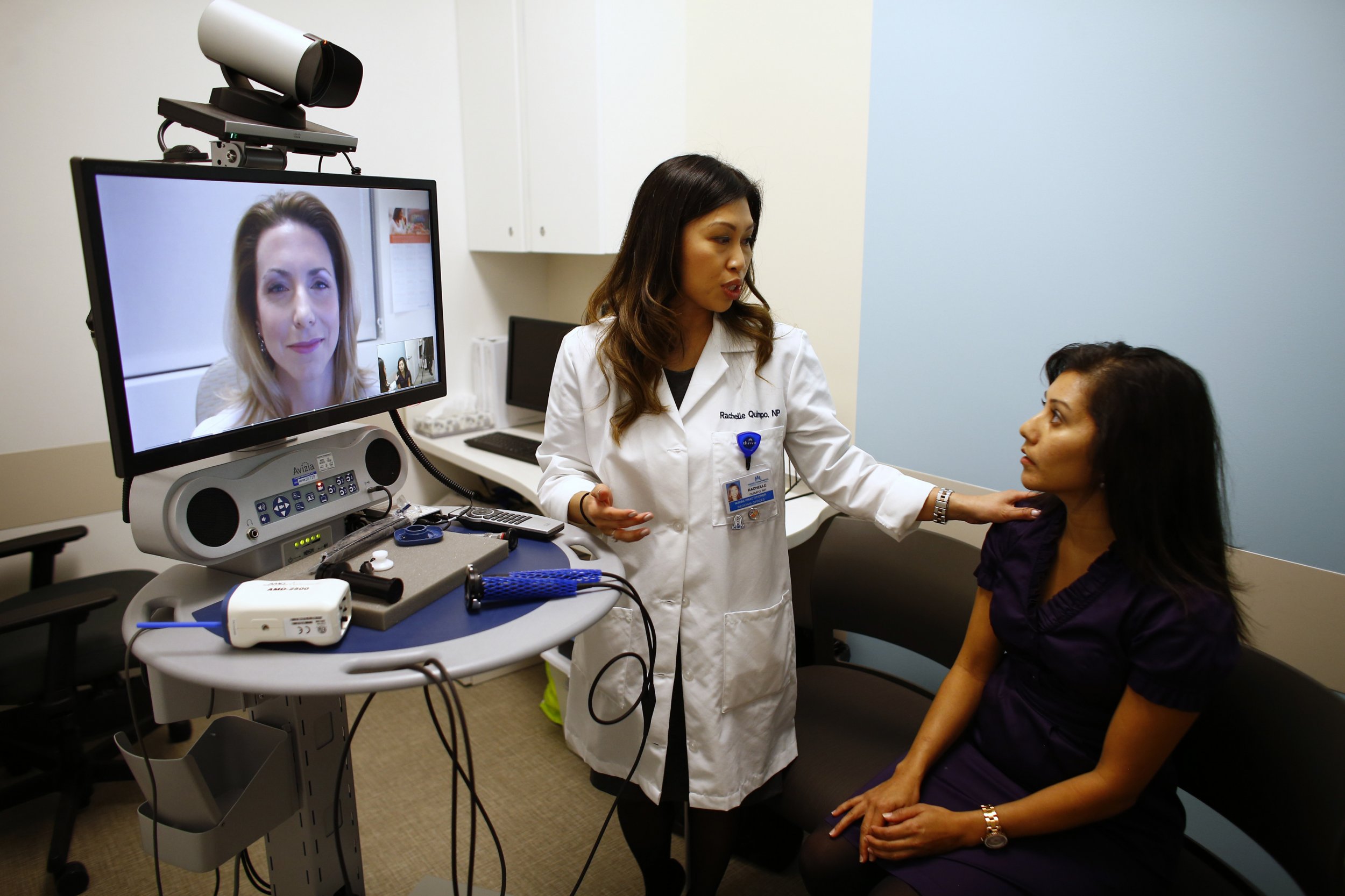 Going to the doctor's office may start being a thing of the past, thanks to a rise in virtual doctor appointments. At least that's what some experts argued at the Consumer Electronics Show last week.
A small minority of doctors and physicians in the United States are currently using webcam chats and other tele-medicinal means to get in touch with their patients. But upcoming policy changes to the health care system could encourage doctors to take their appointments virtually, according to Jill Thorpe, a health care industry partner for law firm Manatt, Phelps & Phillips. "I think within the next four years, it's going to be very common," said Thorpe during a CES panel.
While the pageantry of CES in Las Vegas last week generally focused on future devices and gadgets, tele-medicine's technology remains grounded in the present. All it requires is a webcam and a good broadband connection. The technology is already here, Thorpe and her co-panelist Chiron CEO Andy O'Hara said, but it will take doctors and governments to buy into the future.
Two major health care system policy changes could help usher in telemedicine by the end of the decade: a push toward value-based payment models and toward expanding Medicaid.
Replacing the current health care model of paying doctors by the volume of patients treated with paying them based on the quality of care could improve patients' accessibility to doctors, and convenience.
Under the Affordable Care Act, 90 percent of all Medicare payments to doctors will be on value-based plans by the end of 2018, meaning quality of care will increasingly begin to weigh on the doctor's personal income. In response, many doctors are working now to stay ahead of the curve, according to Thorpe. This shift has encouraged both the doctor and patient to be virtually available to save time and cost.
"Too often, patients are asked to come back [to the doctor's office] for follow-ups, but because it's going to take a half-day of work for them, a lot of them often don't come in," said O'Hara.
One ophthalmological colleague of Thorpe's saved 100,000 optometric appointments by evaluating patients' eye conditions via photos from his remote office in South California and saved roughly $4.2 million in operating costs, Thorpe said.
But there is still a long way to go. Some doctors are warming to online consultations, provided by websites like Teladoc and Chiron, but less than 10 percent so far have provided video consultation in the past 12 months, according to Thorpe.
Both O'Hara and Thorpe explained that the very small percentage of doctors providing telemedicine was due to the strongheadedness of doctors and health care providers unwilling to adopt the new technology—but that is beginning to change very quickly.
"If you zoom out and look more broadly, most major health companies have been offering telemedicine for about 10 to 20 years but in an archaic way," O'Hara said. "Now, health companies are beginning to ask, 'How can we offer more modern services?'"