Satisfaction with the way things are going in the United States has plummeted to its lowest point since 2011 as President Donald Trump faces diminishing approval ratings amid the coronavirus crisis, according to polling.
Only 13 per cent of 1,007 adults asked between July 1 and 23 for a Gallup poll said they were satisfied, which is the lowest since it was 12 per cent in November 2011.
The level was at 45 per cent in February 2020, before COVID-19 cases prompted nationwide lockdowns, and 20 per cent in June.
Newsweek has contacted the White House for comment on the satisfaction decline.
The coronavirus pandemic has spurred on a major economic downturn, with U.S. GDP having plunged more than 30 per cent in the second quarter. This puts the nation on course to be one of the worst performing economies among the top ten worldwide.
Confirmed COVID-19 cases have surpassed more than 4.7 million cases in the United States, while there have been more than 155,000 deaths, according to Johns Hopkins University.
Many areas have looked to pause lifting lockdown measures or even reimpose previous restrictions amid surges, leading to further economic uncertainty as businesses struggle to return to normality.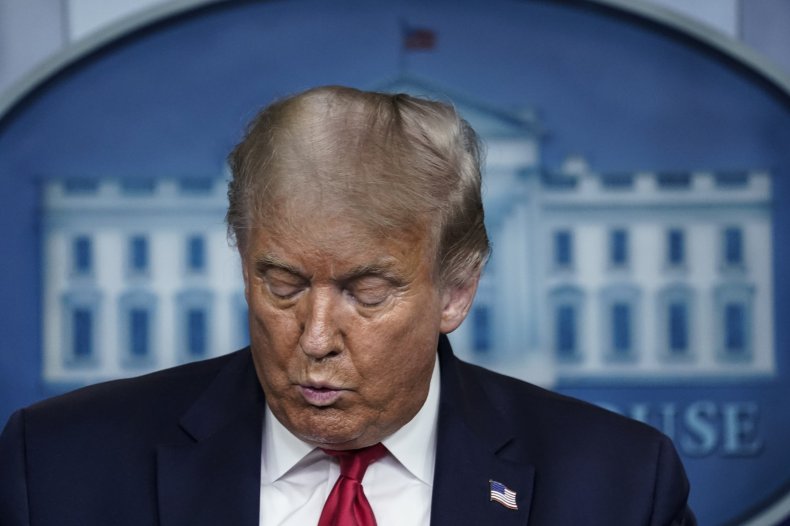 The overall situation has prompted criticism of President Donald Trump's response to the pandemic, with his own approval ratings having diminished throughout the crisis.
A majority of 1,006 respondents asked in an ABC/Washington Post poll last month—60 percent—said they disapproved of Trump's handling of the virus, while 64 per cent said they did not trust what Trump said about the crisis.
In a later poll, conducted by ABC News/Ipsos among 730 U.S. adults from July 29 to July 30, some 66 per cent of respondents said they disapproved of Trump's handling of the COVID-19 situation. His handling of the ongoing protests across the U.S. and relations with Russia also declined.
On specific points, Trump's promotion of the drug hydroxychloroquine as a treatment for coronavirus has also proved unpopular.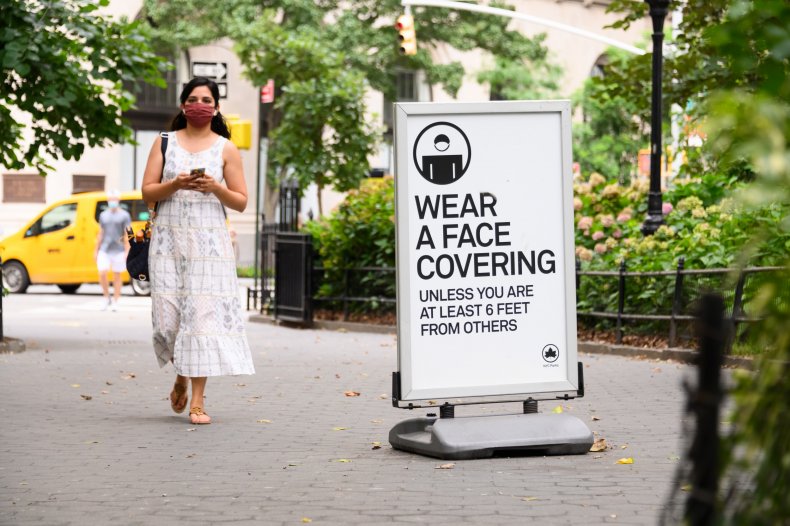 A poll by Yahoo News/YouGov, among 1,506 U.S. adults from July 28 to July 30, found 54 per cent disapproved of him backing its use.
"I happen to be a believer in hydroxy. I used it. I had no problem. I happen to be a believer. Many, many people agree with me," Trump said at a recent press conference.
However, its efficacy has been questioned regularly, while there have also been concerns over its safety as a coronavirus treatment. Officials have broken from Trump by coming out against its recommendation.
More generally, Trump's overall approval rating recently sunk to a 17-month low, according to FiveThirtyEight's weighted averages of polls.
His approval rating is just over 40 per cent, its lowest since February 2019, ahead of the Special Counsel investigation into Russian interference concluding.
As the COVID-19 crisis rolls on, the graphic below, from Statista, shows the nations with the most confirmed cases as of August 3.