U.S. Soccer Hero Abby Wambach Has Announced Her Retirement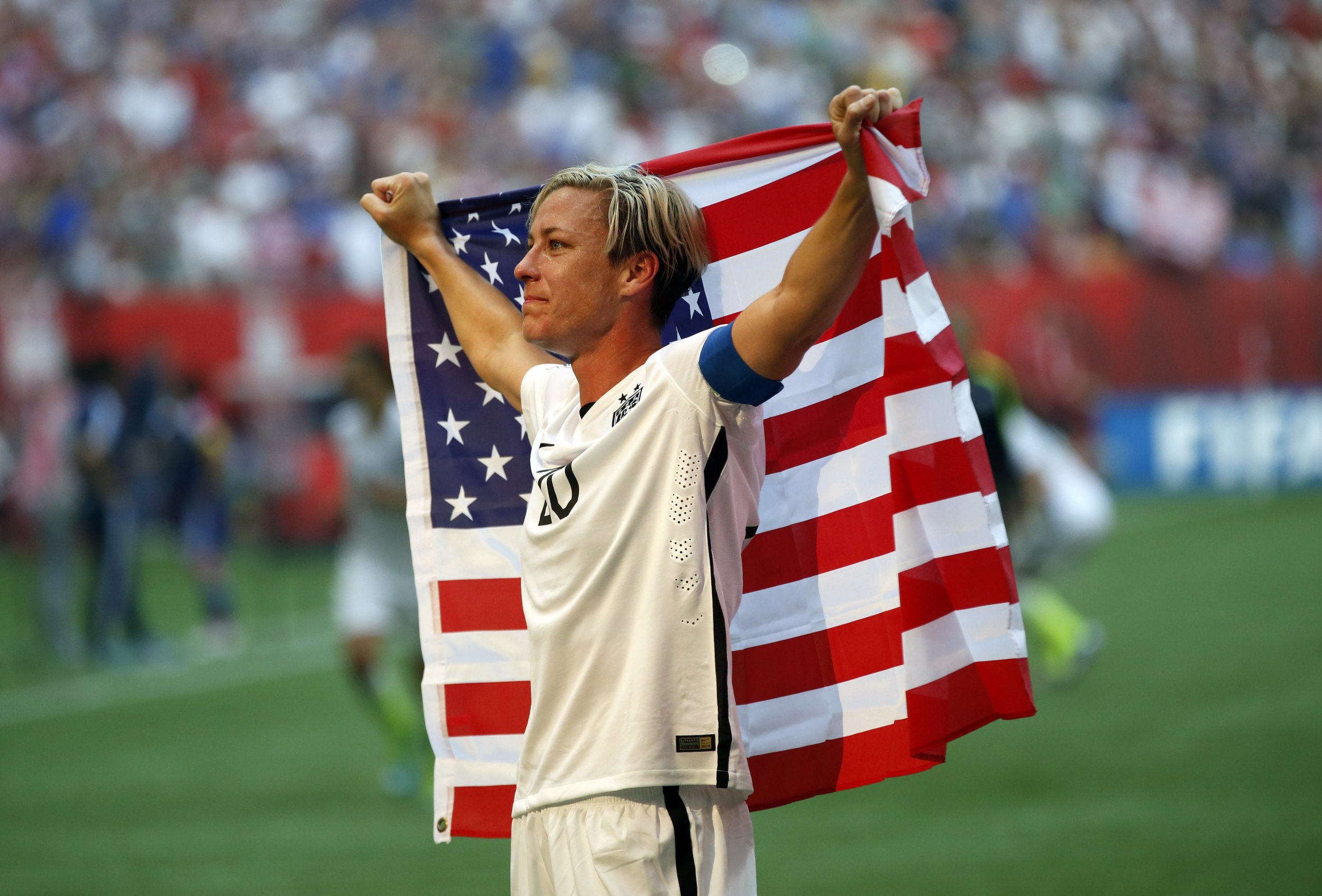 On Tuesday morning, President Barack Obama honored the U.S. women's soccer team for winning the 2015 World Cup. On Tuesday afternoon, star player Abby Wambach announced her retirement from soccer at the age of 35.
Wambach, who has been a member of the U.S. national team since 2001, has scored 184 goals in her international playing career—a record for both men and women. The forward's career came to a storybook ending this summer when the U.S. team defeated Japan 5-2 to win the World Cup, its first since Brandi Chastain famously took off her shirt after scoring the game-winning goal against China in 1999. Though it took her 14 years to capture the elusive World Cup title, Wambach also won Olympic gold medals in 2004 and 2012.
"After much deliberation and talking with my friends, family, teammates and our coaching staff, I've decided to finally bring my soccer career to an end," Wambach said in a statement. "While we still have more work to do for women's soccer, after bringing the World Cup back to the United States this summer, I'm feeling extremely optimistic about the future of our sport. It's been an amazing, wonderful ride and I can't wait to see what the next chapter of my life brings."
Wambach's retirement isn't effective immediately. She will participate in the remaining games of the U.S. national team's World Cup victory tour, with a final contest against China in New Orleans on December 16.