Preparing for War With North Korea? U.S. Launches Another Missile Test Amid Escalating Tension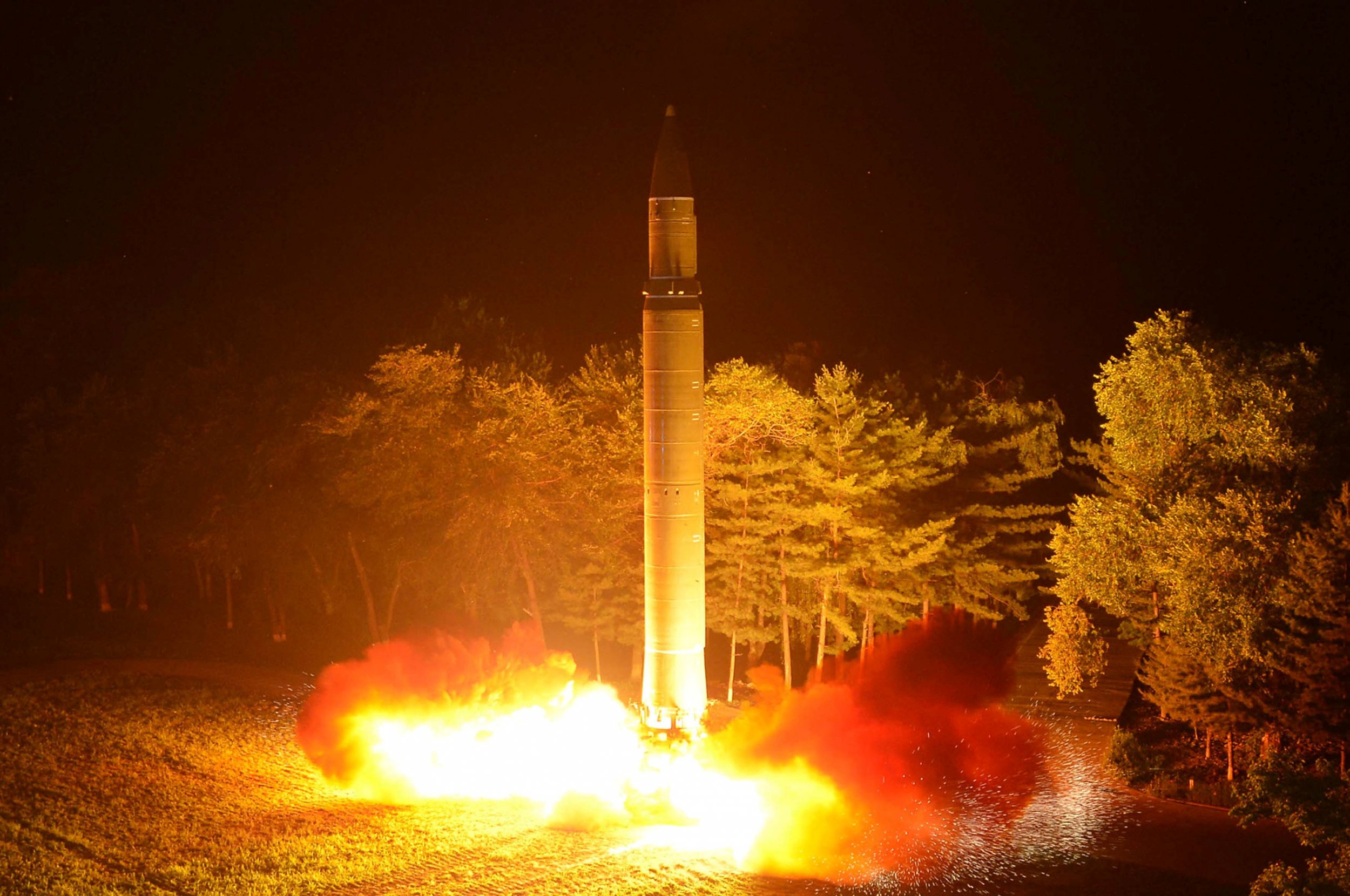 The United States early Tuesday tested an unarmed intercontinental ballistic missile (ICBM) with a launch between 12:01 a.m. and 6:01 a.m. from the Vandenberg Air Force Base, north of Lompoc, California. According to the Air Force, the test was meant to assess the effectiveness of the Minuteman III missile defense system.
It's the fourth time an ICBM has been launched from Vandenberg this year. On Sunday, a successful test of the Terminal High Altitude Area Defense system was conducted in Alaska by launching an ICBM over the Pacific Ocean.
Related: The Trump White House says it's "done talking about North Korea"
The latest test comes amid escalating tensions with North Korea, which on Friday launched a rocket that flew for 45 minutes before crashing off the coast of Japan. Earlier in July, the People's Republic tested an ICBM that flew for 37 minutes before crashing. The missile launched on Friday is said to be the most powerful of the 18 missiles North Korea has tested in 2017.
Despite Friday's missile test, U.S. Ambassador to the United Nations Nikki Haley said Monday that the White House is "done talking about North Korea" and pressured China to support stronger U.N. sanctions on the nation. President Donald Trump expressed his frustration toward China on Saturday.
China was not moved by Trump's tweets. As was reported by The New York Times, a Chinese state-run news agency wrote in an editorial that Trump's "emotional venting cannot become a guiding policy for solving the nuclear issue on the peninsula."
Haley's statement attempted to put the onus on China, South Korea and Japan. Japanese Prime Minister Shinzo Abe spoke with Trump and urged him to take action. "International society, including Russia and China, need to take this seriously and increase pressure," Abe told reporters after his conversation with Trump, which reportedly did not include discussion of military action.
The world and North Korea ultimately are at an impasse, and some believe military action could be the only option should North Korea continue to launch missile tests. One of those people, apparently, is Trump. On Tuesday morning, Senator Lindsey Graham said on the Today Show that Trump told him the United States would go to war with North Korea if it keeps testing missiles. "He has told me that. I believe him," Graham said. "If I were China, I would believe him too and do something about it."
"If there's going to be a war to stop [Kim Jong Un], it will be over there," Graham continued. "If thousands die, they're going to die over there. They're not going to die here. And he has told me that to my face."
"There is a military option to destroy North Korea's program and North Korea itself," he added.