Look Out, United States: North Korea's Women Are Coming to Get You
Hundreds of colorfully dressed women marched in central Pyongyang on Thursday, vowing to seek revenge on the United States. With their fists held high in traditional Communist salutes, they voiced their anger against the "imperial aggressor," the North Korean regime's moniker for the U.S.
North Korea's state newspaper Rodong Sinmun announced the march in an article published Friday morning. The newspaper also revealed that officials and members of the women's union gathered at the Sinchon Museum in Pyongyang on June 22, vowing retribution against the U.S.
The women called for an intensification of "class education" to spread the message that the U.S. is North Korea's "principal enemy."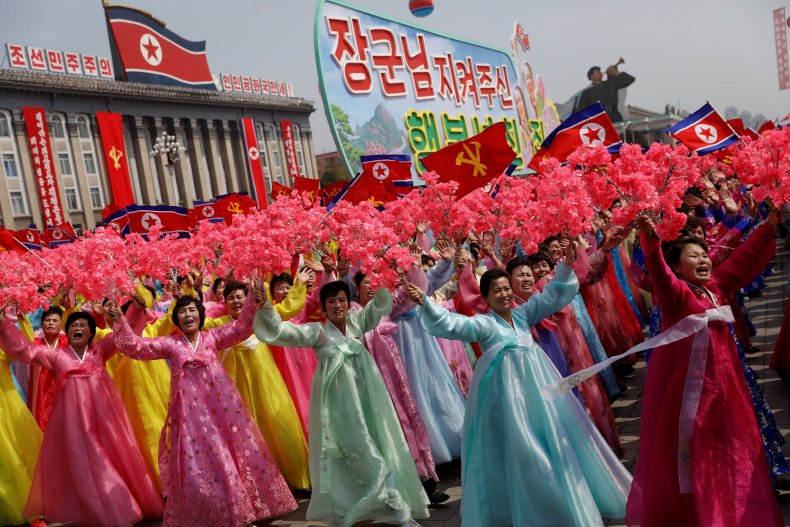 The women claimed that the U.S. was responsible for the massacre of 35,000 North Korean "patriots" when American forces occupied the country's Sinchon County in 1950. The Sinchon Massacre was allegedly carried out by South Korean forces with U.S. backing during the Korean War.
North Korea frequently declares war on the United States. On Thursday, workers and members of the General Federation of Trade Unions of Korea met in front of the Central Class Education House to also plan retaliation against the United States' "imperialist aggressors."
Both events took place ahead of June 25, which appears on North Korea's calendar as the "day of struggle against U.S. imperialism."
During the meeting, Ju Yong Gil, chairman of the worker's organization, claimed that the U.S. wanted to colonize Korea, Rodong Sinmum reported. Speakers told the assembly that the U.S. had never been able to subdue North Korea under former leader Kim Jong Il and urged continued loyalty to his son and current leader, Kim Jong Un.
North Korea and the United States have been embroiled in a war of words in recent weeks. North Korea called U.S. President Donald Trump a psychopath after Trump described their treatment of Otto Warmbier, a 22-year-old American student who died after a year in North Korean captivity, a disgrace.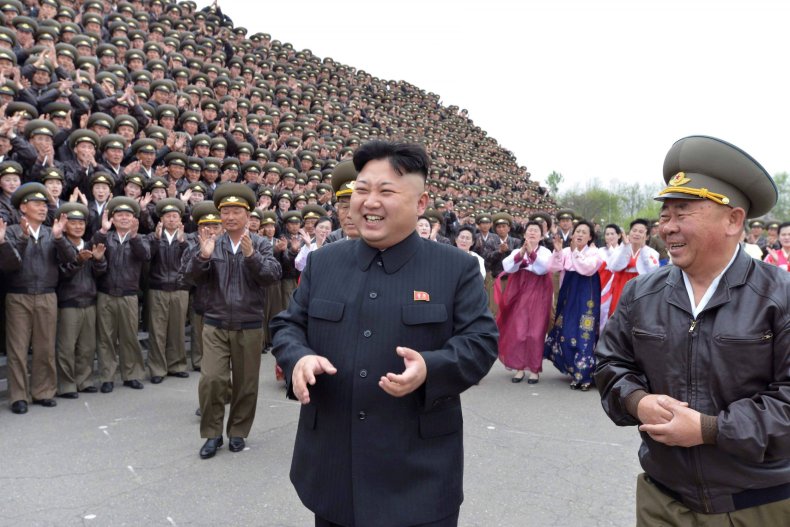 Moon Jae-in, South Korea's new president, also entered the fray: "I believe we must now have the perception that North Korea is an irrational regime," he told CBS television's This Morning.
North Korean language doesn't have the flexibility that English does when it's translated, which is why certain words or phrases like "revenge" are often repeated. North Korea is now "vowing revenge" on the United States; until recently, every attack or threat was preceded by the words "merciless."
When a U.S. aircraft carrier joined the South Korean drills in March, North Korea threatened a "merciless attack" in response. On March 3, North Korea promised another "merciless attack" as U.S and South Korean war games got underway. In 2014, the North Koreans vowed a "merciless response" to Seth Rogan's controversial film The Interview.