CBS is soon to air United We Sing: A GRAMMY Salute To The Unsung Heroes, airing on the network on Sunday, June 21 at 8 p.m. ET/PT. Musician Harry Connick Jr., plus his daughter Georgia, have taken a road trip across the nation to thank key and essential workers. In this, he is helped by celebrity friends like Brad Pitt, Sandra Bullock and Oprah Winfrey, who are also sending messages to those that have helped most during the Covid-19 pandemic.
The special will also include musical performances from Grammy-winning artists like Jamie Foxx, Cyndi Lauper, Dave Mathews, and more.
Apart from the Connicks, the celebrities that are giving video messages to these key workers on the CBS special are as follows: Sandra Bullock, Drew Brees, Queen Latifah, Brad Pitt, Oprah Winfrey, and Renée Zellweger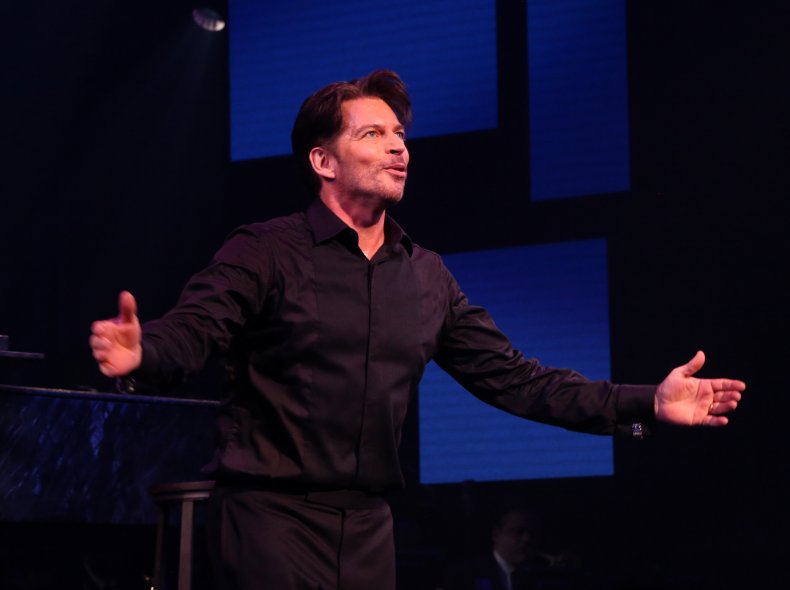 The line-up of United We Sing performers, meanwhile, is as follows:
John Fogerty
Jamie Foxx
Herbie Hancock
Cyndi Lauper
Little Big Town
Branford Marsalis
Wynton Marsalis
Dave Matthews
Tim McGraw
Irma Thomas
Jon Batiste
Andra Day
Rockin Dopsie
Trombone Shorty
The special will also be a charity fundraising, with viewers invited to contribute to three charities: No Kid Hungry, the Ellis Marsalis Center for Music in New Orleans, and the MusiCares COVID-19 Relief Fund.
Harry Connick Jr. told The Tennessean: "What I really wanted to do on this special was celebrate folk that you don't get to hear about. And some of the stories were just amazing. I met a sanitation worker in New Orleans, and he was just wondering why we wanted to talk to him in the first place. ... I said, 'Do you think what you're doing is heroic?' And this particular guy was the only one who said, 'You know what? Yes, I do.' Everybody else was like, 'No, this is just what we do.' But this guy was like, 'You're damn right I'm a hero!'"
The special sees the singer and his daughter travel in an RV from their home in Connecticut to his birthplace in Tennessee.
The Grammy-winner told NOLA.com: "We pitched it to CBS and they thought it was a really cool idea. The original premise was I would rent an RV and drive from my house down to New Orleans with my daughter Georgia, who's a filmmaker, and just meet people along the way.
"[CBS] They lent a lot of their infrastructure (to line up honorees in advance), as opposed to just stopping at a random service station to find people. It made the trip a lot more efficient.
"My idea was to call up a bunch of my celebrity friends and have them on an iPad and surprise these everyday heroes with thanks from these celebrities, which turned out to be a lot of fun."
United We Sing: A GRAMMY Salute To The Unsung Heroes airs on Sunday, June 21 at 8 p.m. ET/PT on CBS.