Universities Should Not Sacrifice Athletics Due to Tight Budgets | Opinion
Stanford University recently announced it would discontinue 11 of its 36 varsity sports at the end of the 2020-21 academic year, thus creating a huge hole in the university's athletic programs and leaving dozens of student-athletes, coaches and supporters adrift. The reason for this decision, according to an open letter to the Stanford community from Stanford's president, provost and athletic director, is financial, stretching back several years before the COVID-19 pandemic exacerbated matters.
Other schools, such as Brown University and Dartmouth College, are also eliminating a number of varsity teams. With such well-off schools as these announcing cuts in athletics, others can't be far behind. This is a permanent solution to a temporary problem—and one which could be addressed more effectively in other ways, with fewer deleterious outcomes.
The contribution sports make to student lives is uniquely positive. Exercise is the only activity that engages and benefits the whole person: mind, body and spirit. Beginning in high school and often long before, sports challenge students in multiple ways, developing character, leadership and teamwork, as well as athletic prowess. Moreover, an increasing body of evidence shows that the physical fitness induced by playing sports improves cognitive capacity, and also boosts one's immune system and mental health—outcomes that are critically important during a pandemic. College students are already experiencing an epidemic of depression and anxiety. Cutting sports removes one clear evidence-based way to support student mental health in the acutely disquieting age of COVID-19.
While some sports may transition to club status, limiting varsity sports will result in fewer opportunities for students to flourish, both in college and in the years to come. Remove the opportunity to compete at the varsity level and you often destroy a young athlete's dreams—and with those dreams, the motivation that drives athletes' academic success, as well. Sports are one of the main pipelines for underserved youth to make their way to college, as the outstanding work of the Squash and Education Alliance (SEA) shows. The Alliance, of which I was founding chair for 11 years, is a network of non-profit member organizations in 23 cities which offers students from under-resourced communities a year-round youth development model combining squash instruction with academic tutoring, mentoring, community service opportunities, travel, college prep and more. Ninety-five percent of the students who stay in SEA programs graduate from high school and matriculate in college, where they have earned over $25 million in financial aid. SEA programs enrich the lives and prospects of youth in communities such as Harlem, south-side Chicago, Roxbury and Oakland. Nearly all the programs' varsity squash players have been African-American or Latino.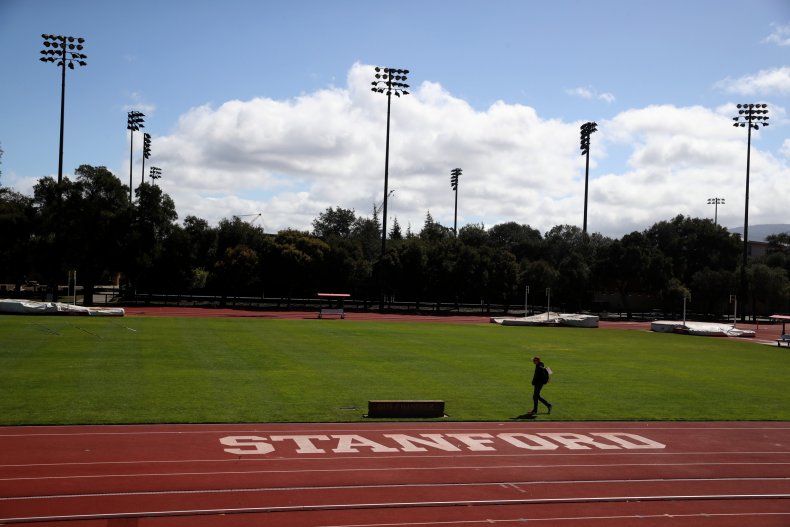 Do away with collegiate squash, and you've just shut the door of opportunity to all these young squash players. The same could also be said for other sports, as more and more grassroots programs are engaging youth in putative peripheral sports, such as rowing and golf. While Stanford has not cut its golf team, on which Tiger Woods played, Dartmouth and Brown have done so. If golf is eliminated at more schools, where does this leave the young people in the highly successful youth development program, First Tee?
Alternative cost-cutting strategies exist so that athletic programs can survive. Stanford, for instance, has a $6.8 billion budget; surely, the money can be found to sustain those varsity sports on the chopping block. According to David Randall, director of research at the National Association of Scholars, the growth rate in the number of administrative staff has been five times that of professors at colleges and universities over the past 40 years. In my own home state of California, a 2017 audit of the university system revealed that between fiscal years 2012-13 and 2015-16, the Office of the President's administrative spending increased by 28 percent, or $80 million.
The reasons for today's administrative bloat are complex, but they are in large measure a response to the ever-growing mass of government regulation and reporting requirements, as well as to growing demand by students and parents for non-academic services that universities have increasingly come to offer. Moreover, the broad availability of government-backed financial aid has given colleges carte blanche to raise tuition; administrative costs are permitted to soar while students assume crippling debt.
Some people regard the sports schools are eliminating to be fringe programs, but I submit there is no such thing. All sports can change lives, teaching students values they need in order to flourish in their academic, professional and personal lives. Such cuts are unforced errors with little cost in the academy, where no score is kept, but which do a great disservice to many thousands of ambitious young people for whom sport is a way of life and the road to confidence, maturity and a college education. Cut bloat, not sport.
William E. Simon, Jr. is co-chair of the William E. Simon Foundation and author of Break a Sweat, Change Your Life: The Urgent Need for Physical Education in Schools.
The views expressed in this article are the writer's own.