Universities Could Go Bankrupt Without Government Support, Researchers Warn
Up to 13 universities in the U.K. could face closure unless the government provides financial support, according a new report.
The Institute for Fiscal Studies (IFS) is warning that the ongoing COVID-19 crisis "poses a significant financial threat to the U.K. higher education sector."
According to the report "COVID-19 Pandemic Puts Several Universities at Risk of Insolvency," researchers say that universities face a significant drop in income as a result of a decline in the number of students enrolling at university, especially of international students, as a well as financial losses resulting from student accommodation and conferences being impacted.
The report states: "The sector faces financial losses on long-term investments and from increases in the deficits of university-sponsored pension schemes. While the higher education sector as a whole is well placed to shoulder these losses, they could cause serious financial problems for individual institutions, including – in the extreme – insolvency."
Researchers at the IFS say that the total losses affecting the U.K.'s university sector are highly uncertain, with estimates suggesting that in the long term could be anywhere between £3 billion and £19 billion, or between 7.5 percent and nearly half of the sector's overall income in one year.
A number of high-ranking universities who have a large intake of international students could face the largest drop in income, however other universities are also at risk, according to the institute.
The impact will be felt unevenly across the universities sector.
Elaine Drayton, a research economist at IFS, said: "If the government wanted to avoid university insolvencies, by far the cheapest option would be a targeted bailout, which may cost just £140 million.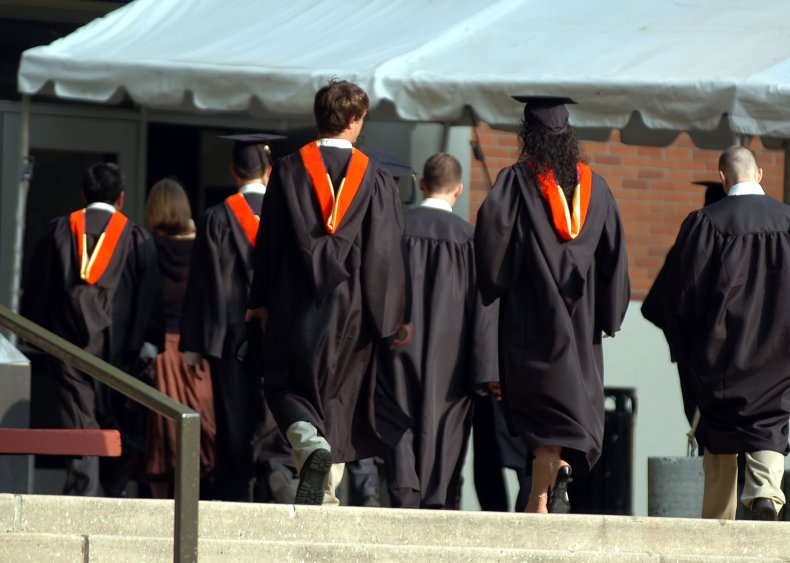 "However, rescuing failing institutions may weaken incentives for others to manage their finances prudently in the future. General increases in research funding avoid this problem but are unlikely to help the institutions that are most at risk, as few of them are research-active."
The National Union of Students, a confederation of student unions in the U.K., criticized unstable funding and said the COVID-19 crisis had exposed flaws in the sector.
A spokesperson said: "The coronavirus crisis has exposed many of the flaws inherent in running our education like a market. When funding is so unstable, it's no wonder that our universities and the jobs of thousands of academic and support staff are now at risk.
"We are of course especially concerned about the risk to students that this instability poses. You can't assess the risk to universities without thinking of the risks to students - both to their education and their wellbeing. Students are at the heart of university communities but they have, so far, been ignored by the government.
"They are living through a period of very real hardship, as funding runs dry, parental wages shrink and summer jobs vanish: unless the government also sees clear to supporting students, we face a very real risk that this issue will be exacerbated by students unable to afford to study next year."
The Department for Education said it had introduced a number of measures to help the universities sector and to avoid cash flow problems.
A spokesperson said: "We understand this is a very challenging time for universities and higher education staff, which is why we have introduced a package of measures to stabilize the sector, help universities manage their finances to avoid cash flow problems and safeguard students.
"We have confirmed universities' eligibility to apply for government-backed packages worth at least £700m according to Office for Students estimates, along with bringing forward £2.6bn worth of tuition fee payments. To stabilize the university research base, government is also investing £280 million into grant extensions for research impacted by coronavirus and covering up to 80 percent of a university's income losses from international students for the academic year 20/21 for research-active universities.
"We will continue to work closely with the sector to understand the financial difficulties they are experiencing at this time."