The University of Alabama Is Returning a $21.5 Million Donation After Donor Called For Boycott of School
The University of Alabama will return a $21.5 million donation from a donor who last week encouraged students to boycott the school due to Alabama's new abortion law.
The decision came after UA's Board of Trustees voted in favor of returning the largest donation made in the university's history, according to The Associated Press. The vote was also in favor of removing Hugh F. Culverhouse Jr.'s name from the School of Law.
The university's grounds crew took down the signage in front of the School of Law, after the Board voted to return the endowment. The law school, which was named for Culverhouse in September 2018, will be re-named the University of Alabama School of Law.
In a statement after the board's vote, Culverhouse suggested that he believed his stance and his actions regarding a boycott of UA and the state of Alabama passing a restrictive abortion law led to the board's decision to boot him.
Get your unlimited Newsweek trial >
"The action taken by the Board today was a direct result of Mr. Culverhouse's ongoing attempts to interfere in the operations of the Law School," UA's vice chancellor for communication, Kellee Reinhart, said Friday. "That was the only reason the Board voted to remove his name and return his money."
University officials denied that the decision had anything to do with Culverhouse's stance on abortion, saying that Culverhouse's expectations for where the funds were to be allocated were inconsistent with the values of the school.
Yet, months after the endowment was announced, the Florida lawyer reportedly joined in the boycott of Alabama after the Alabama Gov. Kay Ivey signed an abortion law that outlaws nearly all abortions and that does allow for exceptions in cases of rape or incest.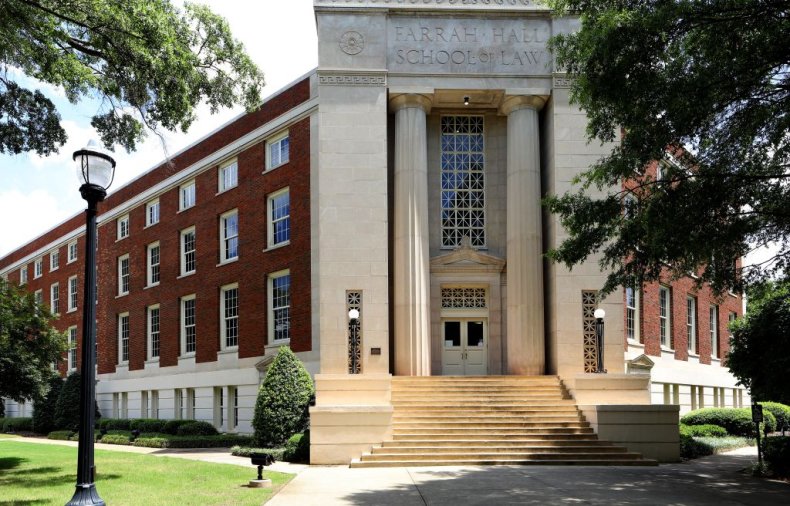 Get your unlimited Newsweek trial >
The University reportedly wired Culverhouse a $21.5 million refund of the money he'd given toward fulfilling his $26.5 million commitment.
Culverhouse said Friday he expected the UA's response.
"I will not allow my family's name to be associated with an educational system that ... disregards established Federal law and violates our Constitution. I want to make clear that I never demanded that $21.5 million be refunded and wonder if the University is attempting to silence my opinions by their quick response. I will not be silenced," he said in a statement.
The University of Alabama Is Returning a $21.5 Million Donation After Donor Called For Boycott of School | News