Alabama Student Tells MSNBC Reporter 'Jeffrey Epstein Didn't Kill Himself'
When an MSNBC reporter asked Parker Savage why he supports President Donald Trump, the University of Alabama sophomore took advantage of his time on national television Saturday to share his thoughts on the circumstances of financier Jeffrey Epstein's death.
"I would say mainly the no-nonsense policies, especially because Jeffrey Epstein didn't kill himself," Savage told the reporter.
While he was awaiting trial on federal sex trafficking charges, Epstein was found dead in his jail cell at New York City's Metropolitan Correction Center on August 10. The city's chief medical examiner, Barbara Sampson, ruled his death a suicide, but Epstein's attorneys, former New York City Chief Medical Examiner Michael Baden and members of the public have floated the theory that he was killed.
Before Savage made the claim that Epstein's death wasn't a suicide, former Navy SEAL Mike Ritland went on national television to share the same opinion. On November 2, Ritland appeared on Fox News' Watters' World to discuss Conan, the military dog who aided American troops in the special operations forces raid that resulted in the death of ISIS leader Abu Bakr al-Baghdadi.
At the end of the segment, Ritland advised people who wanted to adopt a military dog to buy one that was fully trained from a professional, then added, "And Epstein didn't kill himself." Host Jesse Watters responded with a laugh but didn't delve deeper into Ritland's comment, other than a quick mention that they might get into the topic later.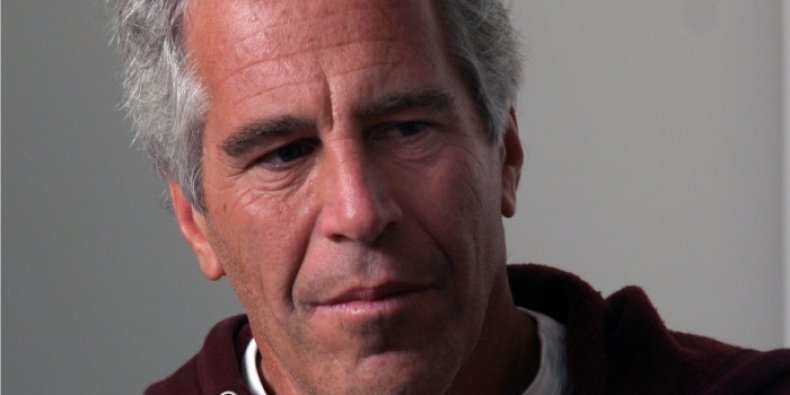 The MSNBC reporter decided to ignore Savage's remark and turned her attention to the several students that had gathered around the camera. At that point, Savage took off a sticker with Trump's face on it that he was wearing and let it fall to the ground. It's unclear if Savage truly supports the president or simply capitalized on an opportunity to share his opinion about Epstein's death.
Along with Parker's comment on MSNBC, the theory made an appearance at Saturday's football game between the University of Alabama and Louisiana State University. Among the throng of fans that got camera time during ESPN's College GameDay was a sign that said, "Epstein didn't kill himself." The theory has also appeared on the bottom of beer cans from Tactical Ops Brewery and was written on the backs of students at a Texas State University basketball game, according to New York magazine.
Neither Savage nor Ritland was present for the autopsy, but their opinion was shared by Baden, who was in the room when Sampson examined Epstein. On October 30, Baden, who was hired by Epstein's family after his death, told Fox & Friends that the neck bone injuries he saw were more consistent with homicidal strangulation than suicide.
Without additional information, Baden said, he couldn't be conclusive in his findings, but he noted that there was enough evidence that the possibility Epstein was killed should be investigated.
Questions regarding Epstein's death aren't new, and conspiracy theories began circulating online almost immediately after the news broke that he had died. In August, an Emerson College poll of 1,458 registered votes found only 33 percent were confident that his death was a suicide.
Sampson pushed back against the speculation about the manner of Epstein's death, telling the Associated Press in October that she "firmly" stood behind her findings.
If you have thoughts of suicide, confidential help is available for free at the National Suicide Prevention Lifeline. Call 1-800-273-8255. The line is available 24 hours every day.