University Allows Students to Delay Exams, Essays Over 'Racial Trauma'
Black and ethnic minority students at a leading London university can now apply for an extension on essays and exams if they report they have suffered "racial trauma", which has been added to the list of other accepted reasons, GB News reported.
Goldsmiths, University of London added the change to its deferral policy after a proposal by the students' union. Sara Bafo, president of Goldsmiths Students' Union, tweeted about the acceptance of the proposal and what the changes meant.
"The university has agreed to our proposal to incorporate 'racial trauma' as a reason to defer essays and exams for black and PoC [people of color] students, it will be done through self-certification (moving away from providing so-called evidence)," Bafo wrote.
The change comes after a study in October 2019 found 26 percent of minority students at Goldsmiths said they had experienced racism from students and staff members. An additional 43 percent reported experiencing racialized microaggressions.
In 2019, at the time of the report, 45 percent of students at Goldsmiths were from minority backgrounds. In the Universities UK's equality, diversity and inclusion report from 2020, 48 percent of students at Goldsmiths are from minority backgrounds.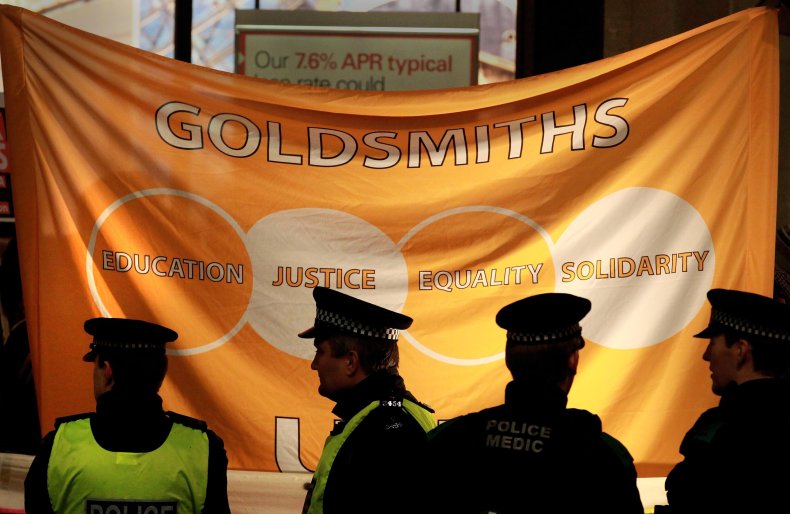 The study also found 79 percent of Black and ethnic minority students surveyed did not know where to report a hate crime at Goldsmiths. Though some students "strongly agreed" or "agreed" to having trust in the university or Students' Union to handle reports of racial hate crimes or racism, only 27 percent felt confident reporting microaggressions to the university, and 36 percent to the Students' Union.
"Throughout this report it is clear that students have continually felt disillusioned and anxious regarding the negative role that race has played on their experiences at Goldsmiths, therefore the lack of trust and confidence may relate to more broader experiences of race on campus," the study reads.
The acceptance of the proposal to include "racial trauma" as a deference reason was seen as "a step in the right direction" by the Students' Union.
Frances Corner, warden of Goldsmiths, University of London, issued a statement about the policy change.
"This change relates to our extenuating circumstances policy which enables students to ask us to take into account serious life events when assessing their progress with their studies," Corner said.
"If a student's report of extenuating circumstances is accepted, they must still complete their academic work but may, for instance, be given a longer deadline or the chance to defer an assessment for a defined period."
Students self-certify for the deferral policy, meaning they do not require outside evidence such as a doctor's note for an excused absence. Corner said self-certification is common for receiving extensions at universities.
Students must submit a detailed statement to the academic departments for consideration. Corner also noted applications for deferral are considered on a case-by-case basis.
Other reasons for deferral at Goldsmiths include medical conditions, trauma, bereavement, court attendance and caring responsibilities.