University of Arkansas Tells Students to Limit to Groups of 10 On and Off Campus or Be 'Held Accountable'
University of Arkansas students who defy restrictions against large gatherings due to COVID-19 will be "held accountable," the university's provost warned Friday.
A letter from Charles F. Robinson, the university's interim provost and vice chancellor for student and academic affairs, stated that the more than 600 active COVID-19 cases reported at the school was "too high," while urging students to take steps to reduce the number.
While the university recently began to again offer in-person classes, Robinson suggested that parties conducted off campus could be a key source of the outbreak, while vowing to penalize students that are reported to participate in the unauthorized gatherings.
"We believe that one of the largest sources of transmission among students may be off-campus social gatherings where social distancing is not observed," wrote Robinson. "We understand that students enjoy getting together to socialize, but at this time events where social distancing and mask-wearing do not occur run the risk of further spreading the disease and putting others at risk."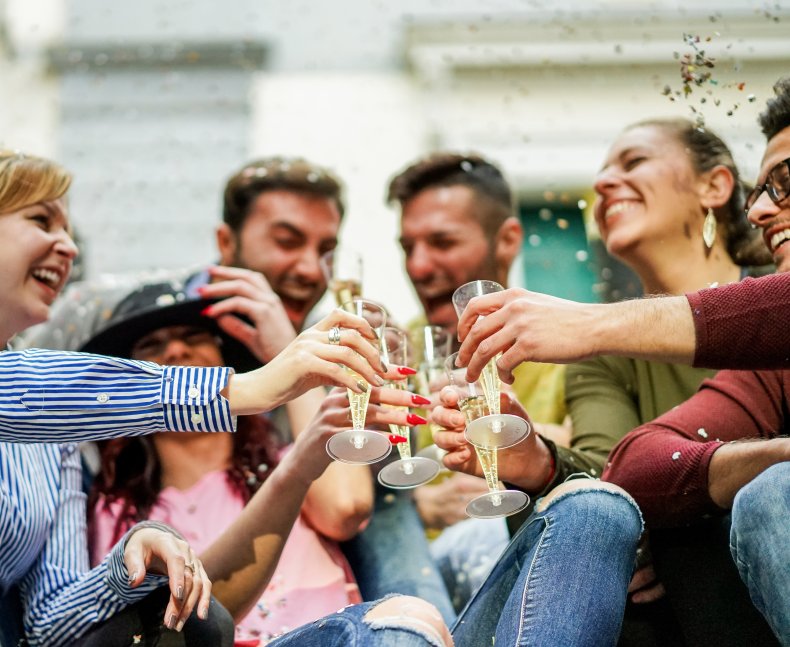 Robinson said that verified reports received by the university's Office of Student Standards and Conduct of gatherings involving 10 or more students "without very clearly maintained safety elements such as social distancing and mask-wearing" would be treated as a violation of the university's code of student life.
"Organizing and conducting such an event will be considered a serious matter and students will be held accountable," Robinson wrote. "Students must hold each other accountable for safe behavior and lead the way in modifying conduct to prevent COVID Spread."
The letter did not state what consequences defiant students might face, but did announce that on-campus events would be cancelled at the school from Saturday until September 18 due to the ongoing outbreak, although certain "official events" would still be "subject to approval on a case by case basis."
Newsweek reached out to the University of Arkansas for comment.
Universities across the country have been struggling with surging outbreaks of the virus after opening campuses to students for the fall semester.
Although most campuses have strict preventative measures in place, widespread reports indicate that students have continued to hold large social gatherings at dorms and off campus anyway, typically without masks and with little regard for social distancing.
Some universities, like the University of North Carolina, chose to again shut down campuses in response to case increases. Others managed to mostly avoid the situation by keeping campuses closed from the offset, with students continuing to take classes online instead.
There have been at least 51,000 cases of COVID-19 at over 1,000 U.S. college campuses since the pandemic began, including a minimum of 60 related deaths, according to The New York Times.