'I Will Get You Fired If You Don't Have Sex with Me': Intern Accuses Cal Football Coaches, Players of Harassment
A former sports medicine intern in the athletic department at the University of California, Berkeley, claimed she was subjected to sexual harassment by the football team's players, coaches and staff members.
In a lengthy Facebook post, California student Paige Cornelius claimed a member of the coaching staff told her, "I will get you fired if you do not have sex with me."
According to a source quoted by ESPN, the man in question was a volunteer assistant who has since left the California Golden Bears, the university's football team.
The remark was allegedly far from a solitary incident. Cornelius said she was "stared up and down" by coaches and players alike from the moment she joined the team's sports medicine squad.
Within hours of her first practice session, a number of California Golden Bears players reportedly began contacting her on Instagram and other social media platforms.
While attention from the players made her feel uncomfortable, Cornelius conceded she "expected" a similar behavior from them.
However, the harassment from members of the coaching staff was completely unexpected and a major cause of concern for the student.
"What I did not expect was the ruthless, endless, and persistent sex harassment from the coaches," she wrote.
The following summer, a new coach joined the California Golden Bears and began messaging Cornelius on Instagram. Once she blocked him, he reportedly resorted to following her home. When he caught up with her at her front door, he suggested they should go to the pool over the weekend because he thought she would "look amazing in a bikini."
The coach, Cornelius wrote on Facebook, is still employed by the team.
In another instance, a coach who had been given her social media contacts by one of the players " liked all the pictures where I was wearing a bathing suit." When Cornelius did not reply to his messages, he allegedly tried to "humiliate me in front of the players, yelling at me to do a job I was already doing ."
In her post on Facebook, Cornelius also detailed how wide receiver Jordan Duncan reportedly sent her the message "I'm going to treat you like the hoe that you are" after Cornelius had told him to leave her alone on social media.
Duncan played seven games last season, racking up 20 receptions for 267 yards through the air.
Cornelius was quoted by ESPN saying she had decided to make her story public after California Golden Bears athletic director Jim Knowlton and football coach Justin Wilcox failed to respond to her issues.
Cornelius added she has "medically withdrawn from school, seeking intensive therapy and psychiatry for the post-traumatic stress syndrome and anxiety that happened from the time I spent working for the Cal Football team."
On Wednesday, the university's athletic department said the alleged incidents had been referred to Berkeley's Office for the Prevention of Harassment and Discrimination.
"We are aware of the very disturbing public allegations made on social media," the statement read. "Allegations of sexual violence and sexual harassment by campus employees are confidential unless officials determine policy is violated, and disciplinary action has been decided."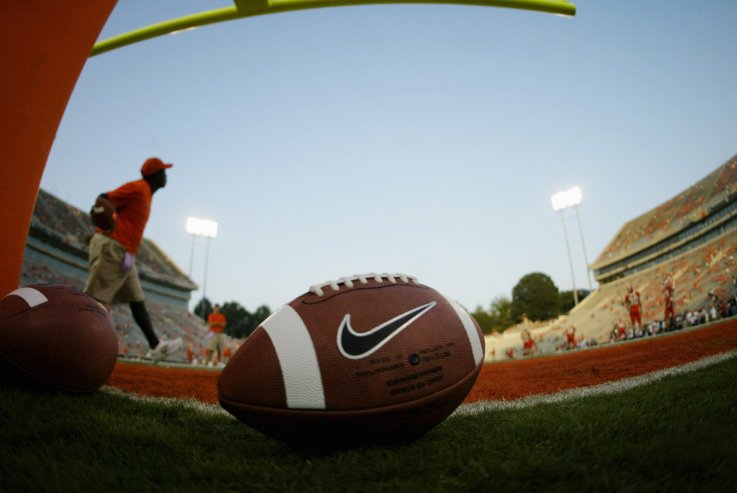 'I Will Get You Fired If You Don't Have Sex with Me': Intern Accuses Cal Football Coaches, Players of Harassment | Sports