University of California Davis Suspends Entire Baseball Team Citing Alleged Misconduct
The University of California at Davis suspended the entire varsity baseball team while the school investigates allegations of misconduct.
UC Davis Intercollegiate Athletics announced the suspension and investigation in a statement on Wednesday.
"The safety of students is of utmost importance to UC Davis," the statement read. "The University has learned of allegations of misconduct involving the varsity baseball team."
The coaching staff for the varsity baseball team at UC Davis was placed on administrative leave while the team's alleged misconduct is reviewed.
The university athletics department did not specify what the alleged misconduct involved, but instead, provided details of the investigation process.
"The UC Davis Office of Compliance & Policy is investigating these allegations, and the entire baseball program also has been placed on suspension pending the outcome of this review," the statement said.
The athletics department said it was unsure of how the investigation might affect the fall baseball schedule. Team practices and activities are up in the air until the investigation plays out, according to the department. It expects that the investigation will take a few months, with it likely concluding in the middle of the fall semester.
The statement also linked campus resources for "affected members of the campus community," including two confidential counseling centers at the Davis, California, campus.
"We are committed to conducting a thorough assessment to determine the best path forward to provide a safe and inclusive experience for all team members," the UC Davis Intercollegiate Athletics concluded.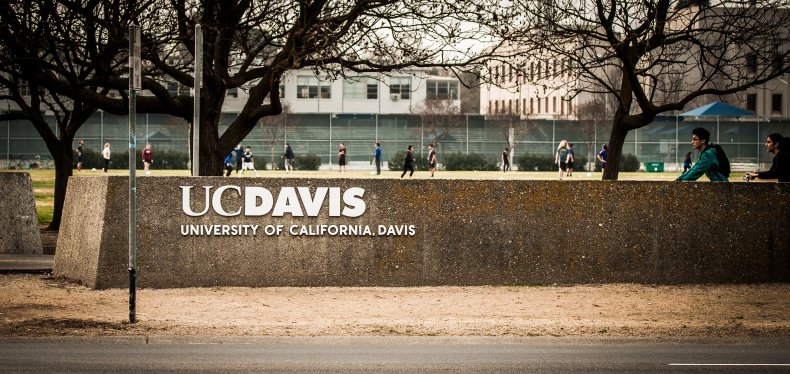 A letter was sent out to incoming "Aggies" baseball players by the athletics department to inform them of the suspension. The letter also did not specify what the allegations were but provided information for players who may decide to leave the university in light of the suspension.
"We understand that receiving this news may be difficult and upsetting," Director of Athletics Rocko DeLuca wrote to the team. "We also understand this information will lead to questions about your status as an incoming student-athlete."
DeLuca assured incoming players in the letter that university scholarships and admissions would not be affected by the department's decision to investigate and suspend the team.
Spokesperson Melissa Blouin told The Davis Enterprise the following regarding the investigation:
"The UC Davis Office of Compliance and Policy has a process for responding to allegations that protects the privacy of all parties during an investigation. While it is premature to share information about the allegations right now, we will share additional information, to the extent possible, if the allegations are substantiated."
The Southern California college team ended last the 2021 season by finishing last in the Big West Conference with 8 wins and 32 losses. The overall season record settled out at 14 wins and 43 losses.
Newsweek reached out to UC Davis Intercollegiate Athletics but did not hear back by publication time.