Southwest Airlines Employee Allegedly Confronts University Basketball Coach Over Biracial Son
University of California women's basketball coach Lindsay Gottlieb claimed she was approached by a Southwest Airlines employee who asked about her relationship with her husband and her biracial son.
In a series of tweets Sunday, Gottlieb wrote about the encounter with the employee before boarding a flight and the treatment she and her family received, KPIX 5 reported. It is unclear where Gottlieb was headed or the number of the flight.
"I'm appalled that after approx 50 times flying with my 1-year-old son ticket counter personnel told me that I had to 'prove' that he was my son despite having his passport," Gottlieb tweeted in one post, according to KPIX 5. "She said we have a different last name. My guess is because he has a different skin color."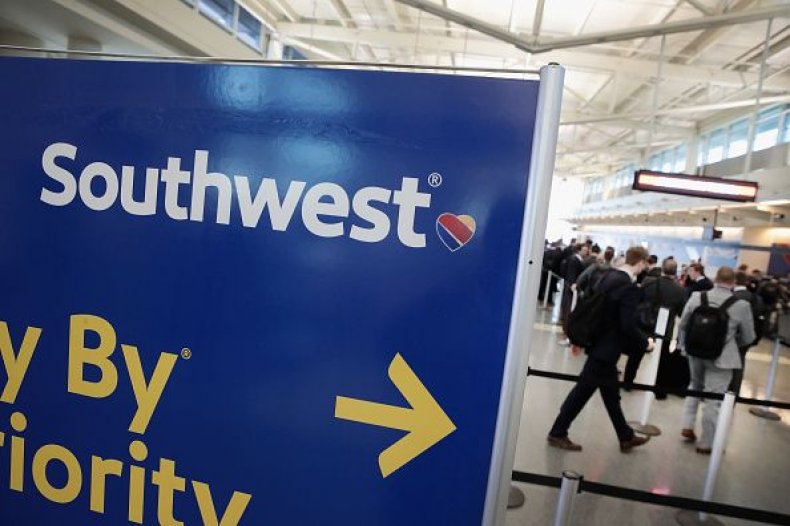 The coach tweeted that she provided her son's passport to the employee handling the tickets, but asked to see a Facebook post of the family to verify that she was his parent.
"She 1st asked for proof with a birth certificate," KPIX 5 said Gottlieb tweeted. "She then said it was a 'federal law' but asked me to prove I was the mother with a Facebook post. What?? The mother next to me said she's never been asked for proof diff last name…not shockingly, not mixed face family."
Newsweek has reached out for comment from Gottlieb but did not hear back in time for publication.
Gottlieb's Cal150 profile says she and her husband, Patrick, who is black, welcomed their first son, Jordan, in May 2017. Gottlieb told KPIX 5 that Jordan often travels with her and the Cal basketball team and they have used Southwest Airlines before.
"I do feel like as a white female, with a position of privilege, and a platform where someone is going to listen, it is my responsibility to say, hey, this happened, this isn't okay," Gottlieb told KPIX 5. "And maybe somewhere down the line, that helps my son, who is bi-racial and will be for his entire life."
In a statement to Newsweek, Southwest Airlines said they are investigating the situation and said their "employees are well regarded for their hospitality."
"We're looking into this specific interaction, and we have engaged with the Customer directly to address her concerns. Our Employees are well regarded for their Hospitality and we always strive for the best experience for anyone who entrusts us with their travel," the airline wrote in a statement.