A criminology professor at the University of North Carolina Wilmington (UNCW) who has authored a "politically incorrect" book is under fire for his controversial tweet.
The school is determining how it will address Mike Adams' tweet that compared the state of North Carolina's COVID-19 lockdown measures to being a "slave state." UNCW acknowledged the comments are protected under the First Amendment, even if they are considered "vile."
Adams posted a tweet on May 29 that stated he was having dinner with five buddies at one table in a public place, and that they felt like free men.
"This evening I ate pizza and drank beer with six guys at a six seat table top. I almost felt like a free man who was not living in the slave state of North Carolina," the professor tweeted. "Massa Cooper, let my people go!"
North Carolina's governor is Roy Cooper, a Democrat.
Students, staff and faculty at UNCW expressed their dismay at the professor's social media post. The school released a statement Saturday in response to the controversy:
"UNCW is aware of the outrage and sadness being expressed in regard to comments made by a UNCW faculty member. Hateful, hurtful language aimed at degrading others is contrary to our university values and our commitment to an environment of respect and dignity. Its appearance on any platform, including the personal platforms of anyone affiliated with UNCW, is absolutely reprehensible.
"However, no matter how upsetting and distasteful the comments may be, they are expressions of free speech and protected by the First Amendment. We review any perceived threats that are brought to our attention, and at this point, the conduct and materials at issue do not contain any evidence of a true physical threat toward any members of our community.
"That said, please know that the university's constitutional obligations and support of free expression do not lessen our disgust when those viewpoints offend or otherwise upset those who read these comments. These comments may be protected, but that is not an excuse for how vile they are. We stand firmly against these and all other expressions of hatred. We cannot and will not ignore them. The university is reviewing all options in terms of addressing the matter."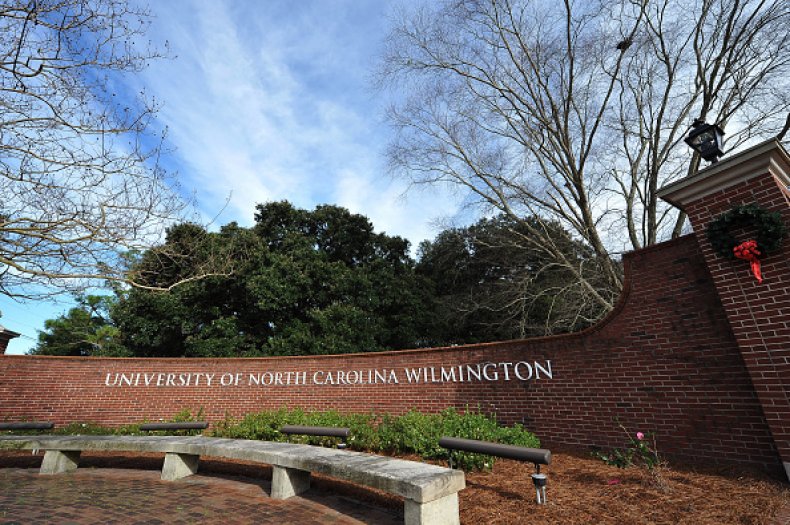 UNCW acknowledged that its response would not be satisfactory for those who thought the comments were offensive, but encouraged students and staff to continue exercising their freedoms of speech and expression.
Adams has a fairly active Twitter page with posts that called for opening his state and peaceful protests. He also described George Floyd's death "a horrible image. Seeing a black man in submission to the police just begging for the right to breathe. I hope justice is served in that case."
His posts haven't normally drawn lots of comments or reactions, with the exception of the "slave state" tweet, and another that criticized a university major study.
"Don't shut down the universities. Shut down the non essential majors. Like Women's Studies," Adams wrote on May 28.
The professor wrote a book titled Feminists Say the Darndest Things: A Politically Incorrect Professor Confronts "Womyn" on Campus, published in 2008.