Florida Fraternity Members Posted Explicit Photos of Women on Secret Facebook Page Without Consent, Lawsuit Says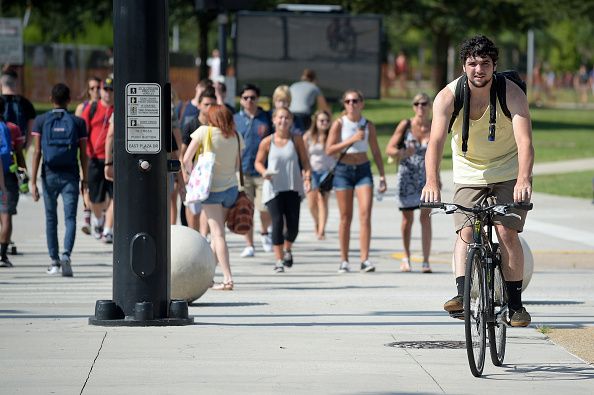 Members of a Florida fraternity posted explicit photos and videos of women on a secret Facebook page without their consent, a newly filed lawsuit states.
The lawsuit, filed on Thursday, alleged that University of Central Florida student and Delta Sigma Phi fraternity member Brandon Simpson "published intimate video and photos" to a private Facebook page called the "Dog Pound" without the consent of the victim.
"Here is the lawsuit we just filed to end this disgusting behavior," high-profile attorney Michael Avenatti wrote on Twitter alongside a Dropbox folder of the lawsuit.
This is a "form of 'revenge porn' which is widely recognized as cyber-harassment, that causes its victims significant and psychological harm," the lawsuit stated.
The victim, who was identified in the lawsuit as Kathryn Novak, alleged that UCF students and fraternity members Jacob Pelkey, Andre Perales, Jonathan Landrum and Matt Farley also posted videos and photos of their sexual encounters without the consent of their partners, according to the lawsuit.
"Members of the Delta Sigma Phi fraternity use the 'Dog Pound' page to post nude videos and post nude photos of their girlfriends and other unwitting female victims, including images depicting the young women engaged in private sexual activities," the lawsuit stated.
Novak, who lives in Arizona, sent Simpson private photos during intimate conversations, which he would also share with members of the fraternity, the lawsuit stated. According to the lawsuit, the Facebook group page "cannot be opened or searched for and is hence hidden from anyone except invited fraternity brothers."
Novak said she was in a long-distance relationship with Simpson from October 2017 to February 2018. The two would see each other a couple of times a month and would have consensual sex in Simpson's apartment. Simpson recorded Novak and him having sex in October and shared the video with members of the Delta Sigma Phi Fraternity, Novak alleged.
"More than two hundred members of the Defendant Delta Sigma Phi fraternity and University of Central Florida students ultimately received the October video, depicting plaintiff engaging in private sexual activities with Defendant Simpson," the lawsuit stated.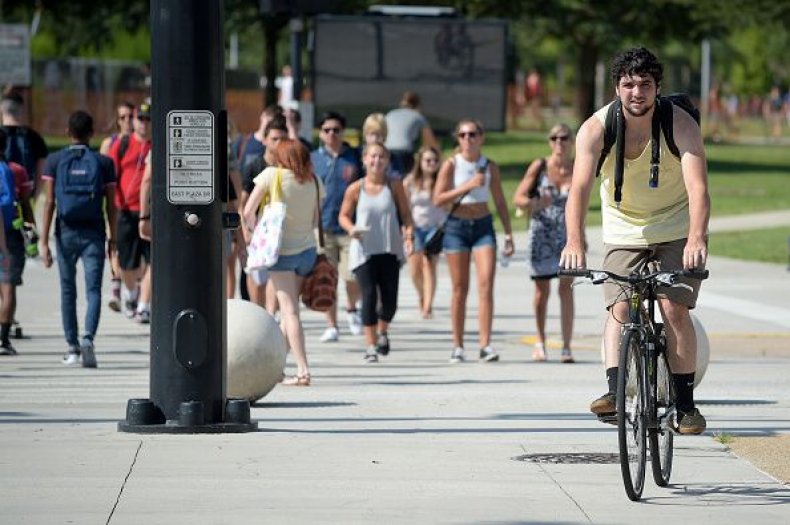 Novak was notified of the page in March 2018 by a fraternity brother. Simpson and the other fraternity members involved were alleged to have violated the University of Central Florida's Student Handbook. She is seeking $75,000 in damages, according to the lawsuit.
In a statement, the University of Central Florida said that "these allegations are contrary to our core values. Although UCF is not a party to the suit, we are gathering information." It also prompted those who might have been impacted by the case to visit LetsBeClear.ucf.edu.
The news comes after former Penn State University frat brother Ryan Burke pleaded guilty to four misdemeanor charges of hazing for the death of 19-year-old Tim Piazza, Bridgewater Courier News reported.
This story has been updated with a statement from the University of Central Florida.