The University of Chicago English Department admitted five new PhD students interested in Black Studies, offending Republican politicians and conservative pundits.
In July, the UChicago graduate program published a Faculty Statement expressing solidarity with the Black Lives Matter movement—which became the largest protest in United States history in the days and weeks following the police killing of George Floyd, a 46-year-old Black man who was killed when a Minneapolis police officer kneeled on his neck for nearly eight minutes.
"As literary scholars, we attend to the histories, atmospheres, and scenes of anti-Black racism and racial violence in the United States and across the world," the faculty statement said. "We are committed to the struggle of Black and Indigenous people, and all racialized and dispossesssed people, against inequality and brutality."
In addition to Floyd and the "thousands of others named and unnamed who have been subject to police violence," the faculty statement also invoked Breonna Taylor, an emergency medical technician shot eight times by the Louisville Metro Police Department while at home; Tony McDade, a Black transgender man killed by police in Florida; and Rayshard Brooks, a Black man fatally shot twice in the back by an Atlanta police officer.
Due to COVID restrictions, the Department was only able to accept five new PhD students out of approximately 750 applications. With admissions limited to a fraction of one percent of applications, the faculty made the decision to focus specifically on Black Studies applicants.
For their 2020-2021 graduate admissions cycle, the University of Chicago decided to admit applicants who intended to conduct studies related to "African American, African, and African diaspora literature and media, as well as in the histories of political struggle, collective action, and protest that Black, Indigenous and other racialized peoples have pursued, both here in the United States and in solidarity with international movements."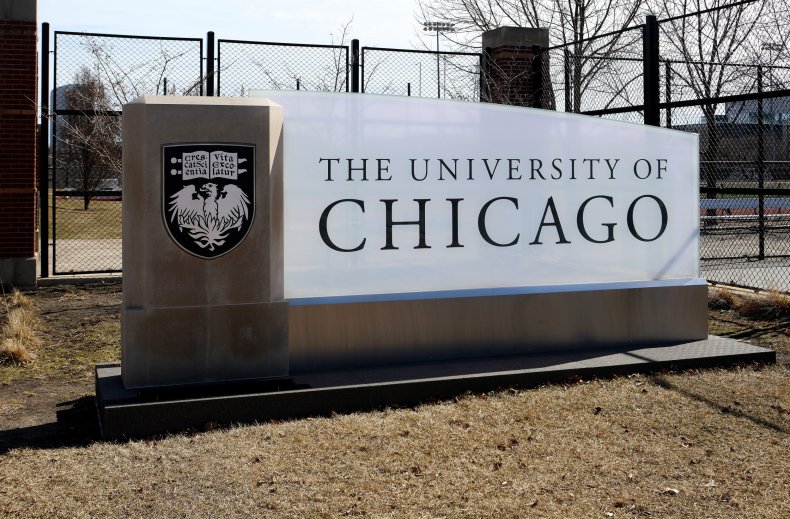 In a comment provided to Newsweek, Professor Maud Ellmann described how recent faculty hires have made Black Studies one of the "new strengths" in an already renowned English Department, which is commonly ranked as the best, or one of the best, English programs in the country.
"While some of these new faculty members have already gained international recognition for their scholarship, others are just starting their careers, and we wanted graduate students interested in Black Studies to know that they would receive the highest standard of mentorship in our program," Ellmann told Newsweek in the emailed statement. "We also wanted to produce a cohesive cohort of students working together towards compatible goals; as our website explains, Black Studies is a capacious field that allows for many different kinds of work and dialogue."
Ellmann also said in her statement that PhD students take courses across many different subjects and often change their dissertation plans and areas of study in response. "We encourage students to experiment and find their own direction under careful supervision from our faculty, all of whom take part in the admissions process," she said.
In part an expression of solidarity with an ongoing movement against police brutality against Black people in particular and systemic racism more broadly, the English Department faculty also described the decision as a response to academia's own failures.
By enrolling new scholars interested in Black Studies, UChicago is working to develop a counter-trend to, or at least an understanding of, what the faculty statement describes as "literature's capacity to normalize violence and derive pleasure from its aesthetic expression."
"English as a discipline has a long history of providing aesthetic rationalizations for colonization, exploitation, extraction, and anti-Blackness. Our discipline is responsible for developing hierarchies of cultural production that have contributed directly to social and systemic determinations of whose lives matter and why," the statement said. "There is still much to do as a discipline and as a department to build a more inclusive and equitable field for describing, studying, and teaching the relationship between aesthetics, representation, inequality, and power."
Admitting a new group of grad students in Black Studies is part of this approach, but the statement also outlined other steps the department is taking, including "hiring, mentorship, and admissions initiatives that have enriched our department with a number of Black scholars and scholars of color who are innovating in the study of the global contours of anti-Blackness and in the equally global project of Black freedom."
Republican politicians and conservative pundits took offense at the English Department decision to enroll five new students who will take scholarly advantage of university resources in a critical area of study. Texas Senator Ted Cruz posted a screenshot of the Faculty Statement and erroneously claimed the admissions choice would determine admissions for two years, instead of a single enrollment period that's already passed.
The senator went on to suggest that admitting students interested in Black Studies was tantamount to declaring William Shakespeare, Geoffrey Chaucer, John Milton, Charles Dickens and Jane Austen "not acceptable."
Except for Chaucer, every writer Cruz named have texts assigned in both graduate and undergraduate classes in the University of Chicago's 2020-2021 course catalog. Newsweek reached out to the senator for comment, but did not hear back by time for publication.
Joining Shakespeare, Milton, Dickens and Austen are graduate courses comparing literature across the Americas, exploring how Modernist writers approached interracial relations and classes teaching works by Jamaica Kincaid, V.S. Naipaul, Toni Morrison, Amiri Baraka, Claude McKay and Aimé Césaire.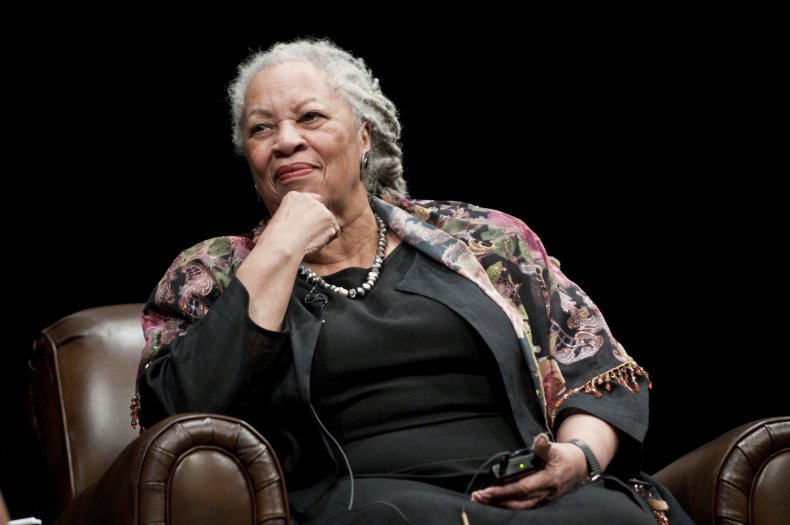 Cruz's criticisms were shared by a wide array of other pundits and publications, who alleged or implied that the decision to admit five Black Studies students amounted to indoctrination and a loss of free thought—a conservative trend stretching back to at least 1951, when the publication of God and Man at Yale: The Superstitions of "Academic Freedom" launched the career of pundit William F. Buckley.
"Far from precluding other subject-areas, the department plans to target other areas in future years," Ellmann said. "This is a practice already well-established in the sciences, and under current circumstances it makes sense for us to focus on specific fields instead of trying to cover the whole range of English studies with a minimal intake of students."