Suspect Arrested in Threat to Kill White Police Officers on University of Chicago Campus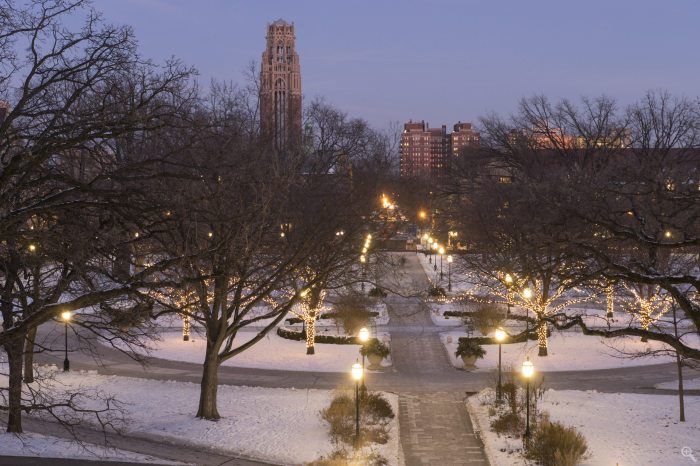 Updated | A Chicago man was charged with threatening gun violence on the University of Chicago campus, the Department of Justice announced on Monday afternoon.
The university canceled Monday classes and activities on its Hyde Park campus after the FBI alerted the school to the gun violence threat. The threat targeted the school's quad, specifying the act would be carried out at 10 a.m.
Jabari R. Dean, 21, was arrested in connection with making the threat. According to a criminal complaint, this comment was posted on social media under an email address linking back to Dean:
This is my only warning. At 10 a.m. on Monday mourning [sic] I am going to the campus quad of the University of Chiacago. I will be armed with a M-4 Carbine and 2 Desert Eagles all fully loaded. I will execute aproximately [sic] 16 white male students and or staff, which is the same number of time [sic] Mcdonald [sic] was killed. I think will die killing any number of white policemen that I can in the process. This is not a joke. I am to do my part to rid the world of the white devils. I expect you to do the same....
The post purportedly made by Dean references the video of Laquan McDonald's death. A Chicago police officer, Jason Van Dyke, was charged last week with murder in the death of McDonald in 2014. The video was released shortly after the charges were announcing, setting off protests throughout the city.
Students who live on campus were asked to stay indoors and all non-essential staff was told to stay off campus. The University of Chicago Medical Center was to remain open, however, and there were additional security measures in place to protect patients.
Dean faces a maximum sentence of five years in prison if found guilty.
Jabari Dean: Criminal complaint
This story has been updated to include new information from the Department of Justice.