University and College Union 'Deeply Sorry' Holocaust Memorial Day Email Failed to Mention Jewish Victims
A university and college trade union in the United Kingdom issued an apology after failing to include Jewish people on a circular about those who were persecuted during the Holocaust.
Holocaust Memorial Day, also called Holocaust Remembrance Day, is observed annually on January 27 and the University College Union (UCU) encouraged its members to commemorate the day. However, it drew criticism for its email, which The Jewish Chronicle published. The email offered a list of nine groups of people persecuted by Nazi Party leader Adolf Hitler.
Noticeably absent from the persecuted groups were Jewish people, although it specifically mentioned non-Jewish Poles.
On Tuesday, UCU penned a message of gratitude to everyone who contacted them about the problem with the circular. The organization wrote on Twitter that it was "deeply sorry" for the offense caused by the "incomplete version" that was originally sent out.
UCU also offered a link to an updated version of the email, which added a paragraph about how the Holocaust impacted the Jewish community in Europe. The section began with an explanation that in the years leading up to the mass murders, Nazi policies and propaganda "deliberately encouraged" divisions in German society. Aryan Germans were advised to separate themselves from their German Jewish neighbors, leading to exclusionary laws and violence.
"The systematic murder of six million Jews across Europe [began] by the separating and dehumanizing of the Jewish people," the updated email said. "The Holocaust Memorial Day Trust is asking people around the UK to stand together and take action to create a safer future."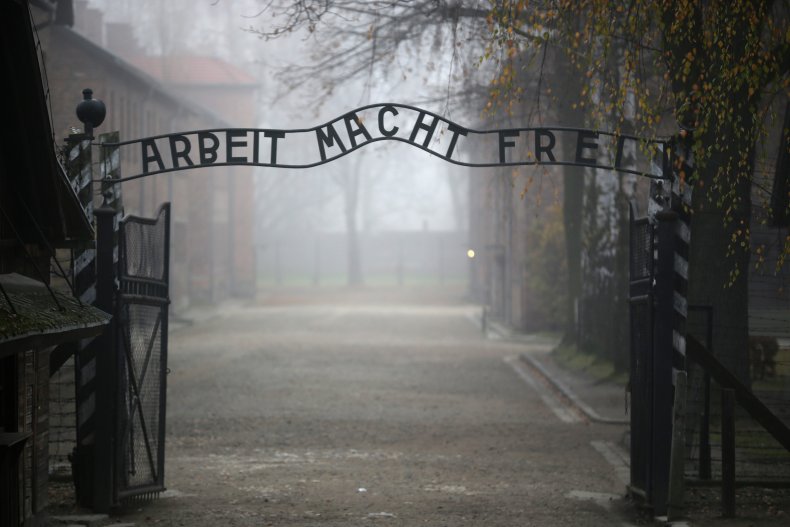 David Hirsh, a professor at the University of London and critic of the boycott Israel movement, wrote on Twitter that the point wasn't the apology. The point, Hirsh claimed, was how the omission happened in the first place.
Hirsh previously criticized the UCU for inviting journalist and author Yvonne Ridley, who accused Israel of using the Holocaust as a "trump card," to speak at last year's Holocaust Memorial Day event.
Along with non-Jewish Poles, on both the original and the updated list, UCU specifically mentioned eight other groups:
Europe's Roma and Sinti people
"asocials" which included beggars, alcoholics, drug addicts, prostitutes and pacifists
black people
disabled people - those with physical as well as mental illness
freemasons
gay and lesbian people
Jehovah's Witnesses
Trade unions, including social democrats and communists
In its updated email, UCU claimed the circular that was sent out on Friday that omitted Jewish people entirely was the result of "drafting errors."
"UCU apologizes for the offense this caused and reassures all members that it continues to fight against all forms of antisemitism, hatred and bigotry in society," the email stated.
Holocaust Memorial Day marks the liberation of Auschwitz-Birkenau, the largest concentration camp, and 2020 will be the 75th anniversary.