University in Detroit Offers Free Tuition to Every Teen in the City Graduating From High School
Beginning with this year's graduating class, Wayne State University will be offering free tuition to high school students who graduate in Detroit, Michigan.
Whether the student attends a traditional public school, private school or charter school, they are eligible for the free tuition as long as they live in the city of Detroit, reports the Detroit Free Press.
Wayne State University was founded in 1868 and is located in the heart of Detroit. It is one of six public, urban universities in the United States to have received the highest Carnegie Foundation ratings for both research intensiveness and community engagement.
The scholarship, which has been named the Heart of Detroit Tuition Pledge, was announced Wednesday by Wayne State President Roy Wilson. The event was attended by Michigan Governor Gretchen Whitmer, Detroit Mayor Mike Duggan and representatives from the Detroit Public Schools Community District.
"This initiative aligns perfectly with many of our institutional values," Wilson said in a news release. "Opportunity, accessibility and affordability are all pillars of the high quality education we provide, and the Heart of Detroit scholarship delivers on all those values."
There is no restriction on family income.
It costs a little more than $11,700 in tuition and fees per year to attend Wayne State University. This scholarship money is last-dollar-in money which means students will apply for financial aid, get what they can from the federal government in grants and add in any other financial aid they can get.
Wayne State will then cover whatever is left to pay the tuition bill.
The tuition money doesn't cover books, housing or other living expenses. Wayne State's website estimates those costs could add up to another $14,000 a year for a student living on campus.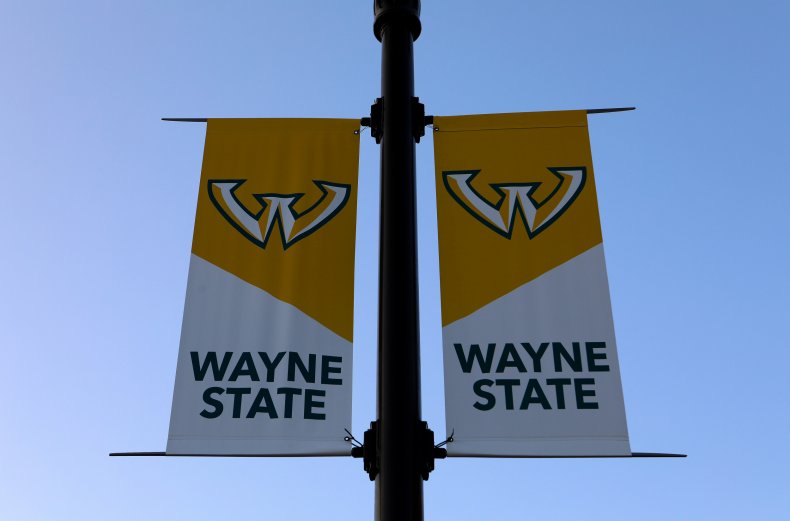 Dawn Medley, Wayne State's associate vice president for enrollment management, said Wayne State will be able to accommodate any additional students. She also said the university is prepared to help students, recognizing that many of them, especially first-generation students, "have challenges to succeed at college beyond just cost of attendance."
Wayne State's mission is to create and advance knowledge, prepare a diverse student body to thrive, and positively impact local and global communities.
"Every Michigander deserves an affordable post-secondary education, and Wayne State has been a tremendous leader on this issue," the governor said in a statement.
"Earlier this year, I announced a statewide goal of reaching 60 percent of Michiganders with a post-secondary degree or certificate by 2030, and the Heart of Detroit Scholarship will bring us one step closer to meeting that goal. I'm eager to work with leaders like Mayor Duggan, President Wilson, and anyone else who wants to bring down the cost of a college education for everyone in Michigan."