Is This the Most Unfair Campus Rape Investigation Ever?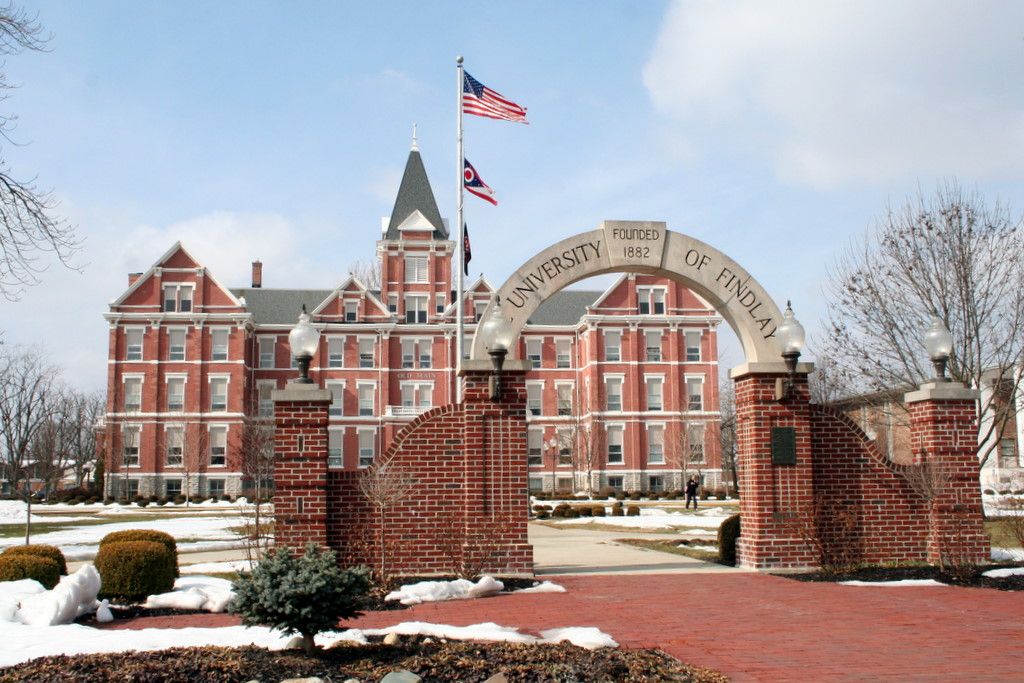 This article first appeared on Reason.com.
Two black athletes have sued a private college in Ohio, the University of Findlay, for expelling them without even a semblance of due process after they were accused of rape by a white female student.
The lawsuit, filed by Justin Brown and Alphonso Baity, characterizes Findlay's investigation of the dispute—which was completed in just 24 hours—as a "sham."
The university failed to interview witnesses who would have corroborated Brown and Baity's accounts, threatened other witnesses for failing to back up the accuser and, most damningly, ignored considerable evidence that the accuser did not merely consent to sex—she bragged about it later, according to the lawsuit.
While these kinds of lawsuits often raise the specter of gender bias against male students, Brown and Baity's lawsuit explicitly alleges racial bias. Indeed, this case may represent the most egregious violation of campus due process I have ever heard of. From the lawsuit, courtesy of KC Johnson:
Most troubling, the conduct of the University of Findlay's representatives was intentionally and inherently discriminatory because of Plaintiffs' race, ethnicities and gender. As explained in detail below, the University of Findlay has a history of discriminating against African American males in allegations of sexual assault by Caucasian females.
Here's what happened: Brown and Baity were friends and sexual partners of the accuser, a white female identified as "M.K." On the night of September 21, 2014, M.K. had sex with them—separately, and while they were in the same room—in the house the two men shared with two other black male students.
According to the lawsuit, the housemates were present in the common area and could hear some of the sexual activities. At least two other white female students were also present. All agreed that M.K. consented to sex, and could at times hear her consenting to sex. Brown and Baity maintain that M.K. was not just a willing participant but the prime initiator of their various encounters that night.
M.K. went home the next morning and bore neither of the alleged perpetrators any ill will. According to the lawsuit, she explicitly told another student (J.F) that the sex was consensual—the lawsuit describes her as "bragging" about it. She also bragged about the encounter to a white female who lived on her floor.
Ten days after the encounter, M.K. filed a sexual assault claim with the university.
Findlay administrators interviewed Brown and Baity—without telling them the specific nature of the charges against them—but did not speak to their black housemates because they merely presumed these men would defend their friends.
Administrators did speak with the white women who were present (an example of racial discrimination, according to the lawsuit), and then, spectacularly, punished them when they disputed M.K.'s version of events. One of the women lost her work-study job, and the other was threatened with expulsion, according to the lawsuit.
No one agreed with M.K.'s claims except M.K. herself. On the contrary, all relevant witnesses sided with Brown and Baity. They were expelled 24 hours after M.K. filed the claim. There was no hearing, just a letter in the mail.
That wasn't all. A few hours after they notified Brown and Baity of their expulsions, Findlay administrators sent an email to campus that "specifically identified Browning and Baity, falsely stated that they sexually assaulted a female student, and indicated that Plaintiffs were expelled from the University as a result of this conduct."
M.K.'s white female neighbor, who had heard her refer to the encounter as consensual, tried to speak up but was rebuffed by her residential adviser. The male friend who had also overheard bragging emailed officials to inform them. These appeals fell on deaf ears.
Findlay maintains that it did nothing wrong, and is prepared to "vigorously defend" its adjudication process.
"The university conducted this process with integrity and fairness," spokesperson Joy Shaw told The Washington Examiner.
Keep in mind that the lawsuit is only one side of the story—Findlay may dispute the details. But it's hard—impossible?—to imagine how. Assuming the lawsuit does not misrepresent the accounts of more than half a dozen people of all races and genders, there is not one shred of evidence to support M.K.'s claim, and mountains of it to support Brown and Baity's.
"I've read and reported on numerous lawsuits by accused students—and every one has been stunning," wrote The Washington Examiner 's Ashe Schow. "So you'll have to believe me when I say this one is the most incredible I have ever seen."
I agree.
Brown and Baity are suing Findlay on counts of racial discrimination, gender discrimination, abridgment of due process and breach of contract.
It will be interesting to see if the racial discrimination aspect gets much traction in the media. Some due process advocates who follow these cases, including Harvard University Law Professor Jeannie Suk, believe black male students are more likely to be falsely accused of sexual assault. The two high-profile accusations of sexual assault in The Hunting Ground film were made against black students Brandon Winston and Jameis Winston (no relation).
And yet, as Samantha Harris of the Foundation for Individual Rights in Education reminded me on Twitter, The Hunting Ground filmmakers have maintained that critics of their perspective (like me) are actually just defending "dominant white male power." It's sure funny how that works.
Robby Soave is a staff editor at Reason.com.