University of Florida To Pay Conservative Student Group $66,000 To Settle Free Speech Suit
After a conservative student organization claimed the University of Florida violated its free speech rights, the school agreed to settle the lawsuit for $66,000.
On Thursday, the Young America's Foundation (YAF), a conservative youth organization, announced the settlement, which was reached about seven months after the lawsuit was filed. In addition to the financial agreement with the Young American's Foundation, the organization's high school and college chapter affiliate, the university would also change its policy to ensure campus organizations had equal access to resources.
Campuses across the country have faced pushback from conservative students who claimed they were treated differently than their liberal peers and the issue was elevated to the White House. Along with President Donald Trump, who signed an executive order mandating colleges uphold free speech, Vice President Mike Pence recently applauded YAF's efforts to hold college's accountable.
On Wednesday, at YAF's annual conference, Pence credited the organization for successfully fighting for policy changes at the University of California, Berkeley. Due to Trump's administration and YAF's leadership and support, Pence said: "Freedom is winning on campuses all across America."
University of Florida YAF chairman Sarah Long said in a statement that the settlement was a "great victory" for every student at the public Gainesville, Florida, university.
"The University of Florida should be a marketplace of ideas where students can decide for themselves which ideas have merit. Moving forward, our chapter is excited to host leading conservative speakers on campus," Long added.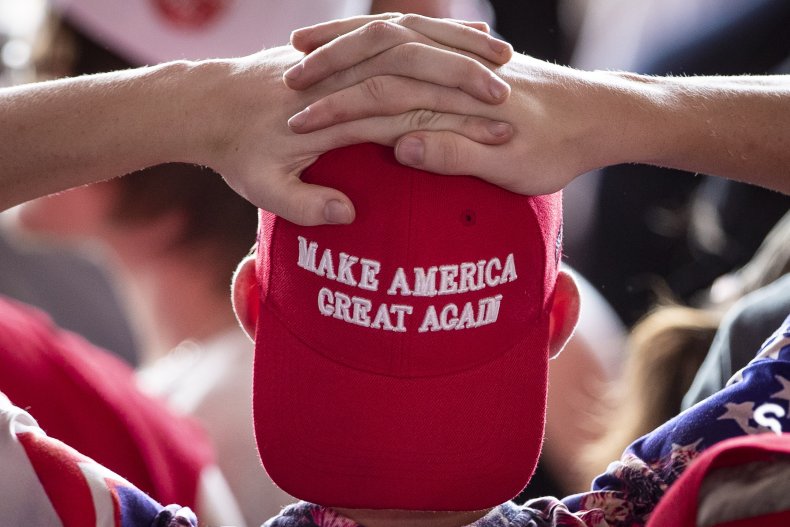 Long was one of two students who jointly filed the lawsuit, which claimed the school discriminated against the student group by denying them funding. After the group's application to become a budgeted student organization was reject, it applied for funding to host author Andrew Klavan and National Rifle Association Dana Loesch through a special request.
Their request was denied, requiring them to cancel the event with Loesch and pay out of pocket for Klavan to come to the school. The system of deciding which organizations receive funding was not viewpoint neutral, according to the lawsuit, and, since students all paid fees to contribute to student funding, it violated students' First and Fourteenth Amendment rights.
"UF's old policy stifled student expression and censored conservative ideas on campus," YAF's spokesman Spencer Brown said in a statement. "YAF is immensely proud of its students, nationwide, who continue to fearlessly advocate for liberty on campus."
University of Florida's policy was revised to require the approval of all requests that meet viewpoint-neutral criteria, save in the case of budget constraints. If requests exceed the budget, funding will be issued on a first-come, first-served basis.
"UF and YAF have reached a mutually agreeable resolution of the lawsuit after determining it was in the interests of both parties to do so," a University of Florida spokesperson told Newsweek.
Caleb Dalton, legal counsel for the Alliance Defending Freedom, credited the university for realizing the policy errors and correcting them. In a statement, Dalton said students shouldn't have to file a lawsuit to have their rights upheld, but expressed gratitude that the school quickly suspended the policy and worked closely with the plaintiffs to remedy the situation.