Speech by Alt-Right Leader Richard Spencer Forces University of Florida to Pay $500K for Security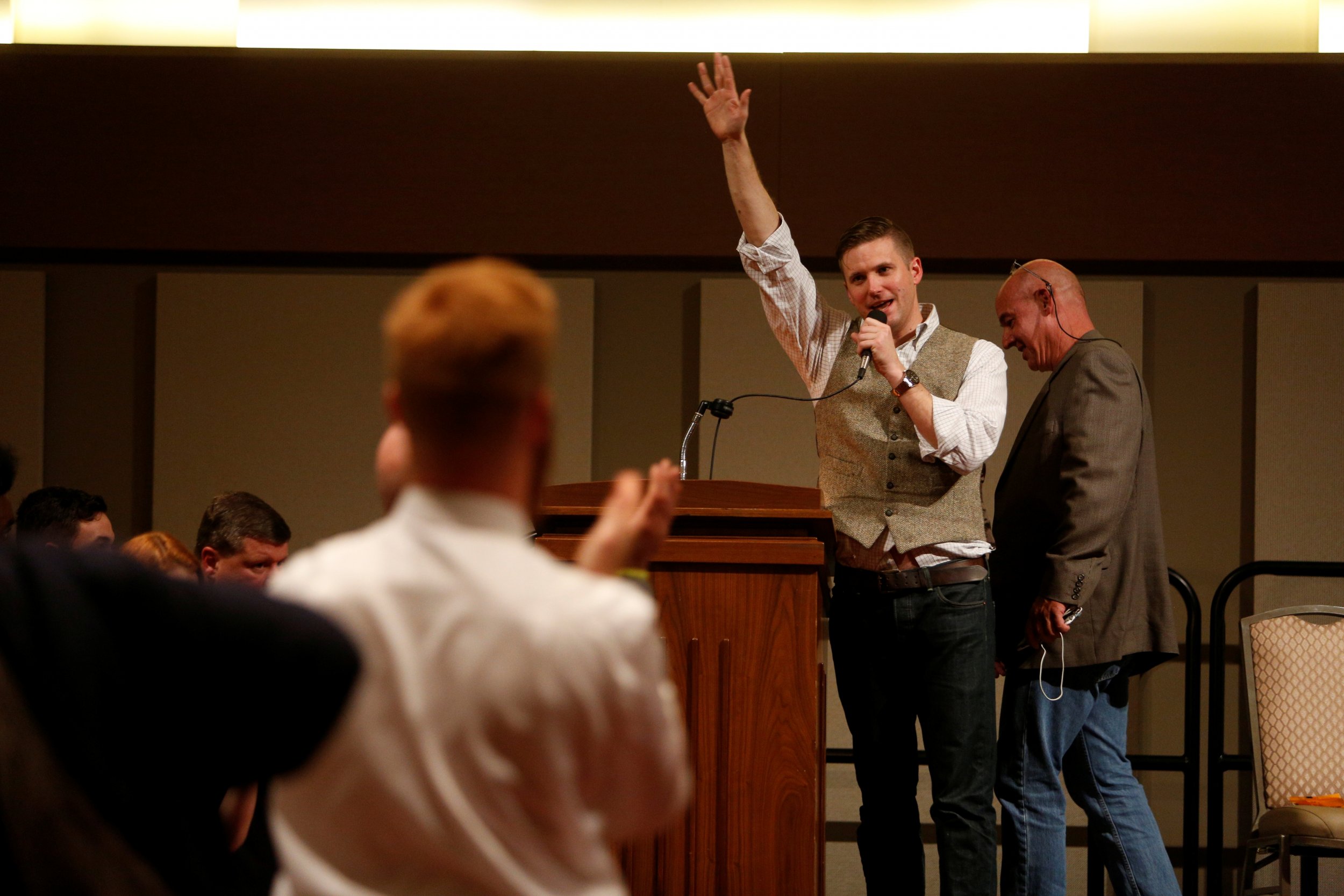 The University of Florida will spend more than $500,000 after white nationalist Richard Spencer rented an on-campus venue for a speech later this month—and the school is not happy about it.
"No one at the University of Florida invited Richard Spencer," said university spokeswoman Janine Sikes, referring to the neo-Nazi who was one of the organizers of the bloody Unite the Right rally in Charlottesville, Virginia, last month. "No one at UF is sponsoring this event. The racist ideas espoused by ... this individual conflict with the values of this institution."
Spencer had hoped to speak at the university in the immediate aftermath of Charlottesville, where thousands of far-right activists marched with torches, guns and Nazi and Confederate flags. But the school blocked him, citing threats of violence.
After Spencer threatened to sue, the school relented; his event is set for Oct. 19. As a result, the school says it will spend spend more than $500,000 on security at the campus and throughout the city of Gainesville, Florida, while Spencer will pay $10,500 to rent the venue and for security inside the facility.
His free speech rights prevent the school from charging him more.
First Amendment experts at the university told the Orlando Sentinel the school would have lost a lawsuit if it continued to prevent Spencer from speaking. After Auburn University, in Alabama, denied an event by Spencer, a federal judge ruled it unconstitutional.
The judge said the school couldn't discriminate "on the basis of message" under the First Amendment, federal court documents show.
Unable to ban the speech, the University of Florida is instead banning a number of items from the event, including guns, torches, flagpoles, megaphones and even backpacks, in hopes of keeping the event safe. It also created a security plan with local, state and federal law enforcement.
A separate event "promoting dialogue, education and embracing difference and unity" is planned to start the same time at Spencer's event, the university said.
Other events hosted by the neo-Nazi have caused problems, including in Auburn, where protests erupted and several people were arrested.