University of Georgia Green Lights $100,000 for Research on School's Ties to Slavery
With $100,000 to work with, faculty members at the University of Georgia will dive deeper into the role slavery played in the school's history.
This isn't the first time the University of Georgia explored ways to acknowledge the darker parts of its story and elevate the contributions of those who helped make the school it was today. Its most recent initiative will focus on the role of slavery between the university's founding in 1785 until the end of the Civil War in 1865.
Several southern universities and colleges have been tasked with finding a way to properly acknowledge their past involvement with slavery. For some schools, such as the University of Virginia, that path forward included erecting a memorial to enslaved people. For students at Georgetown University, it was time to pay reparations.
On Wednesday, the Office of the Vice President for Research asked faculty members who were interested in conducting research to submit proposals. The goal of the project was to develop a "definitive, publishable" history on the role slavery played during the university's early years.
"Gaining a scholarly understanding of the role of slavery in the early years of the University of Georgia will be invaluable to the entire community," Michelle Cook, vice provost for diversity and inclusion and strategic university initiatives, said. "This history, like all of our known history, will allow us to recognize those who came before us. It is a critically important aspect of our institutional history."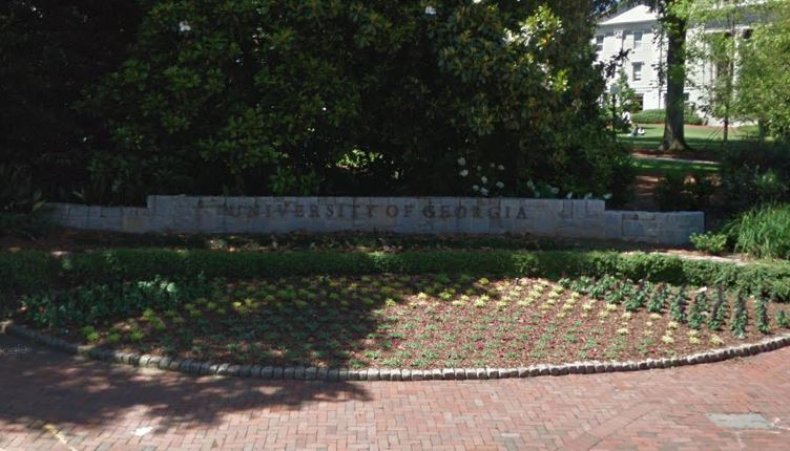 The announcement came a few months after the university released a report about Baldwin Hall, which previously served as a burial ground for individuals who were likely slaves or former slaves. David Lee, vice president for research, credited the over 800-page report with showing that further research was needed.
The school encouraged graduate and undergraduate student researchers to participate and Lee said he hoped the experience would pull faculty and students from several disciplines.
The University of Georgia's mission is "to teach, to serve and to inquire into the nature of things." The newest research initiative, President Jere W. Morehead said, reflected the school's mission.
"The new scholarship that results will document the contributions of slaves and recognize the role these individuals played in the history of the University of Georgia," Morehead said.
The school allocated $100,000 in private discretionary funds from the Office of the President to sponsor the research, which, should be completed by June 30, 2021.
Newsweek reached out to the University of Georgia but did not receive a response in time for publication.
Along with conducting research on Baldwin Hall's land, the University of Georgia dedicated a memorial to honor the remains of those who were buried on campus. An inscription on the memorial acknowledged the "contributions of these and other enslaved individuals and honors their legacy."