Smoking Ban Fans Flames Amongst Students on Georgia's Public Campuses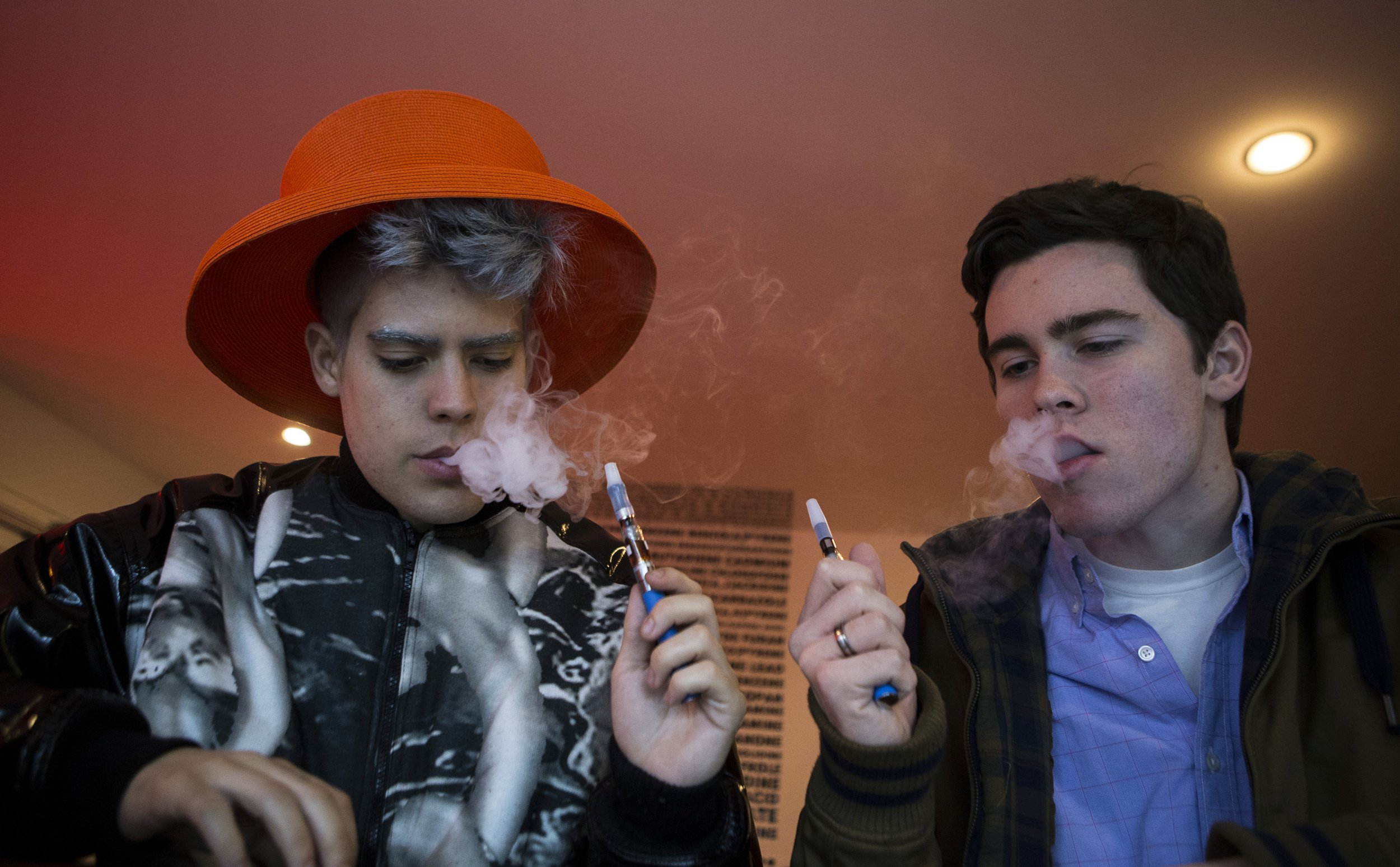 Georgia hopes to "clear the air" on its public school campuses with a smoking and tobacco ban that goes into effect Wednesday. But students are sending up mixed signals from campus about the move.
"If you wanna smoke, thats your choice," Alexis Victor, a University of Georgia (UGA) student, wrote in support of the ban in a Facebook comment. "But it's just more awesome when I can walk around campus, where I'm required to be everyday cause I pay good money to go here, and not have to deal with cancerous chemicals in the beautiful Georgia air."
"Give us liberty or give us death. It may be that the former hastens the latter, but that does not diminish its importance," wrote the editors of The Arch Conservative, a UGA student publication, when the Board of Regents put the smoking ban on the agenda last spring.
The Arch Conservative organized a "Smoking Prohibition Protest" on Tuesday to protest what it calls a "a misguided and heavy-handed policy." The publication's editor-at-large Blake Seitz, who only rarely smokes a tobacco pipe, says the policy infringes on personal freedom. Protesters were able to gather 160 signatures during the protest Tuesday on a petition asking the board to revisit the ban, he tells Newsweek.
When the ban goes into effect on the the 31 colleges and universities that make up the University System of Georgia (USG), students will be joining hundreds of campuses across the country that have already instituted rules to try to make campuses "100 percent smoke-free," according to Americans for Nonsmokers' Rights, a national lobbying organization. The number has grown to 1,478 in 2014, compared to 446 in October 2010.
"Our aim with this policy is to preserve and improve the health, comfort and environment of employees and any persons occupying USG facilities," Marion Frederick, vice chancellor for Human Resources, said in a March press release from the USG.
The USG's Board of Regents voted in March to prohibit any form of tobacco from being used on any property owned or leased by the state's university system, according to the release. Though several public colleges and universities in Georgia had already enacted similar rules on their own, Sonja Roberts, a spokeswoman for the USG, tells Newsweek, the new policy will encompass the entire system.
The ban included cigars, pipes, clove cigarettes, e-cigarettes, all forms of smokeless tobacco, and any device that uses tobacco, such as a hookah, according to UGA's "Let's Clear the Air" campaign website. Every nook and cranny of each campus will be off limits, including all building, recreational areas, sidewalks, parking lots, athletics facilities and university vehicles.
Critics of the campaign contend that the previous ban on smoking within 35 feet of campus buildings was sufficient to address secondhand smoking concerns, according to Arch Conservative publisher Elizabeth Ridgeway She also wrote that the inclusion of e-cigarettes and chewing tobacco use didn't fall under the argument of preventing harm to bystanders.
"This is about behavior modification," Regent Larry Ellis told the Athens Banner-Herald in January.
A third of adults in the U.S. ages 18 to 25 smoked cigarettes in 2012, according to a report released by the U.S. Surgeon General in 2014.
No matter which side of the debate students fall on in theory, many agree that the new policy may not change much in practice. The Board of Regents decision left enforcement up to the individual institutions, according to the release. Schools should deal with violations "under the Student Code of Conduct or campus human resources policies," the board advised. Visitors who don't comply could be asked to leave.
"We're taking the approach of a positive educational campaign, not an enforcement campaign," Thomas H. Jackson Jr., a spokesman for UGA, told The New York Times.
One school in the system, Kennesaw State University, will start with an "enforcement with a smile" policy during the fall semester—approaching violators to remind them of the ban—according to the Marietta Daily Journal. "Full enforcement"—tracking offenses and issuing violation letters—begins in January.
Some say existing bans, like one at Georgia Tech, have not been effective in practice.
"I personally still see people being in their normal squares smoking outside classroom buildings," Hardika Dhir, a sophomore at Georgia Tech, recently told Technique, a student-run newspaper. "The signs are just there, and no one reads them or chooses to listen to them."