University of Hawaii Students Warned About Possible North Korea Nuclear Attack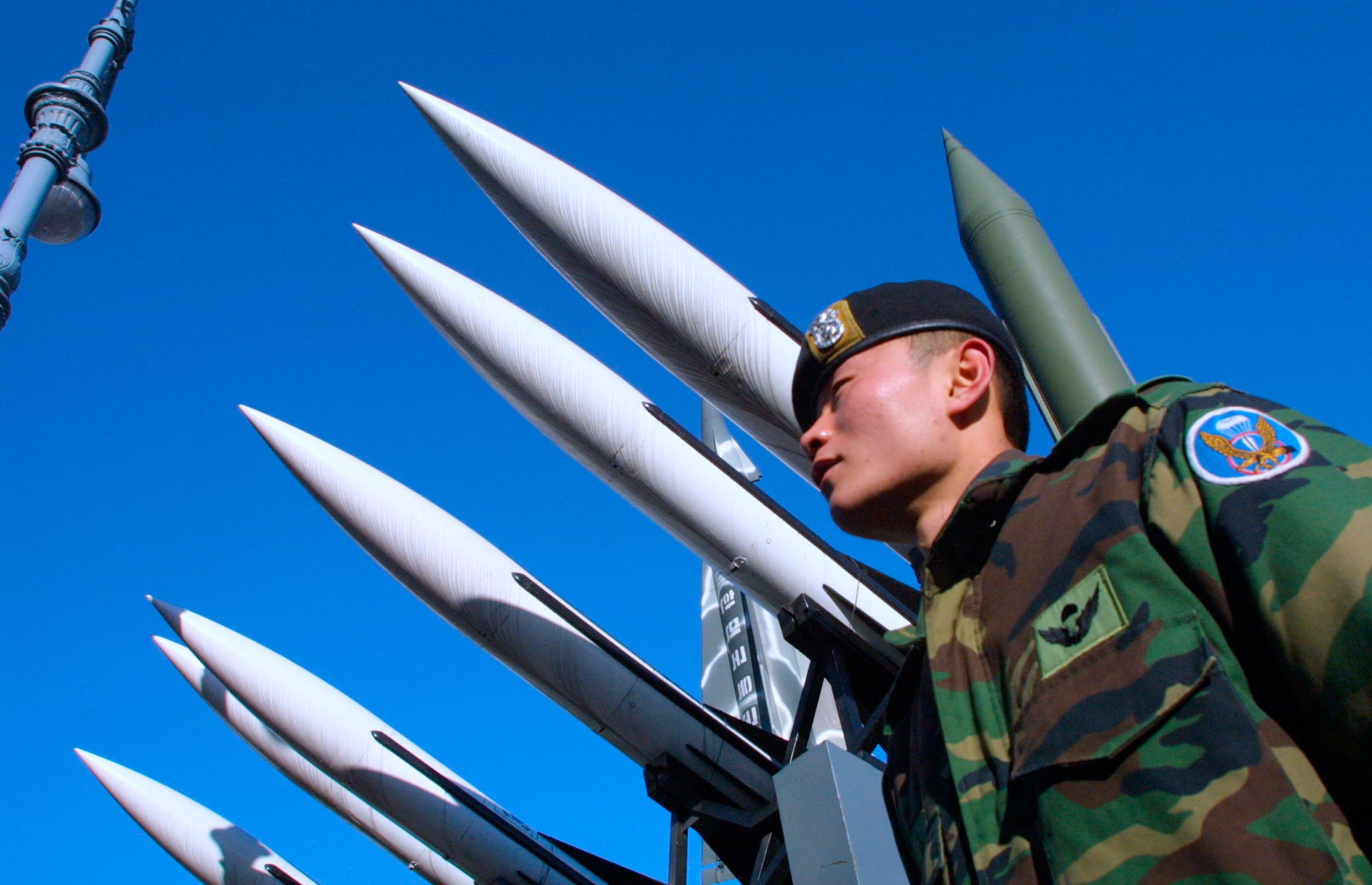 Updated | Trouble in paradise? University of Hawaii administrators have warned all students to be ready for a nuclear attack from North Korea, sending out a campus-wide email Monday explaining what to do if Kim Jong Un launches an attack.
"In light of concerns about North Korea missile tests, state and federal agencies are providing information about nuclear threats and what to do in the unlikely event of a nuclear attack and radiation emergency," the email read, according to Hawaii News Now.
The message, titled "In the event of a nuclear attack," went on to explain that, during an assault, the university's 10 campuses will largely follow directions from state emergency management officials. It said missile sirens will go off, and students will be asked to shelter in place. It then linked to a Hawaii Department of Defense presentation about the North Korea threat.
Monday's email inspired a variety of reactions from University of Hawaii students, alumni and community members. One Twitter user posted a screenshot of the message and the caption, "I'm going to die," while another erred on the reckless side: "putting this in my spam folder to avoid dwelling on it no bad mojo or news in MY UH email." Several posted panicky GIFs.
Even lecturers spoke out, with law professor Diane Desierto tweeting "So much for working in paradise..." and entomology teacher Helen Spafford writing, "living on the edge."
Late Tuesday, university spokesman Dan Meisenzahl emailed Newsweek to say he took the blame for the message and apologized for "any needless concern it may have caused." Meisenzahl said the messaging was standard—the school sends out similar alerts for volcanic eruptions, tsunamis, hurricanes and such—but the email subject line was ill-advised.
The university has been getting inquiries from campus community members about a possible strike for a few months. It just wanted to communicate to its staff and students that, in an emergency, the state and federal governments are in charge.
"We also wanted to provide the best information that is currently out there," Meisenzahl wrote.
The university isn't the only school worrying about a possible attack. In August, emergency management authorities told Hawaii education officials they should start holding nuclear drills in kindergarten through 12th-grade classrooms, according to the Hawaii Tribune-Herald.
"In the same way schools conduct fire drills and tsunami drills, there's another one that will be added to the tool kit, and that's preparedness drills as well," state Defense Department spokesman Lt. Col. Charles Anthony told the Tribune-Herald.
Meanwhile, some of Hawaii's education leaders have raised concerns that public schools might not be able to stockpile the supplies needed to survive a possible nuclear attack. Authorities recommend people acquire and store two weeks' worth of food and water, but Dann Carlson, with the local Education Department, told Hawaii News Now that not all schools have the budget to do so.
"This would come out of general funds," Carlson added. "There are a lot of competing interests for general funds."
Though lawmakers have repeatedly stressed that the probability of a nuclear attack on the Aloha State is low, locals' concerns aren't unfounded. President Donald Trump has been trading barbs with Pyongyang for weeks—last month he tweeted "they won't be around much longer!"—and experts have said a missile from North Korea could reach Hawaii in about 20 minutes, killing hundreds of thousands.
This story has been updated to include comments from the University of Hawaii.