Days Before Graduation, University of Illinois Senior Arrested for Allegedly Sexually Assaulting Student at Fraternity Two Years Prior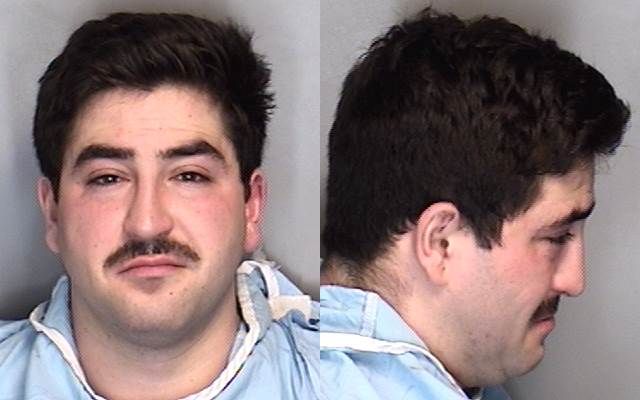 Days before he was set to graduate college, a University of Illinois senior was arrested and charged with sexual assault, stemming from an incident that allegedly happened nearly two years prior.
Atilcan Malak, 22, was booked into the Champaign County, Illinois, jail on Wednesday, according to records from the sheriff's office. His bail was set at $250,000 and records indicated he has not been released. Malak was charged with criminal sexual assault and has a pre-trial hearing scheduled for July 2.
On August 24, 2017, Malak allegedly committed a sexual act with a woman who was unable to consent at the Acacia fraternity, according to the News-Gazette. Acacia is a social fraternity and has a chapter house at the University of Illinois in Champaign, a college town located about two hours west of Indianapolis and a few hours south of Chicago.
Newsweek reached out to both the University of Illinois and Acacia fraternity but did not receive a response in time for publication.
At Acacia fraternity on the night of the alleged incident, the woman, who is also currently 22 years old, had been drinking and reported it to the police, according to the News-Gazette. However, Illinois State Attorney Julia Rietz told the News-Gazette that the victim chose not to pursue charges at the time.
An additional police investigation occurred in the interim, and ultimately led police to seek an arrest warrant, which Judge John Kennedy issued on Tuesday. Malak acknowledged that the victim, who was not named, was in the fraternity house on that night, but denied that he had sex with her, according to the News-Gazette.
Criminal sexual assault, as defined by Illinois statutes, occurs if the person uses force or the threat of force or knows the victim is unable to give consent or understand the nature of the act. A Class 1 Felony, criminal sexual assault is punishable by up to 15 years in prison.
Assistant Public Defender Dave Appleman told Kennedy during the Wednesday arraignment that after graduation on Saturday, Malak was supposed to start a job in Dallas, according to the News-Gazette. However, Assistant State Attorney Matt Banach claimed Malak was set to travel to Turkey, therefore making him a flight risk.
The conversation of sexual misconduct on college campuses often leads to a discussion about fraternities. In May, two fraternities at Swarthmore College, a private liberal arts school in Pennsylvania, disbanded after sexual assault allegations prompted protests. Months earlier, in February, three Yale University students sued the university and nine fraternities to make fraternities co-ed, saying the gender-segregated system creates a problematic sexual culture.