A new Chick-fil-A in the University of Kansas student union has prompted outcry from faculty who see the addition as harmful.
In an open letter, members of the school's Sexuality and Gender Diversity Faculty and Staff Council expressed their "extreme frustration" with the restaurant chain being moved from a basement to a more prominent location on campus and said it sent a dangerous message to students, Fox News reported.
Chick-fil-A has come under fire in recent years because of comments made by its conservative Christian president, Dan Cathy, against same-sex marriage. Critics say the company has funded anti-LGBTQ initiatives.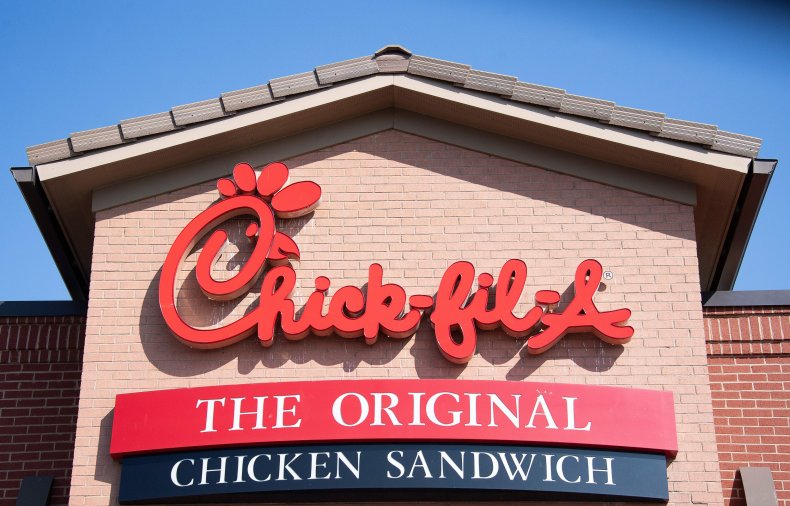 The faculty letter accuses the company of discrimination toward the LGBTQ community. It argues that the highly visible Chick-fil-A on campus could harm the "physical, emotional, and mental well being of marginalized and LGBTQ people."
"While we recognize that contractual obligations did not allow the complete removal of the brand from campus, we are outraged that they have been allowed to move from the Wescoe Underground to a new, bigger, more central location on the University of Kansas campus," the council wrote.
The school has also committed to a "Chick-fil-A coin toss" at KU home football games, which the council opposes. The council asked the university limit the visibility of the restaurant and brand as much as possible.
"We beseech you to rectify this situation immediately, promoting inclusion and equity instead of hatred and intolerance," the council wrote. "At the very least, we demand a guarantee from the Chancellor, KU Athletics, and the Provost that these contracts will not be renewed once expired. We also insist that KU make the process by which it chooses its on-campus vendors more transparent, principled, and inclusive of representatives of the larger KU community."
This isn't the first time university activists have spoken out against Chick-fil-A. Both California Polytechnic State University and Trinity University have seen a push for the chain to be removed from their campuses, Newsweek reported in May.
Chick-fil-A has even been barred from the San Antonio, Texas, airport, although supporters of the company have attempted to fight the ban, which they believe is discriminatory in itself.