The Reality of University Without the Normal Parties, Classes or Friends
While COVID-19 has impacted everyone, for those students receiving results and looking to head to university, its consequences could last for a lifetime.
On Thursday, college students across England will find out their A-level results and if they have secured a place at their chosen universities.
The difference this year is that no exams have been taken, no papers marked and students are relying on predictions and assessments done by teachers.
What will happen to their grades when they are decided not by their own work and effort in exams but by a computer algorithm looking at their school performance and postcode?
And is there any point in going into higher education when there will be fewer classes, fewer opportunities to meet new people and social distancing guidelines will almost certainly remain in place?
"I'm absolutely terrified," student Megan Cook, who hopes to study English Literature at the University of Durham, tells Newsweek.
"My school wasn't a particularly good school but I worked really hard to apply to the universities I applied to and get the good predicted grades and get good mock grades and now that doesn't mean anything. It's just an algorithm predicting whether or not I'm going to get into a good university."
U.K. Secretary of State for Education Gavin Williamson and Ofqual, the exams regulator, say that this year's A-level and GCSE results will be calculated by combining teachers' estimated grades for individual pupils with a statistical model based on the school's past results after schools and colleges shut in a bid to stop the spread of COVID-19.
Social mobility charity The Sutton Trust has warned that if A-level and GCSE results are based on predicted grades and assessments, it will be the most disadvantaged students that suffer.
High-attaining disadvantaged students that are more likely to have their grades under predicted than their richer counterparts, its report found.
According to research published in 2011 by the Department for Business, Innovation and Skills, black applicants had the lowest predicted grade accuracy, with only 39.1 percent of predicted grades accurate, while their white counterparts had the highest, at 53 percent.
Last week's results from Scotland already show that students from poorer backgrounds were marked down heavily, something the First Minister of Scotland Nicola Sturgeon apologized for and said would be fixed.
Ofqual has said that schools in England can appeal results if they believe their students have been penalised unfairly and if results do not reflect improvements made by the school.
Sir Peter Lampl, chairman of the Sutton Trust, told Newsweek: "It's clear that the pandemic and this year's grading process will adversely affect disadvantaged students in comparison to their better off peers. Given last week's results in Scotland, a concerted effort must be made by schools, the government, and universities to ensure that talented pupils do not miss out."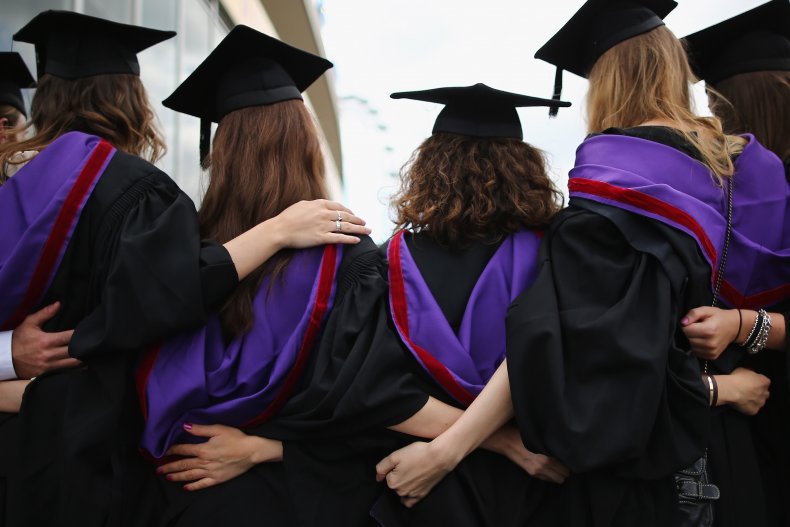 What steps are being taken to ensure students from disadvantaged backgrounds are not disproportionately affected?
"It's definitely on our agenda, we're thinking about that very question," says Sir Michael Barber, chair of the Office for Students (OFS), which acts as the regulator for the higher education sector in England.
"Universities have set targets to improve their access and just as importantly to make sure that students get to university and that they make good progress, all of the universities are working to quite an ambitious set of plans in narrowing the achievement gaps, which is very exciting and a historic opportunity."
Access Agreements are plans set out in agreement with the OFS by universities to sustain or improve access, student success and progression among people from underrepresented and disadvantaged groups.
Sir Michael says universities intend to stick to their access agreements, despite the challenges posed by COVID-19.
With U.K. students required to pay fees of up to £9,250 for their courses, do they feel it's still worth it if most of their lessons take place online and they risk missing out on the typical university experience?
"Absolutely not, I think it should be a lot cheaper than it is, because it's all online," Megan says.
"First year it's all more about building your skills and socializing more than second or third year, at university you can't really do your first year of university online, without facing some sort of consequence for that.
"It should at least be cheaper, if not completely almost reformed, because they're having to scramble together to put in place an online system they've never had to do before."
Kai, who is also hoping to go to the university of Bath this year, says that whether universities still provide value for money as they adapt to a "new normal" in the middle of a pandemic is something he has given a lot of thought.
"My friends and I all pretty much came to the agreement that if we had to stay at home for online lectures then university is not worth it, or they should give us a reduced price on accommodation, for example, as we spend less time there," he tells Newsweek.
"Also towards the end of sixth form when schools were shut down across the U.K., we did online learning and for most of us it was not helpful at all so we would definitely prefer more face to face learning as opposed to Zoom calls."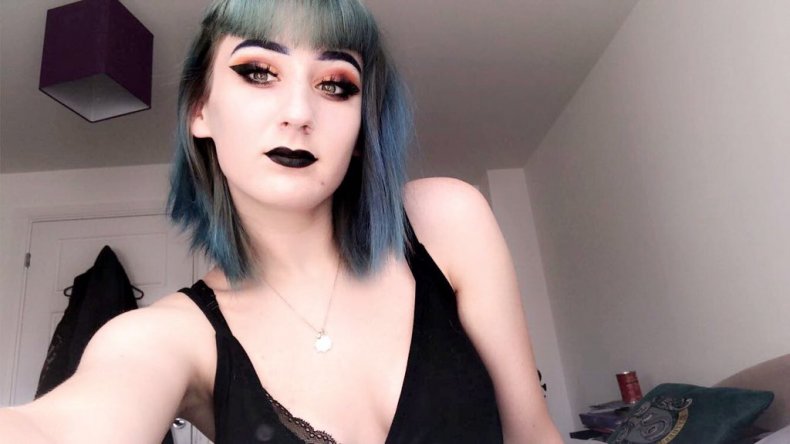 Sir Michael says that universities have been told by the regulator to do all they can to provide students with a first-class experience.
"We are emphasizing to universities that they need to provide students with an outstanding education and during the three years of a degree that has lasting value and you're paying for all of that," he tells Newsweek.
"The beginning of the new academic year won't be easy for anyone but I do know that the universities have done very important, good and thorough planning and are well placed to meet the aspirations of students.
"We are in unprecedented times but if everybody goes into it with a positive spirit I am very confident that students will get a good education which is what their main purpose of going to university is as well as a good experience."
But does that still mean deferring for a year, or until a vaccine is found and life returns to "normal", a better option for students? Wouldn't it make more sense to ride out the storm and wait for the pandemic to end before moving into a new stage of life?
"I'd already set out the plan, I'm ready to go," Megan says.
"The universities I've applied have assured me that we're at least going to move in and that the important parts of our university education are going to be in person, even if that is socially distanced, we're being told we're going to have seminars and tutorials all in person rather than all online."
Sir Michael says if he were 18 and thinking about going to university, deferring wouldn't be an attractive option in the current circumstances.
"I wouldn't defer because normally if you defer you'd be looking for work options or travel options and neither of those are particularly easy in the next 12 months," he says.
International student numbers are also expected to fall given travel restrictions and the uncertainty, according to the British Council, which it has warned could result in a loss of up to £460m in income from students from east Asia alone.
For some, U.K. universities face the perfect storm, but Sir Michael doesn't seem to be too worried.
"We are concerned about the financial health of universities and they are being helped by the government with support packages," he says.
"We don't know how many international students will be here for the start of the new academic year, there are assumptions being made, but the government has put a package in place to support research-intensive universities, who are the ones who are generally more likely to be challenged by the loss of their international students because they've been using international student fee incomes to subsidize research."
He believes that the vast majority of universities are financially stable but there may be a small number of universities who run into financial difficulties.
"They will let us know and we will assist them," he says.
For thousands of students like Kai however, the future is one of uncertainty.
"Given the lack of certainty about my results as we did no official end of year exams to give us an indication of how we did, we have to just assume our grades based on previous results and classwork," he says
"Due to exams being cancelled me and a lot of others have slowed down a lot on learning and have had such a long break that going back into education may be slightly more of a struggle, especially considering it won't be under normal circumstances."