University of Miami Paid Female Professor Less Than Male Colleague for the Same Position, Lawsuit Claims
A lawsuit claimed the University of Miami discriminated against a female professor by paying her less than a male colleague.
On Monday, the Equal Employment Opportunity Commission (EEOC) filed the lawsuit in Miami. It alleged that despite having the qualifications and performing equal or similar work, the school compensated Professor Louise Davidson-Schmich differently than a male professor.
The gender pay gap has been a topic of discussion for decades and the U.S. Women's National Team winning the World Cup recast a spotlight on the disparity. A chant of "equal pay" broke out after their July victory and on Sunday, co-captain Megan Rapinoe told two senators that the effects of equal pay go beyond a woman's wallet.
"It's on her children's wallet, it's on her community's wallet. It's sort of on the whole world. It affects men too, I think a lot of guys don't realize that," Rapinoe said. "Every time a woman is not paid equally, everyone is not and nobody's potential is able to be reached."
Similarly to the lawsuit members of the national soccer team filed against the governing body in March, the lawsuit against the University of Miami also alleged the plaintiff violated the Civil Rights Act and Equal Pay Act (EPA).
When Davidson-Schmich was hired as an assistant professor, she was paid $50,000, and then in 2007, was promoted to a tenured associate professor and paid a salary of $72,500. That same year, the university hired Professor Gregory Koger as an assistant professor and paid him $81,000, according to the lawsuit.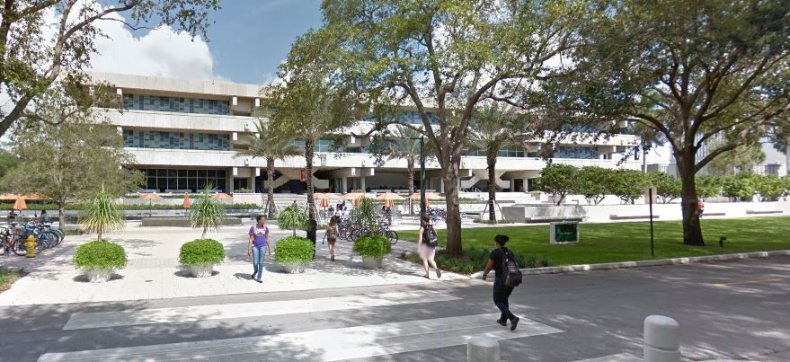 At the time of Koger's hiring, Davidson-Schmich published more articles than him, the lawsuit claimed, and already published a book. Newsweek reached out to the University of Miami and the EEOC's attorney but did not receive a response in time for publication.
In 2016, both Koger and Davidson-Schmich were recommended to be promoted to full professor. While they both received above the norm ratings for teaching, the lawsuit claimed Davidson-Schmich was credited with "assuming more than her share of services assignments."
A group of female faculty members, including Davidson-Schmich, expressed concerns about unequal treatment of female faculty members to the dean of the College of Arts and Science in May 2017. Davidson-Schmich, according to the lawsuit, specifically raised issues with pay disparities between male and female faculty members. Along with being paid less, she argued that basing pay increases on percentages of a person's current salary reinforced and perpetuated existing pay gaps.
After attempting to work with the Title IX Coordinator, Davidson-Schmich allegedly learned that she was being paid $112,400 while Koger was being paid $137,366. In June 2018, she filed a complaint with the EEOC, which informed the university in March that they found reasonable cause to believe the school violated the EPA and Civil Rights Act.
Along with a number of changes at the university, the lawsuit sought damages and for Davidson-Schmich's back wages to be paid.