University of Michigan Backtracks After Canceling 'American Sniper' Screening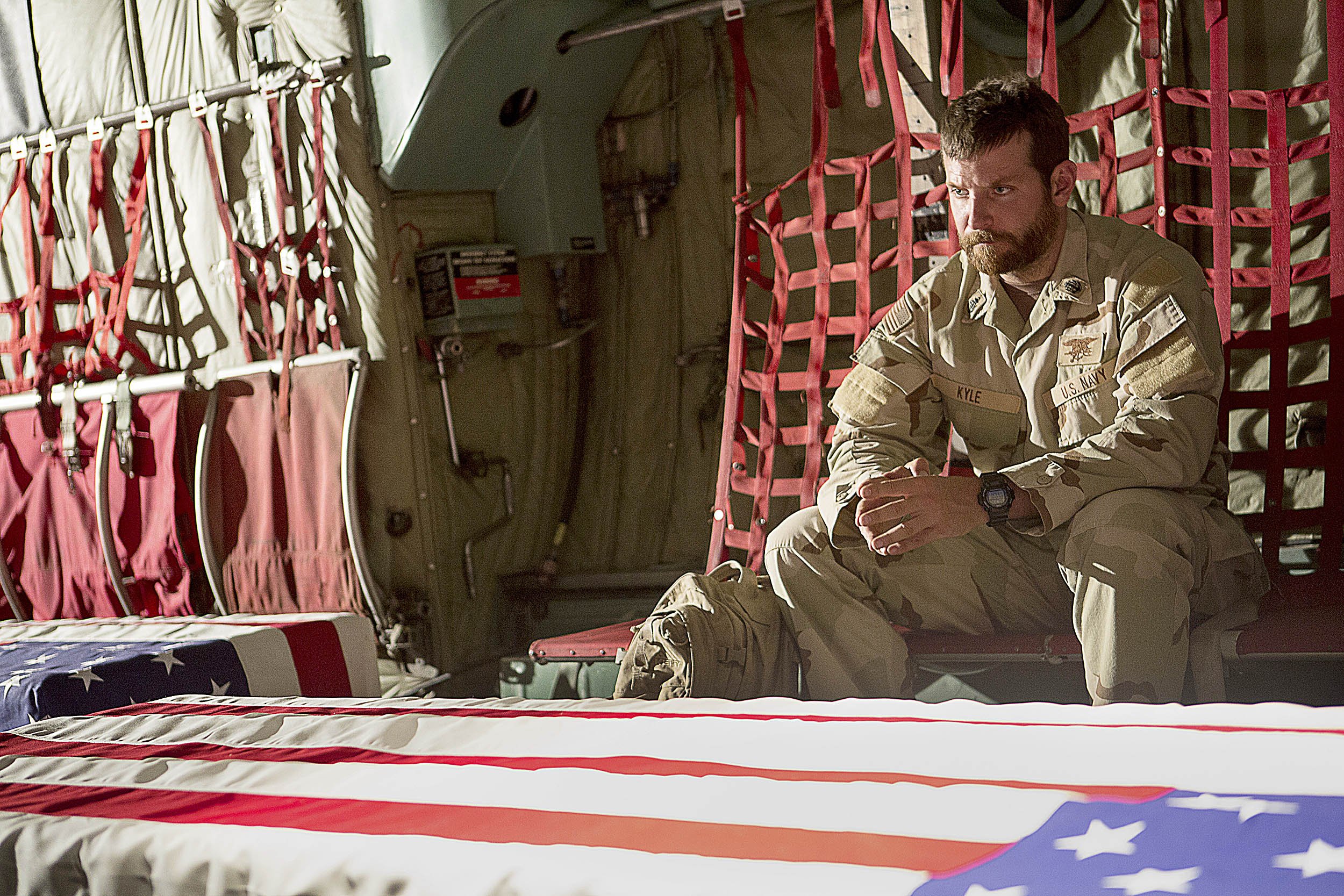 A screening of American Sniper, scheduled for Friday, has caused a stir at the University of Michigan. Within just a few days, the screening was canceled in response to protests, and then the decision to cancel was reversed after more protests.
"It was a mistake to cancel the showing of the movie American Sniper on campus as part of a social event for students," E. Royster Harper, University of Michigan vice president for student life, said in a statement posted online Wednesday. "The initial decision to cancel the movie was not consistent with the high value the University of Michigan places on freedom of expression and our respect for the right of students to make their own choices in such matters."
Michigan's Center for Campus Involvement (CCI), which serves undergraduate and graduate students, had scheduled the movie to be screened at this Friday's UMix event, one in a series of alcohol-free Friday-night programs that include activities such as arts and crafts, live entertainment, recreational sports and movies. The movie, based on Navy SEAL Chris Kyle's book American Sniper: The Autobiography of the Most Lethal Sniper in U.S. Military History, was the highest-grossing U.S. movie of 2014, but not without its share of criticism.
On Tuesday morning, Lamees Mekkaoui, a sophomore at Michigan's College of Literature, Science and the Arts, started a petition to cancel the screening, according to The Michigan Daily.
"As a student who identifies as an Arab and Middle Eastern student, I feel that American Sniper condones a lot of anti-Middle Eastern and North African propaganda," said Mekkaoui, a member of Students Allied for Freedom and Equality and the Middle Eastern and Arab Network, according to the school paper. "It was released at a time when these anti-Arab, anti-Muslim and anti-Middle-Eastern [and] North African hate crimes were already skyrocketing, and this movie only contributed to that."
Mekkaoui sent two letters to the CCI, one of which was a collective letter that had been signed by about 200 students, including members of the Muslim Students Association as well as others who do not identify as Middle Eastern, North African or Muslim.
"Although we respect the right to freedom of speech, we believe that with this right comes responsibility: responsibility of action, intention, and outcome," it said, as quoted by The Michigan Daily. "The movie American Sniper not only tolerates but promotes anti-Muslim and anti-MENA rhetoric and sympathizes with a mass killer."
The department posted a statement on its Facebook page late Tuesday afternoon saying it had "elected to pull the film from this week's program and screen another movie in its place that we believe better creates the fun, engaging atmosphere we seek, without excluding valuable members of our community." The CCI updated the plan, and the UMix Facebook event page, to say it would be screening Paddington in lieu of American Sniper. The statement also said:
Student reactions have clearly articulated that this is neither the venue nor the time to show this movie.... We deeply regret causing harm to members of our community, and appreciate the thoughtful feedback provided to us by students and staff alike. We in the Center for Campus Involvement and the UMix Late Night program did not intend to exclude any students or communities on campus through showing this film. Nevertheless, as we know, intent and impact can be very different things. While our intent was to show a film, the impact of the content was harmful, and made students feel unsafe and unwelcome at our program.… We will take time to deeper understand and screen for content that can negatively stereotype a group.
The statement, like the original decision to show the movie, garnered strong reactions both on and off social media. The Facebook post was shared more than 300 times and accumulated a slew of comments that expressed a wide range of opinions, from veterans saying they were ashamed to students discussing censorship and others explaining what they felt was problematic about the film.
Football coach Jim Harbaugh tweeted:
Rachel Jankowski, a law student at the university, started a petition to reinstate the screening. The petition, which was signed by nearly 600 people, read:
The movie American Sniper is not about a racist mass murderer or a criminal. It is about a decorated American war hero who served his country valiantly. While we may disagree about the motives and politics of the Iraq War, the movie shows the sacrifice that Chris Kyle made, like so many of his fellow servicemen and women who put themselves in harm's way to protect our country, including numerous University of Michigan alumni. If the University prevents a movie like this from being shown, it promotes intolerance and stifles dialogue and debate on the subject and goes directly against the atmosphere UMix purports to provide. As adults at a public university, we should have the option to view this movie if we so choose and have the opportunity to engage on the topics it presents to come to our own conclusions on the subjects. Students should be trusted to interact responsibly on a movie no different than any other film depicting the lives of the troops at war, such as Saving Private Ryan.

We request the University of Michigan's Center for Campus Involvement host the screening of American Sniper, as it had originally planned, and allow students to come and form their own opinions on the issues the movie presents.
One Facebook commenter said:
I can't believe how some people don't understand how this movie's portrayal of Islam people and Middle Eastern people in general is very biased and Islamphobic [sic]? People claiming "If you don't like America - then leave" are entitled white people who get to enjoy privilege in this "free" society every day. People of Middle Eastern descent, people who practice Muslim religion in this country, are often targeted for hate crimes and are heavily stereotyped.
On Wednesday, the CCI once again did a post on its Facebook page, this time to say it was planning to screen the movie after all, but "in a forum that provides an appropriate space for dialogue and reflection. More information will be provided as details are confirmed." Late on Wednesday, Harper posted his statement saying the movie would be shown at the originally scheduled time and location.
"We recognize, however, that some students are uncomfortable with the content of the movie, and appreciate that concern," he added. "Therefore, the university also will show an alternative movie, Paddington, in another location on campus at that same time and date to provide our students with additional options that evening."
The University of Michigan is not the first campus where students have taken issue with a scheduled screening of American Sniper. On March 3, The Maneater, the University of Missouri's student newspaper, published a letter titled "American Sniper has no place at MU," by Farah el-Jayyousi. She had learned that a group within the Department of Student Activities was planning screenings in April and wrote:
The film glorifies the mass murder of Iraqis, including civilians who are men, women and children. It tells the story of military occupation and oppression from the viewpoint of the oppressor, which is nothing new in mainstream American media (including news, film and TV). It cannot be discounted as merely one side of a story or just a movie, as this is the story that is told over and over again. We also cannot divorce the media we consume from lived realities and experiences or ignore psychological consequences.

It is vital to situate this film in its rightful context: a culture that has systematically and systemically vilified, demonized, exoticized, brutalized, colonized and dehumanized Arabs, South Asians, Muslims and people of color for centuries by way of military force, the legal system, popular culture and media, and various social/political institutions.
She requested that "this film not be shown and that it either be replaced with a film that does not glorify violence or support existing systems of domination and oppression, or an event addressing American Sniper and similar films and media texts using a critical lens." She also asked that those involved with scheduling the screenings issue "an official, public apology."
A student government discussion at the University of Missouri concluded that the film would be shown and used "to create new conversations about the issues presented in the film. We will use these conversations to help cultivate an inclusive campus climate."