University of Michigan Deactivates 375 Student ID Cards for Failing to Comply With COVID Policy
The University of Michigan announced on Tuesday that it was deactivating the ID cards for 375 students after they failed to comply with the school's mandatory COVID-19 testing requirement.
According to a statement from the university, the deactivation of the ID cards, or M-cards, locked the 375 students out of non-residential buildings, meaning that these undergraduate students are barred from entering buildings that are conducting classes, holding social events or laboratories across the campus.
"It should also be noted that when applicable, M-Card deactivation for building access will not interfere with access to residence halls for those students residing on campus," the statement from the university said.
The school noted in the statement that the group of students that had their ID cards locked had not received a COVID-19 test through the university in over three weeks. As part of the university's efforts to mitigate the spread of the coronavirus, students who live, attend class or work on campus are required to take weekly COVID-19 tests through the university.
"The notification sent on Tuesday should not come as a surprise to the recipients," Sarah Daniels, associate dean of students and a member of the Compliance and Accountability Team said in the statement. "Prior to this notification, students were sent reminders via email and ResponsiBLUE that they needed to complete their weekly test because they are in the mandatory testing cohort."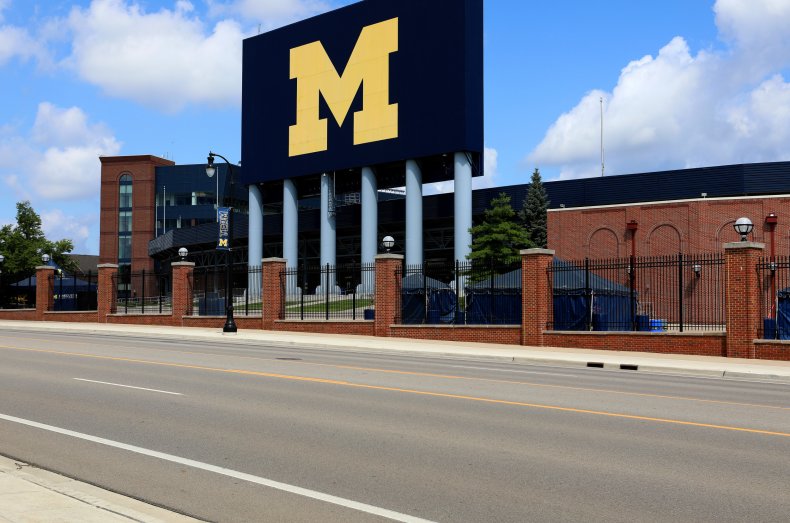 While this group of students had their ID cards deactivated, the statement from the university notes that other accountability measures "include probation, canceling housing contracts and referral of the complaint for formal student conduct processes."
"According to the Compliance and Accountability Team, nearly 98 percent of undergraduate students who live in the residence halls on campus have complied with mandatory testing requirements," the university said.
According to the statement, COVID-19 cases among University of Michigan students have continued to decrease and "now represent approximately 27 percent of the total cases in Washtenaw County."
In order for these students to have their ID cards reactivated, they must complete a COVID-19 test through the school, and they will then have to submit a reactivation request which will be reviewed by the university's Compliance and Accountability Team.
Several other colleges across the nation have also required students to complete weekly COVID-19 testing with many imposing similar consequences for those who do not follow the policies.
In February, roughly 3,000 University of Toledo students were temporarily locked out of their online accounts after they failed to sign a school issued COVID-19 safety from.
Newsweek was directed to the statement issued by the university after reaching out for comment.