Alt-Right: The University of Nebraska Won't Expel a Student Who Boasted of Being The 'Most Active White Nationalist' in the State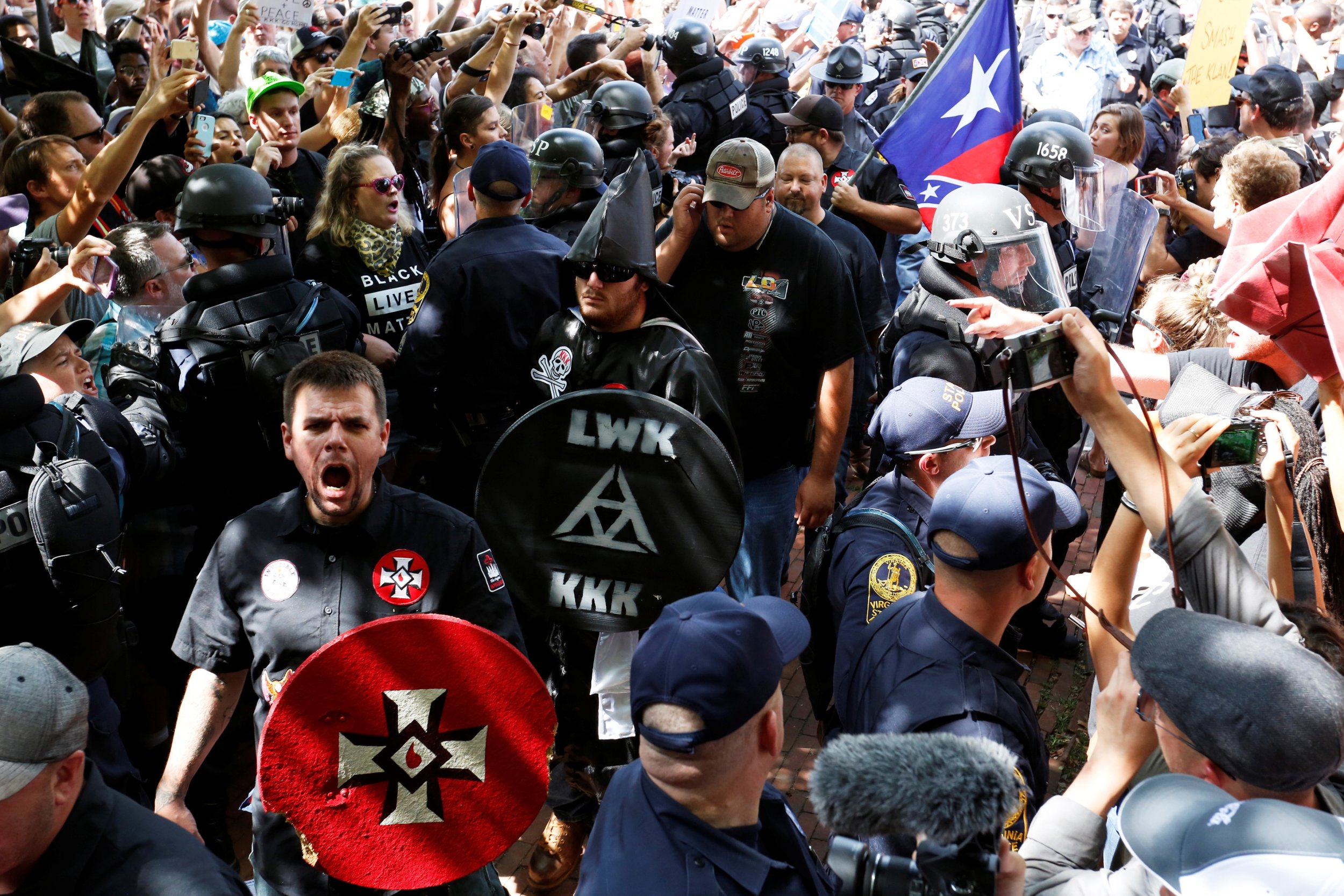 The University of Nebraska has announced that it will not expel a student who boasted of being "the most active white nationalist in the Nebraska area."
Biochemistry student Dan Kleve's views were exposed by Anti-Fascist Action Nebraska, which circulated a video documenting Kleve's affiliation with white nationalist groups, and attendance of the notorious white nationalist rally in Charlottesville last August.
"I'm a regular person, just going to school," Kleve says in the video, captured from a Google Hangout among several white supremacists. "I am the most active white nationalist in the Nebraska area."
Kleve goes on to say that while he may not look like other white nationalists because of the way he presents himself, that "doesn't mean that I don't love violence."
"You don't have to look like a violent person to be violent," he said.
According to the Anti-Defamation League, Kleve runs an online group which pays for people to attend alt-right rallies, and promotes National Socialism as world's "only hope of a future."
But college chancellor Ronnie Green said that Kleve's statements were protected under his First Amendment rights, and he would not be expelled, reported The Kansas City Star.
"Like many of you, I categorically reject the viewpoints represented in the video, which are rooted in racism and bigotry. That is my right to reject these disturbing views and it is your right to do so as well," wrote Green in an email to staff and students Thursday.
"The student's viewpoint — however hateful and intolerant it is — is also protected by the First Amendment. That is the law, even if we disagree."
He wrote that student and staff safety remained his highest priority and that campus police and other "safety experts" are keeping an eye on the situation.
On Saturday, Nebraska's men's basketball team protested the university's decision before their game with Rutgers, wearing t-shirts that read "Hate Will Never Win." Players voted on Friday not to boycott the game, and instead spread a message of tolerance.
On Wednesday, 300 students rallied against racism on the university's campus, including the men's basketball team head coach Tim Miles, the Star reported.
Kleve the day before had posted a statement on the "Nebraska Alt Right" YouTube channel in which he said the controversial video was "horribly edited, put behind spooky music and was used as a way to kind of paint me as this Hollywood villain, or some sort of like domestic terrorist," and that he had never advocated physical violence.
"When in fact the video was taken from clips of a conversation I was having with some skinheads where I was essentially highlighting the fact that violence does no good, that we should refrain from violence and be more self-disciplined," he said.
"I also was trying to make the case that I am not a pacifist. Life is struggle, violence is a part of life. Our government has used, many governments, current and in past, have used violence for their agendas."