University of New Mexico Investigating Alleged Racist Comments Made by Sorority Members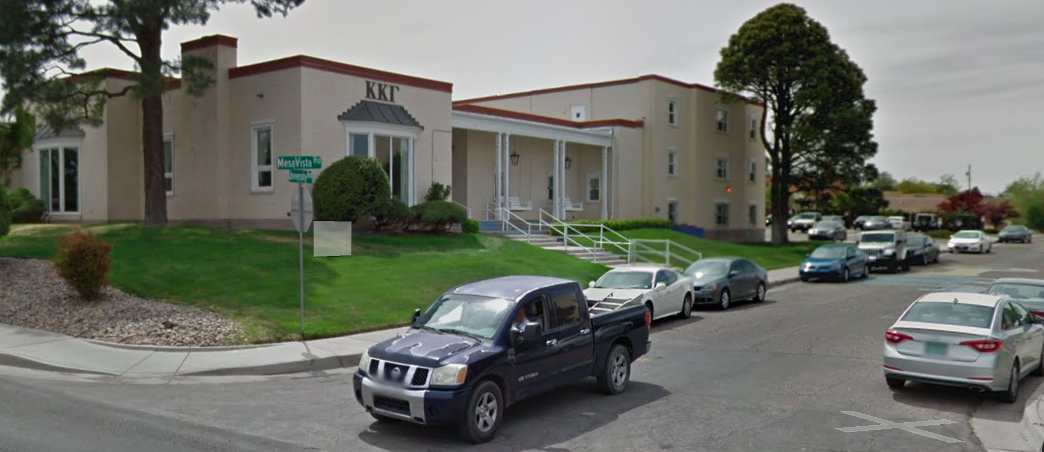 The University of New Mexico was investigating racist comments allegedly made at a Greek life welcome event for sorority members.
Students of the University of New Mexico's Black Student Alliance who attended the Kappa Kappa Gamma sorority event on September 17 told KOAT on Friday that some sorority members were mocking the speaker at the event, who is black.
Nick Morgan, Vice President of Black Brothers Cultivating Knowledge, told the news station the sorority sisters sitting behind him made racist comments about Stephanie McIver, director of counseling of student health and counseling at the university, while she discussed the services it provided.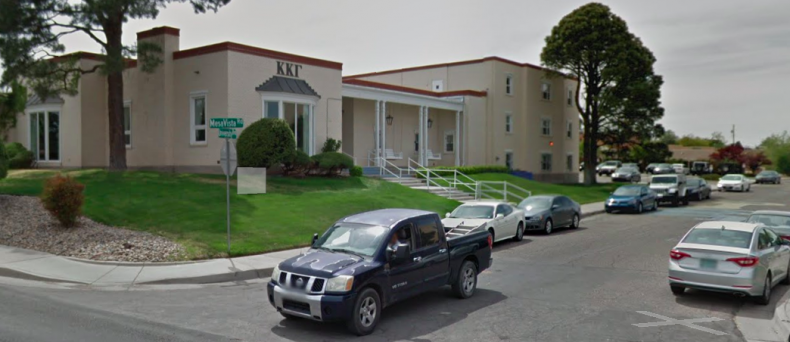 "The girls that were sitting behind us said that you were giving me anxiety right now in a mocking, joking manner toward her when she was speaking," Morgan told the news station.
Morgan also told the news station the women behind him were saying, "'Black people, get away from me" and "Black people stop wearing grills."
The University of New Mexico's NAACP chapter president Nieajua Gonzalez told the university's newspaper, Daily Lobo, that she also overheard the racist remarks and confronted the women. One of them apologized and said she did not mean for it to be offensive, Gonzalez told the newspaper.
"I said, 'I don't care how you meant it, there's no right way to say it,'" Gonzalez told the newspaper.
In a statement to KOAT, the Kappa Kappa Gamma national branch said they were aware of the incident and have reached out to those involved.
"KKG values diversity and inclusion among our membership, and we encourage our members to promote and demonstrate an understanding of these values, both on the college campus and in the world community," the statement read.
The Black Student Alliance at the university told KOAT they were going to hold a meeting on Monday with university leaders to talk about the next steps in the investigation. Garnett Stokes, president of the University of New Mexico, said she had spoken with the Black Student Alliance and African American student services and was working to create a welcoming environment for all students and staff members.
"I have recently engaged with members of the Black Student Alliance and African American Student Services, and take to heart their concerns about our campus climate, and opportunities for improvement," Stokes said in a statement to KOAT. "Creating and sustaining a welcoming and respectful environment at UNM is a shared responsibility, that must be infused across both academic and social dimensions of campus life."
Newsweek has reached out to the University of New Mexico for comment about the incident but did not hear back in time for publication.
In October 2017, a fraternity at Yale University was investigated after being accused of racism by a biracial woman who claimed that the fraternity refused to let her into a party because of her skin color. Alexys Bartlett wrote on Facebook that she and her friends saw a mutual friend being turned away from a party at LEO fraternity. When Bartlett tried to go inside the party, the bouncers said they were not letting anyone else in and were shutting the party down. Moments later, they said, a group of white men were allowed inside. The fraternity denied the allegations.